WIC is Required Throughout Exemption Period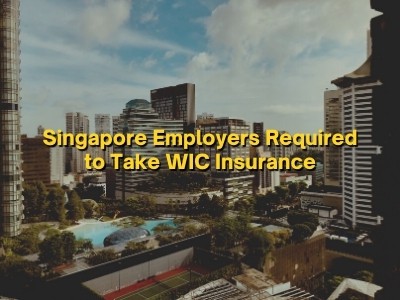 Singapore employers must get Work Injury Compensation (WIC) Insurance for all their employees unless otherwise exempted from doing so.
This is a requirement under WICA 2019. While most employers in Singapore do have sufficient WIC insurance coverage, many do not. Some employers don't renew or buy the required insurance coverage for their employees.
Why the Insurance Coverage is a Necessity
Without adequate WIC insurance, employers will find it hard to compensate employees. This is especially if the employee gets injured at work before a valid policy is in place.
The Singapore Ministry of Manpower (MOM) will be checking on firms to ensure every company as insurance coverage per the WICA 2019 requirements. To avoid any infringement issues, MOM is requesting that all Singapore employers confirm their WIC policy in a timely fashion.
All confirmations should be finalised at least 21 days before the commencement date. New policies will commence 1 January 2021.
Who Needs the WIC Insurance Policy?
If your employees are engaged in manual labour or earning below $2,100 monthly, you need this insurance coverage. Employers must have insurance for both their local and foreign employees. Employers who fail to do will may face of penalty that includes up to $10,000 or jail of up to 12 months, or both.
For other employees who don't fit into the criteria, employers are free to decide if insurance is needed. However, if the employee has a valid claim, you would still need to compensate them.
What Information is Required to Update Your Policy
Beginning 1 September 2020, avoid getting new project WIC policies. Claims that fall under both project WIC policy and the WIC policy of the employer could cause disputes and delays.
The project WIC policy is portions of project insurance policies that give more coverage for injuries sustained at a project site or while working on a specific project. Avoid paying more on premiums than you need by avoiding duplicate coverage.
To confirm the purchase of your insurance policies, you will need the following information:
Information about the nature of your business.
You UEN.
Your aggregate employee headcount and annual wages.
What the occupation of your employees is.
In the case of group insurance policies, the information should be given to the insurers via UEN. If you need further clarification, approach your insurer as soon as possible.