This post is also available in:

简体中文 (Chinese (Simplified))
Google Meet – How Secure is This Video Conferencing Tool?
Staying Connected and Getting Things Done the Virtual Way With Google Workspace
Google Meet video conferencing tools are now a part of many businesses, connecting the world, schools, employees and independent users. But are these tools secure?
What is Google Meet?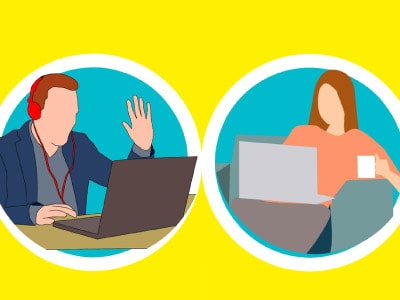 It is a business-version of the familiar Google Hangouts. Suitable for businesses of all sizes, connect quickly and easily no matter where you are. It makes working remotely easier than ever. Easily dial in to access meetings, even if you have slow internet, by using phone numbers so work does not have to be compromised.
Is Google Meet Secure?
Google has always been on top of protecting and thwarting off the attacks of cybercriminals. Among its top priorities is the safety of its users online, and its video conferencing tools are no exception to the rule.
The security controls on Google Meet are switched on by default. This means that generally, businesses and users are automatically given the right protection in place without having to perform any extra steps. Here are some of the ways the security features help keep you safe during your private business conference sessions:
Anti-Hijack Measures – Both dial-ins and online conferences are protected from cyber-attacks with the anti-hijacking and proactive protection functions in place. A 10-character long code with a set of 25 characters is in place to protect user IDs during meetings.
Limited External Participation – External parties who wish to join meetings are limited. They may only join in meetings if their invitation has been accepted by the host company. Only creators of the meetings will be able to add or remove participants.
No Plugins or Software Required – Google's video conferencing tool works entirely within your web browser. No external software or plugins need to be installed to run it. This helps to limit the ways attackers can hack into the system. If you are accessing Meet on mobile, it is highly recommended you download the app to do it.
Two-Step Verification – These add an extra layer of security and peace of mind for users. Moreover, users are able to enrol in the Advanced Protection Programme. The programme protects their accounts with a stronger layer of security against hijacking and phishing attempts. The Access Transparency option is available for Google Workspace's Education edition.
Encryption – Data shared online will be encrypted on browsers, Android and iOS devices. Google Meet's software is compliant with the IETF's Datagram Transport Layer Security (DTLS) standards. It is also compliant with the Secure Real-time Transport Protocol (SRTP).
Security is always a top priority at Google's operations. All Google Workspace and Google Cloud users will reap the benefits of what Google's team of privacy and security professionals have to offer. These benefits include:
Managing incidents
Global private-network and built-in protection
Compliance certifications for its range of products
Transparency across its operations
Reliability with software resilient enough to keep with even the highest demands
Google Meet will continue supporting and protecting its users and data throughout the COVID-19 period with new and innovative features. This way, you can be assured of a safe and secure video conferencing experience when work from home.