This post is also available in:

简体中文 (Chinese (Simplified))
Miscellaneous Topics
So, now that you've got your company all set up and ready to take off in Singapore, what's next? You would be looking at the next steps to take such as travel in Singapore, how to rent an office space, what the cost of living for an expat would be, the culture, history, banking industry, weather, climate and so on. Basically, all the information and guidance you would need about how to make living in Singapore as comfortable as possible for you and your family.
Whether you are thinking about moving to Singapore to establish a base of business, or if you have already set up and business and are now looking at settling down in the country, here are some resources that you will find helpful to get you settled in:
Travel in Singapore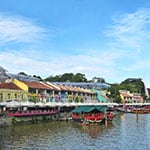 If you haven't established a business in Singapore yet but you're thinking about doing so, it's a good idea to organize a 2-day business trip to explore the city. Here's what we will cover for you, read about it in this guide. Continue to read
Renting a Business Office in Singapore
Singapore has several office options to choose from, including serviced office, conventional office spaces, private-owned and government-owned commercial buildings, virtual offices and home offices. Read about the advantages and disadvantages of each option before you make a decision. Continue to read
Cost of Living for an Expatriate in Singapore
Singapore is one of the most expensive cities in the world to live in, because it is so developed and advanced. To live a comfortable life in Singapore, it would be best to prepare for it financially so you're not taken by surprise upon your arrival here. Continue to read
Singapore Driving License Conversion I Driving in Singapore
If you hold a driving license that was issued outside Singapore, the first thing you need to do is to check if your license can be converted to a Singapore driving license if you plan to do a lot of your own driving around the city. Read about the pre-requisites and steps you need to take here. Continue to read
Culture of Singapore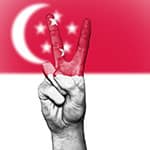 Singapore is a wonderful blend of all the best things about Western and Asian culture combined. So, you're in a sense, getting the best of both words. The best city in the world where east meets west and comes together to create one of the most amazingly diverse melting pots of culture from all over the world. Continue to read
History of Singapore
No matter where in the world you may be living or come from, it is always good to know the history of the country you plan to live in, even if it may be for a short-term period. Getting to know the history of the place is the best way for you to connect and understand the culture and people of the land and gain newfound respect for the place you're about to call home. Continue to read
Singapore's Banking Industry and Its Major Banks
Singapore has a flourishing financial centre, and the banking industry is one of the key players of the financial sector. The growing number of high net worth individuals has certainly helped the country emerge as a leading private banking destination that international investors are keen to take advantage of. See some of the major banks available in Singapore here. Continue to read
Singapore's Weather and Climate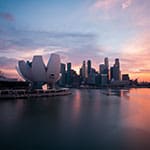 Singapore is typically warm all year round, experiencing a tropical climate because it is located so close to the equator. Expect abundant rainfalls and high temperatures and humidity all year round. Continue to read
What Do You Need to Know about Singapore Dollar?
The Singapore dollar, symbolised by S$ with a currency code of SGD, is regulated by the Monetary Authority of Singapore (MAS). The Singapore banknotes feature images of Yusof bin Ishak, who is the first president of the country, while illustrations of civic virtues are on the other side. Continue to read
Singapore Mass Rapid Transit (MRT)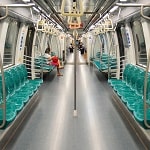 Hailed as one of the most cost-efficient public transport networks in the world, Singapore's Mass Rapid Transit (MRT) is the backbone of the public transport system in Singapore. The MRT was officially launched in 1988 and now comprises four main lines: North-South, East-West, North-East and Circle. Continue To Read
Study in Singapore University: A Holy Grail for Higher Education?
Singapore, a super economy powerhouse in Asia, has always been attracting talented students like a magnet. In fact, studying abroad in a Singaporean university will create opportunity to have invaluable academic, professional, and personal growth, as well as abundant career opportunities after graduation. Continue To Read
How to Verify a Company in Singapore?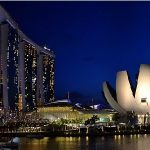 Just like ordinary individuals out there, a business/company has its own credit history and a legal background, too. Therefore, it is not unusual that company or customer will check the worthiness of the company before the formation of any business relationship. Continue to read