This post is also available in:

简体中文 (Chinese (Simplified))
Apply for Singapore Employment Pass in Singapore
MORE THAN 250
Work passes processed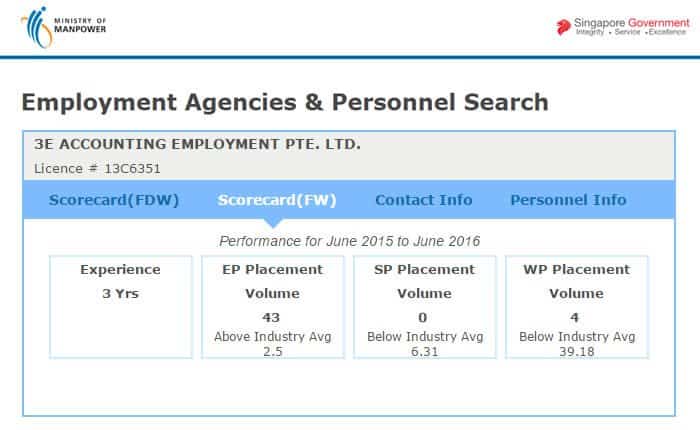 Lead by Lawrence Chai, the key appointment holders (KAH) of 3E Accounting's Employment Agency, our Immigration Team will assist you with your workpass application with the highest level of proficiency and professionalism with fast response and turnaround time.

Package Fee for Employment Pass Application
| | |
| --- | --- |
| Packages Available | Fee (SGD) |
| Employment Pass application (including appeal process) | $1,000 (W/GST $1,070) |
| Dependent Pass application for spouse / children | $500 (W/GST $535) |
| Long Term Visit Pass application for parents / step children | $500 (W/GST $535) |
| Renewal of Employment Pass *** | $650 (W/GST $695.50) |
| Update changes with MOM (for each transaction) | $100 (W/GST $107) |
* The fee quoted above are excluding out-of-pocket expenses or reimbursement fees such as translation fee, issuance processing fee, any other fees payable to MOM and etc.
** An additional fee of $200 (W/GST $214) will apply if you need our assistance to collect the pass on your behalf at 3E's office. (Please take note that the pass must be sent by courier to a Singapore address).
*** This fee is for our existing clients or clients who engage the EP renewal service as a package with our other services
Being an expatriate in a foreign country, you can still realize your dream of becoming your own boss. We at 3E Accounting Pte Ltd provide you with all the support and assistance you require to incorporate your Singapore company. You can set up a company or run a company without having to relocate to Singapore or being physically located here!
Our Services cover by 3E's Singapore employment agency
Assistance in completing the Singapore employment self assessment tools with MOM
Pre-application information and advice on Work Pass
Filing of Work Pass application
Tracking Work Pass application status while under processing
Liaise with Direct MOM officer in charge when necessary by 3E's Singapore employment agency
Responding to MOM's request for additional information as necessary
Arranging for issuance of Work Pass upon in-principle approval
Filing of maximum of 2 appeals within 3 months from the date of rejection as per MOM's guildline in case of rejection of Work Pass application
Singapore Company Incorporation and Relocation to Singapore
If you wish to incorporate a company and relocate to Singapore to manage your company operations, you will need to accomplish two main tasks:
Incorporate a Singapore company.
Obtain a work pass visa through employment agency in Singapore.
There are two Singapore employment work pass options for you to choose from.
To learn more which work pass option is best suited for you, see Comparison of EntrePass versus Employment Pass

If you are a foreign entrepreneur, professional, managing director or shareholder who possesses an acceptable diploma/degree, professional qualifications or specialist skills. Oftentimes, relevant work experience also plays a significant role in determining your eligibility. Singapore Employment Pass is the preferred choice for most foreigners who want to set up a company in Singapore and work and live in Singapore for a minimum period of 12 months.
Each Employment Pass apply by employment agency in Singapore can be valid for 1 or 2 years, and is renewable as long as the pass holder remains employed in the company. The validity period for first-time applicants is up to two years.
For corporations you will need to secure Employment Passes for the staff such as managing directors and management staff of the company that you are intending to relocate to Singapore. With an Employment Pass, the pass holder can travel in and out of Singapore with minimum hassle during immigration. In addition, Employment Pass holders who work more than 2 years are also eligible to apply for Permanent Residence (PR) in Singapore. On another note, if you or your foreign employees are in Singapore on a short-term basis (between 2 weeks to 6 months), it would be more useful to apply for the Short-Term Pass.
Singapore Company Setup Requirements
Minimum: one shareholder plus one resident director plus one company secretary
Minimum paid-up capital of S$1
A local registered office address
Employment Pass Eligibility Requirements
The Ministry of Manpower determines your eligibility based on the factors listed below. To be considered for an Employment Pass, you must have a fixed monthly salary of at least S$3,300 (From 1 January 2017, the qualifying salary for Employment Pass (EP) applications will be raised from $3,300 to $3,600) and possess one or more of the following:
Acceptable educational qualifications, e.g.a diploma or degree
Professional qualifications
Specialist skills
Related work experience
Pass for Family Members
Fixed Monthly Salary
Passes for family members
$10,000 and above ($12,000 and above – effective from 1 January 2018)
Dependant's Pass
– Spouse (legally married)
– Unmarried children under 21 years old, including those legally adopted
Long Term Visit Pass
– Common-law spouse
– Unmarried handicapped children above 21 years old
– Unmarried step-children under 21 years old
– Parents
$5,000 to $10,000 ($6,000 to $12,000 – effective from 1 January 2018)
Dependant's Pass
– Spouse (legally married)
– Unmarried children under 21 years old, including those legally adopted
Long Term Visit Pass
– Common-law spouse
– Unmarried handicapped children above 21 years old
– Unmarried step-children under 21 years old
Below are the procedures for Employment Pass application:-
1) To provide 3E Accounting for the following required documents must be submitted to Singapore's Ministry of Manpower (MOM)
the passport and Singapore work pass/ student pass/ any other pass (if any)
2 highest education certificates
working testimonial (if any) and a resume/ CV
completed application form with details of applicant
* For married candidate, please provide item 1, 2 & 3 of your spouse.
2) The processing time is 1 week usually. (Manual application will take 5 weeks for processing, therefore, it is advisable to submit online by 3E Accounting always)(From 1 Jun 2015, MOM will no longer accept hardcopy application forms for the Employment Pass application)
3) If the application does not approve in the first assessment, MOM will require additional information (e.g. business plan, testimonial, Employment letter / contract and etc) and we will submit appeal on your behalf at no additional cost. The appeal process will take 5 weeks usually.
4) Upon approval, you can visit Singapore to collect your work pass within 6 months from the date of approval.
In summary, the application could be completed in 1 week to 3 months time.
You are not required to stay in Singapore while applying for the work pass.
Note: The application for the Singapore Employment Pass can only be submitted after the incorporation of a company.
Dependent pass application
Please provide:
1) Spouse – Marriage Certificate & Passport, education certificates and last drawn salary details (payslip)
2) Child – Birth Certificate & Passport
If your child is going to study in Singapore, you can approach the school directly for the enrollment and the school will apply student pass for for your child and no Dependent pass is required for.
Any non-English document will require an official english transaction.
Job Advertisement Requirement (effective from 1 August 2014)
As required by local government, firms submitting new Employment Pass (EP) applications will have to advertise on the new jobs bank for 14 calendar days before it submits an EP application. This is to ensure that Singaporeans interested in the job are able to have access to the job information before the firm makes the hiring decision.
The ads must comply with the Tripartite Guidelines on Fair Employment Practices and be online for 14 – 30 days.
You will be exempted from the above advertisement requirement if:
a) your firm has 25 or fewer employees; or
b) the offering job will pay a fixed monthly salary of $12,000 and above.
Frequently Asked Questions