This post is also available in:

简体中文 (Chinese (Simplified))
Singapore's Employment Act Updates 2019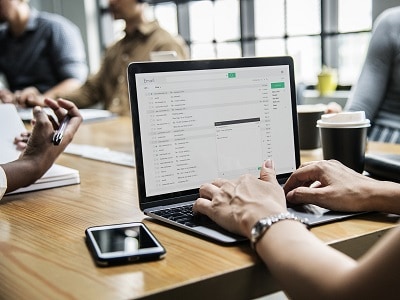 The Singapore Employment Act is due for some updates which are coming into effect from 1 April 2019.
Singapore's local and foreign employees are covered under the Employment Act. This law was enforced in 1968. It was put in place to protect the rights of the workers. Since then, it has undergone several changes which include mandatory wage slips and benefits for the employees which include paid sick leave and mandatory annual leave. Employees are also offered protection against unfair dismissals. It is essential that both employers and business owners carefully understand and be aware of these changes and how it will affect them and the employees that they hire.
The Effect of Changes
The upcoming changes to the Employment Act may affect you in the following ways:
Senior Managers Will Now Be Covered – This includes executives too. Beginning April 2019, the salary cap of $4,500 per month will be removed, which means that all staff will now be covered in the Employment Act 2019, regardless of their position or the salary. Benefits include childcare leave, maternity protection, annual leave, hospitalisation leave, paid sick leave, paid public holidays and salaries being paid in a timely manner. Protection against dismissal without proper cause is also offered, along with the right to preserve existing terms and conditions in employment transfers which result from either a restructuring of a business or the sale of a business.
More Coverage for Non-Workmen – More non-workmen in Singapore will now be protected under the upcoming changes. The changes will now include maximum working hours and overtime pay. The current Employment Act offers this coverage, but only to employees who are either in non-managerial or non-executive positions. With the upcoming changes, non-workmen (which includes white-collar workers and rank-and-file workers) will be covered as the salary cap will be raised to S$2,600 per month. This change will also result in an increase in overtime pay obligations. Workmen (which includes manual or blue-collar workers) who are currently earning $4,500 per month will continue to be covered.
Extension on Unfair Dismissal Protection – As of April 2019, all employees will now have the right to the Employment Claims Tribunal if they have been terminated without just cause. Tripartite Alliance for Dispute Management and Employment Claims Tribunals will oversee the handling salary-related and wrongful dismissal claims. This falls under the Singapore's Ministry of Manpower's jurisdiction.
Authorised Deductions – At present, deductions cannot be made from an employee's salary other than what has been outlined in the Employment Act. With the upcoming April 2019 changes to the Act authorised deductions can now be made, provided that the employee has given written consent. Employees must be allowed to withdraw this consent at any time with no form of penalty imposed. This arrangement will provide employees with the flexibility to cater towards deductions not included in the Employment Act while simultaneously safeguarding the salary of the employees through the consent.