Adoption Leave in Singapore – Guide, Entitlement and the Procedure of Application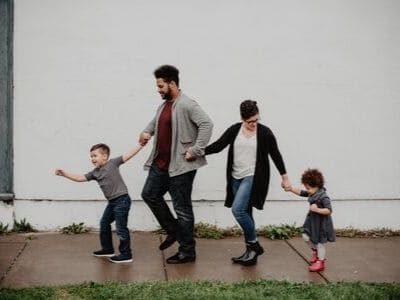 The adoption leave in Singapore is for a mother to bond with and care for the child she recently adopted. The paid-leave is valid for 12 weeks and has specific requirements and matters to note.
Eligibility
You will need to meet the following requirements to be eligible for the adoption leave in Singapore:
Your adopted child is less than 12-months-old during the time you legally announce your willingness to adopt. This happens when you file the court application to adopt. Alternatively, if you want to adopt a foreign child, the in-principal approval should be granted for a Dependent's Pass.
The adopted child is a Singapore Citizen
If the child is a foreigner, one of the parents should be a Singaporean citizen. Also, the child needs to be a Singaporean citizen within six months of adoption.
The mother should have worked with her employer for at least three months. On the other hand, she can be self-employed for at least three months.
Remember, that the adoption leave will only be valid until the child's first birthday. Adoption leave must be utilised within that period, any unused leaves will not be encashed or claimable.
Entitlement
The mother is entitled to fully paid leave, capped at $10,000, including the CPF contributions. This needs to be paid by her employer, then reimbursed by the government. The employer cannot fire the mother during the adoption leave, and if done so, legal measures will be taken.
The Ways You Can Take the Adoption Leave
You have two choices:
By Default: Take the adoption leave in a continuous stretch of 12 weeks after from the date of adoption.
Flexible: must be agreed upon by both employer and employee: Take the first eight weeks in a continuous stretch and then take the remaining four weeks as per your convenience within the child's first birthday.
Is Paternal Leave and Shared Parental Leave Applicable in the Case of Adoption Leave in Singapore?
Yes, the father can take a paternal leave of up to 8 weeks. On the other hand, he can also share up to 4 weeks of the adoption leave of the mother if they are legally married to each other, and the latter agrees.
How to Apply for the Adoption Leave
For Those With an Employer
You should first notify your employer about your desire to adopt and take leave. This will help them plan things during your absence. After that, you fill this form and then provide it to your employer with the necessary documents.
Fill out the form carefully; as your employers are required to submit this form for claiming reimbursement.
For Self Employed Individuals
You need to submit your application through the Government-Paid Leave portal no longer than 3 weeks after the last day of your adoption leave upon your submission, the government will review your application before processing your claim.