This post is also available in:

简体中文 (Chinese (Simplified))
3E Accounting is a leading Singapore-based accounting firm that specialises not only in providing corporate professional services but in providing the services beyond the highest level of excellence to all its deserving clients. 3E Accounting highly values all its clients and holds strong onto its core basic mission, which remain unchanged since its inception of business, to offer what all its clients should get, the Three Es: efficiency, effectiveness and economy, under a One-Stop Solution services centre.
Over the years, 3E Accounting ensure that its clients get the best yet economical services from all the professional services that it provides including in company incorporation, accounting, tax, secretarial, immigration, etc.
3E incorporates hundreds of companies in Singapore every year. Its head office is conveniently located in Novena – the center of Singapore island.
When it comes to choosing the right corporate services provider, you deserve a company that offers tailored, cost-effective and friendly service with a reputation for delivering exceptional results. You deserve 3E Accounting!

Outstanding Value and Service Guarantee
Our pricing is fair and reasonable and our team is committed to providing you quality, timely service that always exceeds your expectations. We are able to achieve significant cost efficiencies by leveraging our investment in information technology and we pass these savings on to our clients.

No Hidden Fees
3E Accounting's service fee schedule is completely transparent – there are absolutely no hidden fees. No service organization is worth your trust if it hits you with undisclosed fees. Please click
Formation Company Fees
for a complete description of our fees. You will find them the lowest within the high-quality segment of the industry.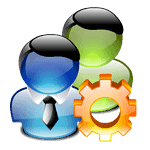 Fast Response
Our service standards are high – our policy is to respond within 24 hours to every email or message we receive.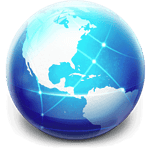 Fast Incorporation
No one in Singapore can incorporate your company faster than 3E Accounting, and we have thousands of satisfied customers to prove it. We cut through the bureaucratic red tape and accompanying tedium. If your documentation is in order, we can complete the process in one hour!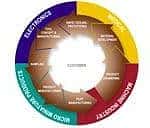 Truly THE One-Stop Solution for your Business
We provide truly One-Stop Solution services for your business. We offer support to set up, launch and manage your business in Singapore. Furthermore, we have established an extensive network of local partnerships with reputable and cost-effective firms that specialize in specific niche areas.
We're Here for You
We appreciate your patronage and understand that your time is very important. That is why our phones are answered around the clock by our directors instead of answering machines. Our directors are committed to serve you promptly, and because of their senior status, can answer questions and make decisions without delay. Other accounting firms force customers to waste time speaking with junior staff – our policy respects your time.

Full Comprehensive Singapore Employment Agency License
Our member firm, 3E Accounting Employment Pte. Ltd. holds the status of a duly licensed employment agency with the Ministry of Manpower (MOM). The license enables 3E to facilitate the placement of workers for an employer and represent employers or workers in the official submission of work pass applications.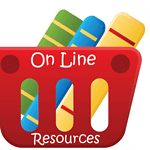 Comprehensive Online Resource
Our website provides you with comprehensive information on how to incorporate your Singapore business. However, should you have any questions, our friendly directors are happy to help you determine the best course of action for your business.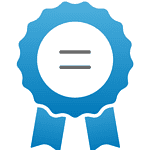 International Recognition
3E Accounting Pte. Ltd. has been recognized by ACCA as an Approved Employer since 21 May 2012. Recognition by the ACCA Approved Employer Program is only given to companies that have high standards of staff training and development. Formal recognition not only confirms that 3E is committed to providing learning and development opportunities for its finance staff, it also helps to ensure that companies like 3E recruit talented people into their organizations. With this award, you have proof that 3E meets or exceeds global standards for education and development.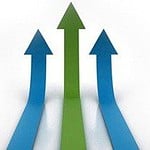 Professionally Qualified
At the core of 3E's service delivery approach is a team of highly experienced and knowledgeable staff members who are certified professionals and industry veterans in their respective practice areas. Our staff is intimately familiar with all relevant Singapore laws, procedures, and policies. We have a strong network of external partner firms with expertise in specific niche areas. Most everyone on staff is a member of the Institute of Singapore Chartered Accountants (ISCA), the Association of Chartered Certified Accountants (ACCA), the Singapore Institute of Accredited Tax Professionals (SIATP), and/or Association of Certified Fraud Examiners (ACFE).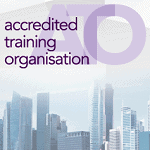 Accredited Training Organisaton (ATO) in Singapore
3E Accounting Pte. Ltd. has been approved as an Accredited Training Organisation (ATO) to train Chartered Accountant of Singapore under Singapore Qualification Programme (Singapore QP) by the Singapore Accountancy Commission "SAC". It is an honour to be one of the first hundred firms to be recognised as an ATO under Singapore QP. As an ATO, we are recognized by the SAC as having the appropriate working environment and mentoring support for staff who wish to undertake the Singapore QP. 3E Accounting fully supports the Singapore QP as we believe that it will raise the professional standards of our staff ensuring quality in our work.
Convenient
We always seek to provide flexibility to our clients. Most of our communications are via email and your physical presence in our office is not required. To facilitate convenience for busy entrepreneurs, we are open after regular business hours by appointment (except on Sunday and public holidays)
Why Us,Fast Response,Service,Guarantee