This post is also available in:

简体中文 (Chinese (Simplified))
The Guide of Payment Options for E-Commerce Businesses in Singapore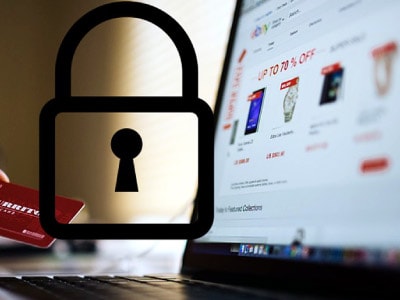 E-Commerce businesses are everywhere these days it's hard to ignore them. Especially in Singapore, where e-commerce entrepreneurs are slowly positioning this sector to become one of the country's key players in Singapore's retail space. This guide provides information about payment gateway Singapore and Payment Options for E-Commerce Businesses in Singapore.
Although run primarily online, e-commerce businesses are anything but easy, as there are still a lot of considerations which need to be factored into the equation during the initial Company set-up process, and one of these is the choice of payment options that your business is going to provide.
Does this payment choice matter? The short answer is yes. Why? Because it will affect the online sales which you make moving forward.
Today's customer is no stranger to making online payments, as more and more transactions are conducted online. Customers expect a smooth and hassle-free transaction process, and your business needs to be able to provide this if it wants them to keep coming back for more. If your payment option does not meet the standard need of today's consumer, you're going to find yourself on the losing end very, very quickly.
What Type of Payment Options Are Available in Singapore?
That would depend largely on the payment gateway Singapore. A payment gateway Singapore is an e-commerce service which processes the debit or credit card payments customers make whenever they attempt to make an online purchase.
The payment gateway Singapore is the one which determines whether the transaction between the online store and the bank is a smooth one or not. Payment gateways play a crucial role because they are the ones which authenticate the process and guarantee security for the customer from possible fraud before the payments have been finalized.
How Do I Choose the Best Payment Gateway for My Business?
Choosing the most suitable payment gateway for your business is going to come down to three- and only three – crucial factors:
What the Acceptable Payment Methods Are – Accepting payments are the lifeline of your e-commerce business because you have no other way of handling transactions between you and your customer. Ensure that your payment gateway provider is going to be able to support your payment methods.
The Transaction Fees Incurred – Everything is about numbers and minimizing cost in business, and selecting your payment gateway is no different. In Singapore, most payment gateway providers will charge you a fee based on a fixed percentage and a flat rate fee per successful transaction. There are also some services which charge monthly and annually, and some services will provide fee estimates which are based upon your monthly sales volume.
Hassle-Free User Experience Technical Integration – Customers love it when everything is easy and can be done within a matter of minutes. A hosted payment gateway would be the best solution for new e-commerce businesses, especially, because it redirects your customer to the checkout page and towards the platform of your selected payment processor. How quickly your payment gateway will be able to wholly integrate with your website would depend on the degree of user experience and customization which you anticipate to provide. Test all of this well beforehand to ensure everything is running as smoothly as it should.
What Payment Gateways Are Provided in Singapore?
Choose from any of the four popular payment gateways listed below for your e-commerce business:
eNETS
Stripe
PayPal
BrainTree
The transaction fees are summarised as follows for your consideration
eNETS
Stripe
PayPal
BrainTree
– 3.50-4.00% per transaction

– $250 set-up fee

– $72 monthly subscription fee

– based on a fixed percentage and a flat fee per transaction (3.4% + $0.50 fixed fee per successful credit or debit card transaction and 2.2% + $0.35 on other payment methods such as WeChat Pay and Alipay)

– volume pricing discounts are available for enterprises that process monthly payments of $40,000 or more

– No set-up and monthly charges

– based on a fixed percentage and a flat fee per transaction (3.9% on total sales amount + $0.50 fixed transaction fee)

– You can apply for discounted rates if you exceed the minimum qualifying monthly sales volume of $5,000.01

– No set-up and monthly charges

– based on a fixed percentage and a flat fee per transaction (3.4% + $0.50 fixed fee per successful credit or debit transaction)

-No set-up and monthly charges

The choice of payment gateway ultimately comes down to what your business needs are. Our tip for new e-commerce businesses? Go with the hosted payment gateway option. It's quick, easy and secure and is easy enough to integrate into websites.