This post is also available in:

简体中文 (Chinese (Simplified))
Thinking About Incorporating In Singapore? Here Is You Should Consider It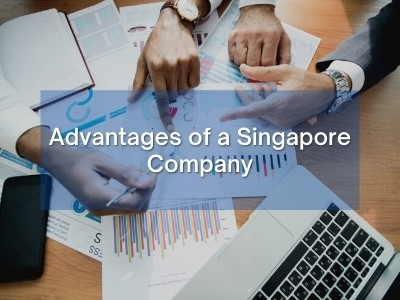 Thinking about doing business in the easiest place in the world? Here is a look at the advantages of a Singapore company and why you should consider incorporating one.
Singapore. Asia's most vibrant business hub and leading arbitration centre. The little island nation has always had a strong history of being able to attract foreign investors to its shores. One of the major reasons for this is the many advantages an investor stands to gain by starting a business in Singapore.
Singapore is well known for its high-quality of life and amazing, delicious food. But did you also know that it is renown as one of the best places in Asia to start a business? Did you also know that the advantages of starting a business here are more than any other country in Asia?
The Benefits You Gain
Singapore is home to the lowest corporate tax rate in the world. At 17%, it has been one of the biggest attractions for investors who want to start a business in Singapore. Not only is the tax rate attractive, but the personal income tax rate is also too. Individuals can expect to be taxed between 0-22% depending on their income.
Some of the other advantages of a Singapore company include the following:
The International Monetary Fund (IMF) and World Bank recognises Singapore as the world's third-richest country.
Consistently listed by Transparency International as among the top 10 countries worldwide with the lowest corruption rate.
Singapore's marketplace is well connected, with 74 double tax agreements and 41 investment guarantee agreements. It also has 26 free trade and economic partnership agreements too.
You don't need to pay capital gains tax.
A tax credit is unilateral.
Dividends in Singapore are tax-free.
You can pool your tax credit.
Foreign-sourced income enjoys the benefit of reduced withholding tax.
You enjoy the benefits of world-class transportation and logistical infrastructure. Changi Airport has consistently been voted as the best airport in the world.
A robust financial ecosystem with access to some of the best low-cost financing options.
Strong liquid capital markets.
Singapore is home to 160 banks, making it Asia's largest corporate banking sector.
Open immigration policy makes it easy for international investment.
Available incentives to help develop Singapore as an IP hub.
You will never have trouble finding talent to fill the ranks in your business. Singapore is home to a well-educated and extremely proficient workforce.
Ready to Start Your Business Venture?
There's no better place in Asia to begin a new adventure. Let your business journey be as thrilling and vibrant as the city itself. Let 3E Accounting help you quickly and efficiently set up your business in three days. For more information about our Singapore company incorporation services, contact us today.