This post is also available in:

简体中文 (Chinese (Simplified))
SSIC Code Search for Business Activities for Free
Not Sure How to Select Your SSIC Code? Don't Worry, 3E Accounting Can Do It for You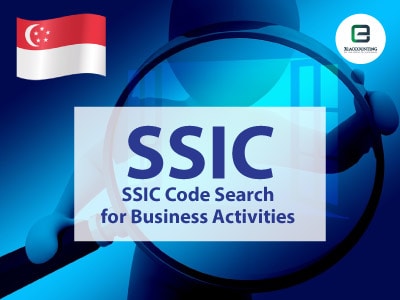 An SSIC code search in Singapore is performed to find out which codes correspond to your business activity. Not sure how to go about it? 3E Accounting can help you for free.
A Singapore Standard Industrial Classification (SSIC) is a code assigned to classify your business activities carried out in Singapore. Codes are regularly updated and reviewed. This is to ensure that they reflect and stay up to date in the following areas:
Updates on significant changes in the economy
Aligned with changes in international standard
Up to date on emerging activities
For more information on using the SSIC Search, please download step-by-step guide.
Keywords for Search *

SSIC codes in Singapore represent the national standard when it comes to classifying economic activities. These activities are carried out under the economic units. The information is used for the censuses of households, population, and even to establish surveys. Most recently, there is an increase in its usage in administrative databases.
In Singapore, the current codes use the Standard Industrial Classification of All Economic Activities (ISIC)'s framework and principles as its basic reference.
The current SSIC 2015 (Version 2018) is the latest release by the Department of Statistics. This is an updated version of the previous SSIC 2015 edition, but maintain the same structure and classification principles.
An SSIC code search can quickly and easily be done at the Accounting and Corporate Regulatory Authority (ACRA)'s website here. Should you need more details on the principles, classification at four-and-five-digit levels, and information about its scope and structure, the information is available here.
Not sure how to select your code? Contact 3E Accounting, our staff will be more than happy to assist you with the process. Visit our website or contact us today for more information.