Business Advisory Services in Singapore

In the world of business, decisions have great impacts on the performance and competitiveness of companies. The quality of decisions you make as well as their executions feed directly into value creation, performance levels, and governance standards. While companies are responsible for their business decisions, many opt to engage with the knowledge of trusted, credible advisors to assist them in identifying and analyzing problems and making strategic decisions.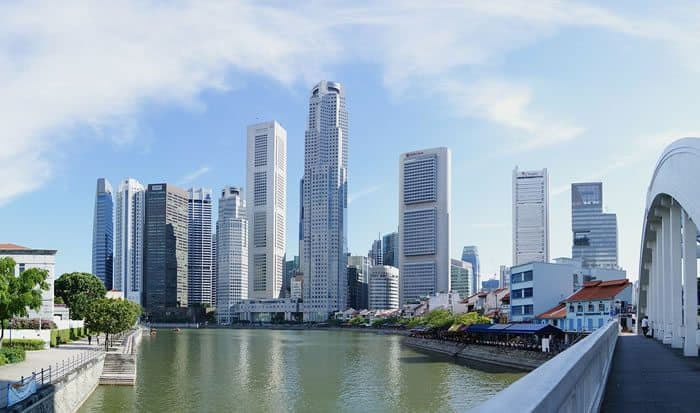 3E Accounting is one of the leading companies that provide Business Advisory Services in Singapore. We offer a full spectrum of Singapore Business Advisory Services that are beneficial for businesses to tackle the challenges associated with performance, growth, and governance. Our business advisory services providing firm assembles skilled and experienced professionals in multi-disciplinary groups to provide the best assistance in a variety of needs of our individual or corporate clients. Together with our clients, we work efficiently and effectively in making a vast array of consultations.
Our specialists in Business Advisory Services in Singapore also help our clients improve efficiency and provide beneficial support to adapt to changing regulatory environments. We help our clients identify, analyze, and address any business issues that will occur due to varied catalysts from new technologies to emerging markets, from geopolitical events to regulatory reform. We guide to foreseeing the swift, far-reaching impacts of the issues and, with our proven expertise and experience, offer you the best solutions possible for your conditions. We help you rapidly adapt and continually succeed in ever-changing environments.
Business Advisory Services in Singapore We Offer
#1. Valuation Service
With proud, our professionals coming from a wide range of backgrounds are capable of tackling the barriers of time, currency, language, and culture to serve clients of varying businesses and competencies. Their proven expertise and experience, as well as excellent track records, are more than sufficient to adaptively work personally with you, either a seller or a buyer, in varying situations. You can engage with our Valuation Service anytime you need high-grade services to provide a guide to the value of your company or other assets.

#2. Financial Due Diligence
Any party associated with the upcoming mergers or acquisitions must conduct a preliminary identification over the risks and opportunities of a business involved. Financial Due Diligence service is a right tool to guide all affected parties to a better understanding about the strengths and weakness of their positions in a future deal so they can accurately structure their strategic transactions and consider predicaments that may appear due to the transactions.
#3. Budgeting
Budgeting is one of the most important procedures in businesses. Budgeting also helps forecast future sales figures or the cash flow of the company during a certain period of time. It shows up a financial representation of a company's strategy that acts as a determinant of other business decisions. Decisions taken are vital due to their financial implications for years to come.
#4. IFRS Reporting
IFRS are crucial for multinational companies or companies that have subsidiaries throughout the globe. IFRS acts as a global language that tackles the barriers of time, language, and culture which commonly appears in an international network. IFRS makes a company's accounts are globally understandable and comparable.

#5. Forensic Investigations Service
The company that is able to monitor effectively and respond swiftly to the problems occurred will allow you to reduce adverse financial, reputational or operational impact, to have an advantage with real business benefits. There are a few areas to be focused in forensic investigations service which include corporate intelligence, dispute advisory services, forensic technology, fraud risk management, global investigation, intellectual property and contract governance and regulatory compliance.
#6. Market Readiness Assistance (MRA) Grant Consulting for SMEs
Market Readiness Assistance (MRA) is a government grant that aims to support Singapore's SMEs to expand their business profile into the international market. However, it's not an easy task for a SME to go without proper MRA Grant Consultation. If you look forward to growing your business beyond Singapore shores, the MRA grant is an excellent opportunity to leverage the benefits of online marketing.
#7. Business For Sale in Singapore
For those who are looking to sell their business, there can be no better platform than Easy Buy Sell Business. The company is not just equipped and a master at handling the challenges faced when it comes to the sale of a business, but buyers and sellers can also seek the assistant of a relevant and experienced broker to help negotiate the sale of the business. The aim is to help its clients improve and be more efficient when it comes to mergers and acquisitions in Singapore.
#8. Business Transformation Consulting Services
Business transformation is actually the opportunity to redefine your business and its strategy to provide breakthrough value. Transformation could be said as the catalyst that boosts a business to move ahead, regardless of its size and business type. In other words, it's a strategy if you want to move faster than your competitor, or to redefine your position in the current marketplace. What do you need?
#9. SME Transformation Package
As of now, the rising of digital technologies is changing the face of business. In fact, tech innovation accelerates the pace of transformation in organizations, especially small and medium-sized enterprises (SMEs). Business transformation describes changes in the current business model that helps to support and innovate new business strategies. Many businesses see the transformation as the key driver that is crucial for a sustainable position and future growth. In addition, many agree that having a strong innovative capacity within the culture of the business can be make-or-break of a transformation process. Why Does Business Needs Transformation? How to Begin Your Business Transformation?
#10. Business Continuity Advisory and Planning
Business continuity is about identifying the key products and services of a particular business as well as the top-priority activities that underpin them. The analysis will bring forth strategies and frameworks that will keep your business operations and recover effectively from any form of disruption regardless of its size or cause. Business continuity plan equips you with a solid plan to lean on in times of crisis. In other words, including business continuity plan into your business ensures security and stability.
#11. Business Market Research Services
Business market research is all about gathering information about the business, its competitors, its target audience, potential market and marketing strategies. Almost all business have one thing in common, make profits. In today's competitive environment, it is hard for companies of all sizes to sustain profits. Sure, there are seasons where the business is just slow, but the business owner must take charge and ensure everything that can be done, is done. This includes acquiring market research services to understand better what else can be done to ensure business sustainability.
#12. Business Matching Services
Companies often start small, and they expand accordingly to market demands. When their local market is saturated, business owners will usually look at regions where they can have a piece of the pie. But penetrating such a market requires locality intelligence, and thus, most businesses will need business matching services. A business matcher will ensure that you find the right business partner for the long term. In any case, a business matcher is as concerned as you are to kick off the business in a new region as best as possible, armed and partnered with the right partner.
#13. Business Solutions Services
3E Accounting Singapore is the multi-award winning corporate service provider that offers an extensive range of business solution services in Singapore to customers large and small all over Singapore. We provide services that enable our clients to run their business seamlessly, efficiently and effortlessly. By putting our customers at the centre of everything, we have established an enviable reputation as one of the preferred one-stop service providers in Singapore.
#14. Scale Up Your Business with 3E Accounting
At 3E Accounting, our associate's team of experts are ready to help you take your business to new heights. From start-ups to the more experienced, we offer a range of business solutions for every need. We provide advisory services to help you scale up your business so you can take on the local and global demands.
#15. Problem Solving Services
3E Accounting's partner, one of the top players in the field of corporate services, will help you to diagnose and analyse the problem, and resolve the identified issue with our customized approach. As the leading corporate service provider in the country, we gain our industrial knowledge, experience, and capability by working with different companies in different fields and sizes, perfecting our skills as a problem solver in the industry.
#16. Management Consulting Services
3E Accounting's management consulting service is a client-focused consultation service that offer customised solutions to your company, ranging from operations, financial, strategy, marketing, organization, technology, transformation, digital, advanced analytics, corporate finance, to mergers & acquisitions. We will team up with our associate partners to bring deep, functional expertise to help you to transform and resolve your company's problem.
#17. Pre-lending Assessment Services
3E Accounting's pre-lending evaluation services will assist you better project your future by concentrating on identifying the risks involved, assessing your finances and the local market, surveying your business case and its maintainable earnings, and assessing the capacity for high-level debt. Our specialists will diligently counsel you on your business's prospective viability.
#18. Corporate Tax Planning and Tax Advisory Services
Corporate tax planning and tax advisory services are designed to enable a company to accomplish better tax efficiency. This empowers the business to remain competitive within its industry. At the point when proper tax planning takes place, a company is in a better position to adapt to any changes that take place within its external environment.
#19. HR Advisory Services
Finding the right candidates to fill the jobs is a tedious procedure. That is the reason 3E Accounting is here to help make it somewhat simpler through our HR Advisory Services offering. We go beyond just finding you the right candidates. We help your business sustain the transformational change you need so you can flourish in today's economy.
#20. Project Management Services
At 3E Accounting, we work closely with every single one of our customers to deliver the best outcomes. Our Project Management Services package will revolutionise your projects and turn your business into a high-performance environment. Let our expertise align you with your strategic business objectives through our comprehensive list of offerings.
#21. IT Technology Advisory Services
IT is a sector that is constantly changing at a quicker pace than we can keep up without anyone else. 3E Accounting's IT Technology Advisory Services can assist you to meet all the technological challenges you face without the risk of stretching your resources to thin. With our years of experience and expertise, our team is in the best position to tailor solutions to meet your requirements.
#22. Cybersecurity Risk Assessment
Is cybersecurity risk assessment something you should seriously consider? Absolutely. Data breaches have become so ordinary that it could happen to you. The biggest mistake a business makes is assuming it will never happen to them. But this relaxed approach is exactly what cybercriminals are looking to take advantage of. You need to protect your business and a cybersecurity risk assessment is your initial move towards understanding what your current weak points are.
#23. Crisis Management Services
Having a crisis is any business's worst nightmare, yet it doesn't need to be as stressful with the correct Crisis Management Services on your side. At 3E Accounting, we make it our business to ensure your business's survival when the unexpected happens. Put the future of your business in our hands and never stress about what will happen when disaster strikes.
#24. Environmental, Social and Governance (ESG) Advisory
Environmental, Social and Governance (ESG) Advisory services are getting increasingly more significant among businesses across several industries. 3E Accounting is readily available to help your business. Our team has access to dedicated ESG resources because we're the market leader in several industries. Locally and globally, our team is here to make a difference to your business.
#25. Public Relations Services
Public relations (PR) is a process whereby the spread of data is deliberately managed. For instance, information disseminated between a business or organisation and the public is deliberately managed by a team of professionals. 3E Accounting got you covered with a range of Public Relations Services that cover every aspect you need to keep up your company's image and good standing in the community.
#26. Internationalised Business Advisory
Expanding internationally requires a sound strategy to support this development, and Internationalised Business Advisory Services achieve that objective. At 3E Accounting, our years of experience will now become your most valuable resource. Our Internationalised Business Advisory Services in Singapore include advice on penetrating the international market and strengthen your finances.
#27. Personal Data Protection Act (PDPA) Advisory and Implementation Services
Businesses are starting to increase their cautiousness with regards to Personal Data Protection Act (PDPA) Advisory and Implementation services. 3E Accounting's Personal Data Protection Act Advisory and Implementation Services are perfect for companies because of the hands-on approach we take to your data protection.
#28. Digital Marketing Consultant
Accelerated growth starts with the right digital marketing strategy that is results-oriented. The kind you get with Digital Marketing Consultant services. 3E Accounting team got the insights and the skills, supported by a long and successful track record. The key to our success? We cater our plans to help your unique business maximise your return on investment.
#29. Brand Strategy Consulting
A company's performance should always be geared toward improvement. The right Brand Strategy Consulting services assist you with doing that. As the expectations of a consumer keep on rising, businesses are constantly trying to keep up with that demand. A brand's image and reputation is everything. 3E Accounting's Brand Strategy Consulting services boost your potential value across all your channels and products.
#30. Corporate M&A Merger and Acquisition Advisory Services
Corporate M&A Advisory Services in Singapore are blasting, and there's a very good reason behind it. Guaranteeing successful mergers and acquisition transactions are an overwhelming duty for any company to bear alone. That's is the reason there is a need for an experienced team of Corporate M&A Advisory Services.
#31. Online and Social Media Monitoring Services
The online world is a company's greatest asset nowadays. Staying on the winning path requires online and social media monitoring services. Your online and social media platforms are the way to drive business growth. If you know how to utilize them, that is. 3E Accounting's Online and Social Media Monitoring Services offer publication management, engagement services, content analysis, crisis management, as well as comprehensive and hands-on media monitoring.
#32. Business Broker Services
A business's ability to consolidate its physical business with the online business space is essential to success. Each business in the world is ruled by technology and as more transactions move online, the digital world is grasping a stronger foothold. 3E Accounting connecting your business with the right sellers, the 3E approach is the one that will make the difference.
#33. Family Business Advisory
Running and maintaining a family business is unlike any other, and Family Business Advisory services like 3E Accounting are needed to ensure continued success. The right Family Business Advisory services remain the main part of your future achievement. We work with your objectives and your vision, so you can have confidence the best interest of your company always takes precedence.
#34. Business Succession Planning Advisory
The business succession planning advisory services 3E Accounting offers comprehend what you need. Our expertise is focused on helping you deal with your financial risks. By helping you with the risk mitigation process, you get to focus on where it matters most – on growing your business and stabilising it.
#35. Social Media Marketing Services
Social media is beyond just a platform for sharing opinions and great images every now and then. It is a platform that is a tool used to communicate with your audience, to associate with them, build brand awareness, increase sales, drive traffic and so much more. Regardless of what your business objectives are, 3E Accounting priority is to assist you with meeting those objectives.
Please contact us if you need specific Business Advisory Services in Singapore.