This post is also available in:

简体中文 (Chinese (Simplified))
Reasons for a Singapore Company Need a Company Chop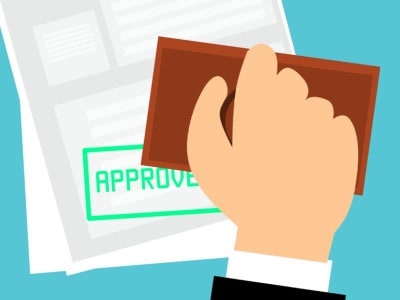 A company chop is also known as a rubber stamp, and it is frequently used by many Singaporean-based companies to officially endorse certain types of documentation. A company chop or a stamp would generally include the company's name, registration number and mailing address, along with other important details which may be required depending on the company preference.
A company chop or stamp is different from a company seal, and is not to be confused as the same thing. A company seal (also known as a common seal) is an official seal which is mostly used to endorse documents like share certificates and contracts which are required by law to be in writing. Company seals serve a different purpose from company chops.
A company stamp is optional, but there will be times when it is required, such as when it comes to government documentation, utility or telephone bills and even courier companies which may be require an official company stamp for authorization purposes. Other instances where a company chop may be required include:
Grant applications
License application
Signing of purchase orders
Rental agreements
Business contracts
Official invoices
Statement of accounts
Bills of exchange
Promissory notes
When Else Would a Company Chop Be Required?
Based on the Companies Act, a company's registration number will need to be legible on all forms of business letters, account statements, invoices, official notices and publications which are purported to be issued or signed by on behalf of the company.
Therefore, in instances like these, a company chop will be required, it must have the company's registration number included in it for these specific documents. However, if these documents already hold the company's name and registration number printed on them, then a chop isn't necessary.
Why Is a Company Chop Important?
Although it is optional, a company chop is still an important item for Singapore businesses because it helps to affirm the credibility of the company. Company documents are given a more official and authentic feel to them when there is an official company chop signing off on the documents.

What Information Should I Include on the Company Chop?
The following information will need to be included in your company chop should you decide to get one:
Your company's registration number
Your company's official business name
Your company's official telephone and fax number
Your company's official registered address
Your company's logo
In short, while a company chop is optional, it is a convenient option that you might want to consider if you're running your own business in Singapore. It's convenient, easy to use and will save you a lot of time when it comes to authorizing documentation.