This post is also available in:

简体中文 (Chinese (Simplified))
Unpaid Family Care Leave in Singapore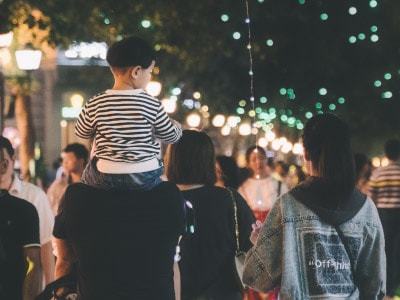 Taking care of family is an important part of life. When a child or infant is sick, an elderly family member falls and needs help recuperating, or a spouse gets an unexpected cancer diagnosis, employees sometimes need time off in order to care for them. Unpaid family care leave is essential for situations like this, giving the family an opportunity to stay together.
It's impossible to predict when these things will happen, but when they do, the last thing an employee wants to deal with is to struggle between whether to choose family or work. Unpaid family leave is an important part of company policy that will help families stick together without sacrificing their job.
What the Law Says
Singapore law does not expressly require employers to offer parental leave to employees, however, it is strongly encouraged. The government offers their own paid leave programs with specific rules. Parental leave days are limited to a number that can be easily found on their website, and depend on your childs age. They can be used for any reason, such as taking a child to school and not simply if they are sick. They can't, however, be transferred to the other parent, and they don't roll over.
Unfortunately, this leave doesn't do parents a lot of good if their employee will not give them the time off to use them. Singapore has been making an effort to change that with new standards that rolled out in 2018.
These standards recommend that employers give their employees up to 2 weeks of unpaid leave to take care of family members after hospitalization, and up to 4 weeks of leave if it is for a child in a special situation, such as early or multiple birth.
It's also important that the employers explain to their employees very clearly what the policy is on unpaid family care leave, so that they aren't surprised when an emergency occurs.
Good Policy for Companies
Some companies, such as SME, are reluctant to adopt unpaid family care leave, even when it would be beneficial to them. Although Singapore law strongly encourages employers to use their new standard, they are not as of yet required to by law. The standard is non-binding, and thus only recommendations as of right now, even if they are backed by very powerful organizations.
The Ministry of Manpower, the National Trades Union Congress, and the Singapore National Employers Federation have all worked together in order to create these new guidelines for businesses. Those who comply will have their business named on the Tripartite Alliance for Fair and Progressive Employment Practices website.
Praise from the government isn't the only reward for meeting these standards. Benefits that are important to employees can help attract some of the best talent in the industry, who may otherwise choose to work for a competitor instead.
Great employees know their value, and know that if they don't like the policies of a specific company, there are plenty others who would love to have their skills. If a company needs to attract skills that are in high demand, a great family leave policy might be in order. In today's highly competitive market for top tier workers, having great benefits can only help companies attract the very best.
Unpaid Family Leave is Non-binding
Right now, the laws for unpaid family leave are non-binding. These standards are recommendations, but as time goes on they may not be recommendations anymore. Adopting these standards before they become binding law can give your company an edge over others.
When disaster strikes the family of a company employee, they're not going to be able to focus on their work. Keeping them in the office might help clock hours, but performance is understandably not going to be as high as it might.
Allowing employees the opportunity to tend to their families when it matters most will not only make them grateful to the employer for giving them that time off, but help them to come back focused and ready to do their work when the crisis is over.
If large and successful companies adopt these unpaid family leave standards first, it can pave the way to encourage other, smaller companies to follow in their example and improve Singapore as a whole.