This post is also available in:

简体中文 (Chinese (Simplified))
Making the Transition Into Entrepreneurship – Step by Step Guidelines
Starting a business
is really similar to becoming a parent. Not only is there a lot of preparation emotionally and financially, but you must be ready to make the commitment to attend to the business' every need until it is mature enough to function on its own. Entrepreneurship is not easy, it requires a lot of hard work and effort in order to be successful. Once you've made your decision to be an entrepreneur, you should start your preparation for your first steps into entrepreneurship. Don't worry! We've got you covered. There are some guidelines that will take you step by step from making the decision, to the preparations you need to make as well as easy start-up ideas.
Read on for the things you need to consider before deciding to step out on your own.
Qualities of an Entrepreneur
First is your passion for your product or service. How passionate are you about your product or service? When you first start out, it will be difficult and lots of blood, sweat, and tears will be shed. There will be countless times when you will question yourself and the decisions you make. This is where your passion comes in. As the business owner, you are also the chief salesperson for your product or service. Your passion for your product or service is what will carry you through the tough times while still having the enthusiasm, dedication, and perseverance long after the initial enthusiasm has faded. It is unwise to start on the path to entrepreneurship if you lack confidence in your product or service.
If you have the passion, then you need to ask yourself, what is your tolerance for risk? Are you ready to take on the risks that come with entrepreneurship? Let's face it, starting a business is not for the faint of heart. It could mean quitting your day job or signing a new lease on a new space, these are a few of the risks that you need to consider. Aspiring entrepreneurs also need to remember that choosing the path of entrepreneurship means "being willing to jump off the cliff and figuring out how to fly on the way down." There will be many obstacles that will stand between you and success, a higher chance of failure than success with no guarantee of a steady paycheck. If you are averse to risks, I'm guessing this wouldn't be the path for you.
Another much needed skill is decision-making. Are you good at making decisions? At your current employment, you are definitely good at a certain skill set but do you have what it takes to be a good business person? When in employment, the tasks assigned are focused and specialised, but ownership is vision-oriented and involves multiple capabilities. Also, keep in mind that the decision-making process only gets more complicated as time goes by. With more factors being added into the mix, one must be confident in his ability to make the right decision.
Another point to take note of is the numerous responsibilities you'll be taking on. Would you be willing to play multiple roles as and when it is required of you? As it has been mentioned above, an employee only focuses on a specific task whereas a business owner must be versatile and capable of playing multiple roles. As an owner, you will be juggling many roles and getting your hands dirty will help you learn and grow with the company. However, if that doesn't suit you, entrepreneurship wouldn't either.
If and when you decide to hop on the entrepreneurial train, you will be required to put in a majority of your time. This can easily lead to a burnout in the midst of starting up. Nothing good comes without sacrifice. You must be prepared to have to give up the time with your friends and family, hobbies and interests, and even your alone time.
Are you a good decision-maker? Are you a risk-taker? Are you willing to take on numerous responsibilities? Will you be able to avoid burnout?
These are some of the questions that you should ask yourself. This is because the path of entrepreneurship is a difficult one and it is fraught with many storms and trials that you would need to face.
Entering the Market
After considering all these questions pertaining to yourself, you also need to consider the market in which you would like to enter. What are the sales prospects? Who are your potential investors? These two questions are important because even if you have the passion and dedication for a product or service, the saturation in the market, as well as the existing products in the market, will play a huge role in the success of your start-up.
What you have to consider here is whether is there a need for the product or service that you would like to launch and if there is, then the next point to consider is how does your product or service compare to those already in the market. Why should the customers use your product? Market research on the local economy, in terms of the demand and growth potential, needs to be done. If all is well and you see the potential there, the next thing to consider is the numbers. Don't fall in love with the opportunity, fall in love with the numbers. Use the numbers as your guide and rationally consider the pros and cons before deciding to go for ownership.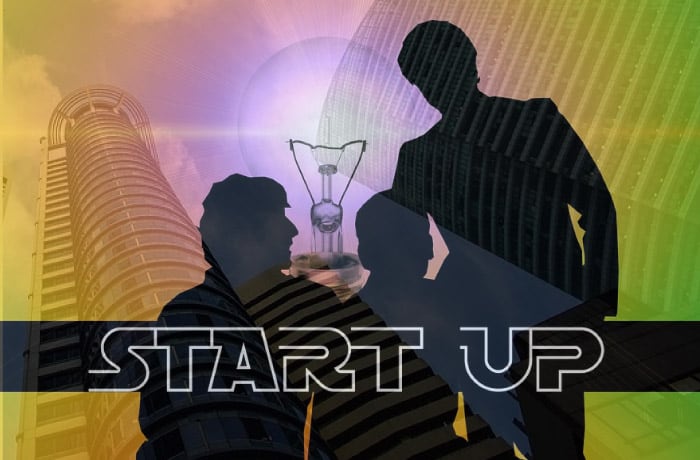 Where to Begin Your Plans
Once you've decided to follow the path of entrepreneurship, here are a few tips on how you can get started. The first step is to identify your business and market. You need to figure out what product or service you are offering. There is never a shortage of ideas, you will have to be clear about your product and why it solves a market need. Next, it is essential that you identify the end-users of your product or service and a compelling value proposition for the end-users. Checking out your competitors is also essential. This is to help you with the improvisation of your product.
Another thing to take note of is most consumers already have a trusted brand. This is where the research on your product and competitors will help you convert customers to your product. Explaining why your product is better than existing ones will help pull customers to start using your product. When analysing your competition, it is also good to see how much demand there is for what you will produce. In the event where you are introducing something that has no existing products in the market, you will then need to check the demand for such a product.
Another interesting thing that can help, is to ask for advice from people already in the industry. Although this is against the inclination of many entrepreneurs, it can be beneficial to ask a professional you trust for their input. The next important piece is to hire the right team. It is unrealistic to start a business on your own. You will most probably need a team to help you with the departments of an enterprise. This is also a key factor that investors consider when they evaluate a new business. As we are moving to a digital era, hiring of human talents becomes much easier than before. Tap on digital channels together with a traditional headhunter to scour for your best candidate, reaching out across geographical boundaries for more specialized roles.
Aside from manpower, successful start-ups often tap into incubators to get advice, mentoring, training and funding. Founders can make a search online for incubators and accelerators when they need help growing their venture. As mentioned earlier, sooner or later you will need to look for funding. Most people will start with family and friends. If the funds obtained are insufficient then one can expand the search to include angel investors or venture capitalists. Whichever way you go, it will help to have a 30-second "elevator pitch" to explain your business quickly and a PowerPoint deck to further elaborate in greater detail to ask for funds.
Once you have all the pieces of the puzzle you can decide when to start your business. It may take months to launch a new business, so if you have a job, you could continue working there for a while. However, many entrepreneurs quit their job to focus on the start-up they believe in. Once again having the passion to pursue and deliver something meaningful will give you a higher chance of success.
Easy and Simple Low-cost Businesses
With all that has been said, in today's technological world, there are businesses that you can start for less than SG$100. Thanks to the advancement of technology, a start-up business can be established with little to no money and have the potential to grow. An online business may be the obvious way to grow but there are also other businesses that require a low capital to start. This usually means starting a business from home. Like all great business ideas, this starts by filling a need. You will only need minimal capital, minimal experience, and flexible timing. This can be done on the side until it is better equipped to stand on its own.
By starting a business on the side, this allows you to test your new product or service in the market at a minimal risk. To bring a business idea to life, you need to learn to channel your unique strengths, experiences and personal interests into a product or service.
One such business that many think is no longer viable is blogging. Many bloggers are still creating profitable content on various topics under the sun. Another one is photography. If you love taking photos as a hobby, why not turn it into a side hustle? You could start small and take family portraits or photographing events for your neighbourhood. You probably already have the equipment; therefore, the start-up costs are low. These two fulfil all three of the criteria mentioned above. The cost to start is minimal, the required experience is also minimal to non-existent and lastly, it gives you flexible timing. Both these jobs require you to complete your tasks at your own time and pace. You could arrange your timing to meet datelines or your daily needs. It isn't a rigid 9 to 5 corporate job. Apart from the two mentioned above, there are also many others you could start. For example, remote tutoring, social media manager, graphic designer, e-commerce, podcasting, web development, personal shopper, freelance writer, etc. All these are entrepreneurial ideas that have the potential to become something greater.
In a nutshell, starting up should be a process of managed risk-taking which allows you to slowly ease into the path of an entrepreneur without taking huge risks. Test the waters first, then decide if you would like to make the transition to become an entrepreneur or if you decide it isn't for you, then you can go ahead and just go back to your day job and do this as a side hustle or just not do it at all!