This post is also available in:

简体中文 (Chinese (Simplified))
Guide to Setup Singapore Business
Singapore is the ideal global business hub for any investor keen on making their mark on this side of the world. It's strategic location, strong trade and investment and easy business policies make it the most competitive Asian country and the easiest place in the world to do business (as ranked by the World Bank).
Singapore's many free trade agreements, network of double taxation avoidance agreements and investment guarantee agreements all contribute and lend a hand to protecting your business innovations and ideas, thanks to Singapore's strict policy when it comes to intellectual property.
Setting up and starting a company in Singapore is easily done, and this include foreign branch office setups. Everything can even be done online, it really is that simple. There is a reason why it has been consistently ranked time and time again as the easiest place in the world to establish a base of business. Continue to read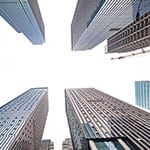 Singapore provides countless opportunities for any business type you can think of. No capital gains tax, a low corporate tax rate, a tax exemption on dividend income, double taxation agreements and an efficient foreign tax credit pooling system are just some of the many reasons you should consider setting up an investment holding company in this region. Continue to read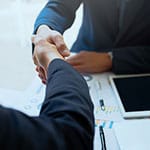 Foreign companies can now relocate their business headquarters to Singapore instead of setting up subsidiaries, thanks to the Companies Act re-domiciliation policy which came into effect beginning October 11, 2017. Continue to read
Small and Medium Enterprises (SMEs) in Singapore are enterprises which have operating receipts of no more than $100mil and employ no more than 200 workers in all sectors. Find out more about Singapore SMEs here. Continue to read
If you have decided to establish an offshore company in Singapore, this section will serve as a helpful guide on how to go about getting started. Continue to read
Singapore has always been a prime location because of the higher growth potential and the opportunity for business to thrive. Read about the reasons why you should choose Singapore as your prime business destination. Continue to read
The Accounting and Corporate Regulatory Authority (ACRA) is the statutory board under the Ministry of Finance of the Singapore Government. ACRA is responsible for regulating all business entities established in Singapore. Continue to read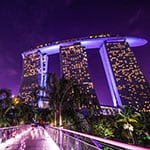 Doing business in the easiest place in the world certainly has its benefits. Discover the details about what makes Singapore the best place in the world to do business and why Singapore has retained the title for so long. Continue to read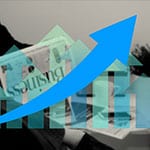 A land with opportunities aplenty, Singapore has no shortage of business opportunities for the investor who is willing to dive in and take a chance. Continue to read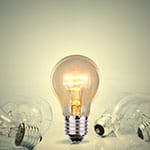 Need to guide to help you get started in Singapore? Everything you need to know about launching your business is here. Continue to read
Launched in 2004, BizFile+ speeds up registering a company in Singapore. With a growing number of transactions each year, there has never been an easier time than now to set up a business in Singapore. Continue to read
Free Trade Zones are areas in Singapore where companies can import, sell or export goods without customs, excise duties or goods and services tax. Singapore has five free trade zones listed in this section. Continue to read
Looking to set up a Private Limited Company in Singapore? In this section, you will find everything that you need on how to get started. Continue to read
Because of its reputation as the heart of business in Asia, Singapore is the top choice for many multinational companies from all over the world, thanks to the advantages they stand to gain. Continue to read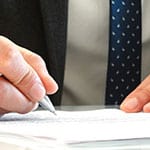 A Shareholders' Agreement refers to a formal agreement done between the shareholders of a private limited company. This formal agreement is used to govern the relationship between the shareholders so as to determine the rights and obligations that need to be adhered to. Continue to read
Preference shares are shares of a company's stock with dividends that will be paid out to shareholders before the issuance of common stock dividends. Most preference shares come with a fixed dividend, while common stocks usually do not have that fixed dividends. Continue to read
A company chop is also known as a rubber stamp, and it is frequently used by many Singaporean-based companies to officially endorse certain types of documentation. A company chop or a stamp would generally include the company's name.. Continue to read
Making the right choice of business structure is one of the crucial steps when incorporating a company in Singapore. For one, this decision will have an impact on how much you pay in taxes (taxes payable) … Continue to read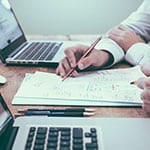 The Singapore Company Constitution, previously known as two separate documents, the Memorandum of Association and Articles of Association, is an essential and crucial document that governs the governs the company's internal management…. Continue to read
The Exempt Private Company (EPC) is one of the popular business structures that offer foreigners a separate legal entity with limited liability for its shareholders and a three-year corporate tax exemption… Continue to read
Choosing the Right Business Types:
When opening business in Singapore, four types of business vehicle are available. A Private Limited Company is the most popular type of business vehicle for most businesses.
Your complete guide to registering and setting up a company in Singapore, including the company setup requirements, incorporation timeline and company formation procedures. Continue to read
A legal relationship between two or more persons with the objective of carrying on a business and making a profit, learn about what it takes to establish and run a business partnership entity. Continue to read
Discover the features that contribute to a Limited Partnership agreement and determine if this is the right choice for you. Continue to read
An LLP involves two or more partners incorporating a partnership that will shield co-partners from liabilities due to wilful misconduct or gross negligence. Continue to read
A comprehensive guide to starting a sole-proprietorship business in Singapore and how to get started. Continue to read