This post is also available in:

简体中文 (Chinese (Simplified))

3E Accounting's clients include business entities in various forms ranging from private limited companies, sole proprietorship, partnerships, to branches of foreign companies. Their industry includes:

We have been recognized by ACCA as an Approved Employer since 21 May 2012. The ACCA Approved Employer Program only names companies that ACCA recognizes to have high standards of staff training and development. With this award, you can be assured that 3E meets or exceeds global standards.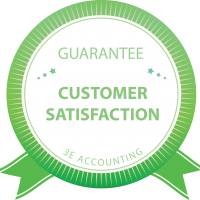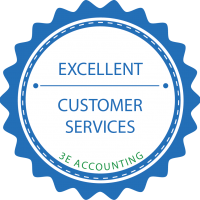 Here's what our clients say about us.
Our clients' satisfaction is our motivation. We will continue to deliver our best.
It is our practise and business etiquette that we will not disclose our list of customers as we treat all our clients' information with confidentiality and respect regardless of whether they are big multi-national companies or small and medium enterprises. Therefore, the full name and the company name will not be disclosed in the following customer review.
However, please rest assured that we are a locally and internationally recognised service provider. You can refer to the following for more details of our achievement and recognition received from external parties as well as professional bodies: Our Awards and Milestones
"It is very heartening to have 3E as my service provider. To me, they have gone beyond their 3E concept: Efficient, Effective and Economic. They always make sure that all my needs are taken care of and help me look into areas which I may have missed. They help me tie up all loose ends, tidy up my company's records and ensure that my company is fully in compliance with the regulations. I am happy that I found them and have them to support me while I grow my business."
"3E Accounting always responds to my concerns no matter what time of day it is."
"3E has always been so helpful and has given be the best advice. Im so happy that my company is stayed with 3E."
"I was very impressed. I found 3E to be very professional from the moment we spoke."
"3E gave me a very practical solution for setting up my Singapore company by explaining all aspects of incorporation to me in a very clear and concise manner."
"3E has tremendous knowledge in tax law, accounting standards and administration requirements. They are prompt, responsive and courteous."
Contact us today to find out more.
Client Testimonial