Leases in Singapore Now Have New Accounting Standard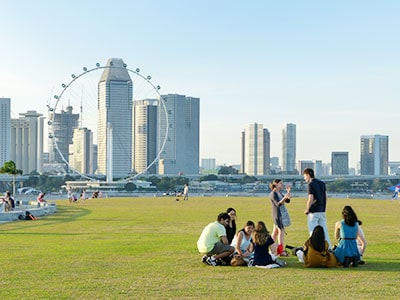 Lessees now have substantial accounting changes, thanks to the IFRS16. As of 1 January 2019, the IFRS 16 Leases in now in effect, thereby replacing the IAS's 17 Leases, this is new accounting standard of leases in Singapore.
IFRS 16 is applicable to annual reporting periods which commence either on or after 1 January 2019. With this new Standard, lessee's are no longer subjected to classification of leases. The classification includes either finance or operating leases. Now, almost all leases will be "capitalised" by recognising the liability of a lease. Leases are also given recognition based on the right-of-use asset available on balance sheets. As for the lessors, there is little change involved with the new Standard introduction.
$3 trillion Worth in Terms of Future Payments for Leases in World
The IFRS 16's benefits and costs are presented in The Effects Analysis which was published along with the Standard in 2016. Listed companies worldwide are estimated to have approximately $3 trillion worth in terms of future payments for leases. This amount was not previously recognised on balance sheets with the prior accounting requirements.
Companies will experience an increase in visibility with lease commitments, thanks to the IFRS 16. This will provide a much better reflection of the economic reality that is going on. IFRS 16 will also simplify financial statements for users, should they need to comparison. The comparison would be between a company that is leasing its assets, against a company that is borrowing money to buy its assets. This will help to create a more level playing field.