Preparing and Filing Financial Statements Becomes Manageable With Standard Format Enhancements Made Available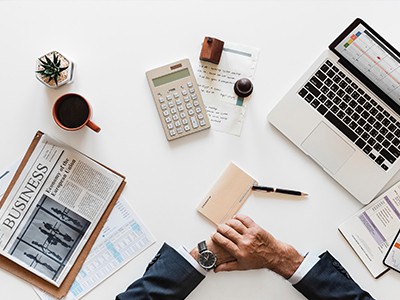 Corporate companies now can file their financial statements better with new XBRL updates released by the BizFinx preparation tool. Most companies doing business in Singapore are required to file their financial statements and submit them to the Accounting & Corporate Regulatory Authority (ACRA) for documentations depository purposes and keeping track of businesses and corporate service providers in the country.
XBRL Filing Enhancements
The XBRL filing format is the format used by companies to file and submit their annual financial statements at every financial year end accordingly. These financial statements are readily prepared using the BizFinx preparation tool that can be downloaded from the BizFinx portal. Recently, BizFinx has released the latest version (ver 2.7.0). The following are the key enhancements:
Under Type of Accounting Standard Used to Prepare Financial Statements, you can now choose "Singapore Financial Reporting Standard" (International) [SFRS(I)]
A new feature that can validate the XBRL file and upload the XBRL file to BizFinx server via an application programming interface (API), without needing to login to the BizFinx portal.
Without Further Delay
With effect from 1st September 2019, all companies are required to file their financial statements ins XBRL format using the latest version of the BizFinx preparation tool. However, companies preparing financial statements using the SFRS(I) option must use the latest BizFinx preparation tool with immediate effect as it is now available. There have been concerns of loss of data with the new update. This has been addressed as well as XBRL files prepared using older versions of BizFinx can still be opened and edited in the recent release, without loss of data. Hence, there should not be any excuses for not filing and submitting financial statements. For installing the latest version of BizFinx preparation tool, your computer needs to be connected to the Internet. Click on the BizFinx icon to launch it and click on Application Updates. Once updated, you are good to go to use it as usual.
Multiple Uploads
Some companies may have several different financial statements they need to file and submit to ACRA. This is time-consuming since respective companies may need to prepare one file and upload one file at a time. ACRA has made available a new BizFinx multi-upload tool that companies can download from BizFinx portal. With this multi-upload tool, preparers can upload single or multiple XBRL files directly to the BizFinx server, without the need to login to the BizFinx portal via an API.
Conclusion
A standard format for filing financial statements is used so that any discrepancies or errors can be immediately remedied during its preparation level. However, some companies are only required to submit financial statements highlights using the XBRL format plus an added PDF copy of the financial statement. Find out which type of financial statement your company is required to submit right here.