Stop All Confusion and Start Knowing Everything About Singapore's Withholding Tax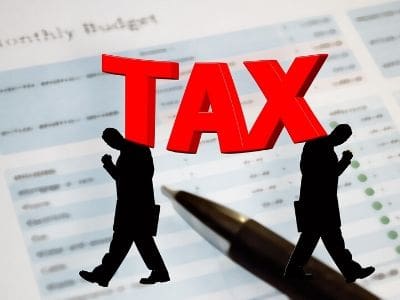 Tax, the topic that comes and goes. If you are an individual working in Singapore, you pay tax accordingly. The same applies if you own a company that entirely operates in Singapore. These two examples resonate with being a tax resident of Singapore. If you are new to withholding tax in Singapore, here's a concise guide to help you understand it from A to Z.

Non-resident Singapore
A non-resident is a foreigner living or working or rendering services in Singapore. Simple, isn't it? Even foreigners are subject to tax, albeit at a lower rate. But, as a tax resident, there are times you need to deal with and acquire services from non-resident individuals or companies. Companies hire non-resident individuals are commonly experts. They can also treat as non-resident professionals earning a living in Singapore. Non-resident professionals include specialist invited by government bodies, foreign academics conducting seminars in Singapore, the Queen's Counsels, consultants and public entertainers. Non-resident Singapore companies are companies formed outside of Singapore that have operations in Singapore, companies established in Singapore with management outside of Singapore and Singapore branch of foreign companies.
Withholding Tax
The Singapore withholding tax applies to the following situations:
Non-resident individual or company receiving income from a Singaporean source
Work was done or services provided in Singapore
Payment of interests, commission or loan fees paid to non-resident
The payment for the use of royalties, rights of use and intellectual property or industrial related knowledge for business activities such as hiring non-resident experts rendering the skills on your behalf
Payment for management fees to foreign entities that help manage your business. You may refer if Singapore has a double taxation agreement with the said foreigner's country.
Payment of services rendered by non-resident companies such as on-site technical support, training and consultancy services. Remotely provided services are exempted from withholding tax.
Property rental paid to a non-resident company
Applicable Tax Rates
The withholding tax rates apply according to the nature of income. The following are the tax rates for withholding tax in Singapore:
Payment of interests, commission or loan fees are at 15% tax
Lump-sum payments for the use of the moveable property – 10%
Royalty or other payments made to composer, author, choreographer – 22%
Rights of use to industrial or commercial knowledge – 10%
Technical assistance, services fees and management fees – based on the prevailing corporate tax rate
Payment to non-resident Director – 22%
The payment to non-resident professional – 15% on gross income
Payment to public entertainer – 10% on gross income
Time to File and Pay Tax
As the payer, you must e-file and pay the withholding tax by the 15th of the second month from the date of payment to the non-resident. Let's say you made the payment on the 10th September; you must file and pay up the withheld tax latest by 15th November. If you made payment after the due date, there would be late penalty charges incurred.
Conclusion
So, there you go. Withholding tax is a percentage of the amount paid to a non-resident professional or company. Take note on the type of payment or income received for these non-residents to ensure that you declare the right amount of withholding tax.