New Businesses Are Still Being Set Up Despite the Pandemic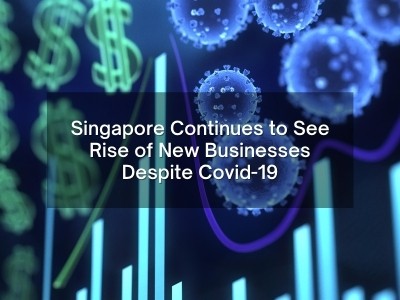 Singapore has a remarkable ability to thrive as a business hub, and this year was no different. Despite the Covid-19 pandemic, new businesses were continuously established throughout the year.
It's Business as Usual
The Covid-19 pandemic may have put a halt to many businesses, but not in Singapore. More companies were set up from June to October this year compared to the same period last year. Experts call this a "new wave of entrepreneurs."
At least 5,500 to 6,400 new businesses were registered monthly from June to October. Last year's similar timeframe only recorded 5,300 businesses. Interest in wholesale trade and retail seems to behave grown the most. This is possibly linked to the boom in e-commerce platforms, given how we have been forced to shop online more this year.
A Conducive Business Environment
Singapore is renown as an international business hub for a reason. This year proved just how resilient the country can be. Its conducive credit environment combined with the new government schemes were probably responsible for this rise in business growth.
Singapore's Accounting and Corporate Regulatory Authority (ACRA) says new business registrations this year showed an upward trend since June. June to October's registrations were also much more than the first five months of this year.
Some sectors may have been hit hard by the pandemic, but some sectors clearly thrived. It is possible that some entrepreneurs decided to start their own business perhaps after losing their jobs.
5,500 information and communication service entities were established this year. 16,700 new entities were established in the wholesale, trade, and retail sector this year.