Accounting and Corporate Regulatory Authority (ACRA) Takes Company Director To Court For Breaches Of The Companies Act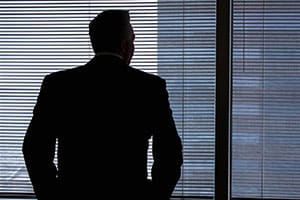 A company director was recently fined $10,000 by the State Courts for lodging false information under Section 401(2A)(b) of the Companies Act.
Amiira Samsuri, whose a director of Persian Garden Restaurant Pte Ltd, had earlier authorised a bank to file a "Notice of Error in Document Lodged" with the Accounting and Corporate Regulatory Authority (ACRA) to change the date of her appointment as director from June 2, 2012 to May 1, 2010.
This was so she could meet the requirements to apply for an unsecured bank loan for her company.
The application for the business loan was approved by OCBC and a sum of $120,000 was disbursed to the Company in September 2012.
In March 2014, OCBC wrote off the outstanding loan amount of $83,939 as the Company did not repay the loan
Following investigations, ACRA revealed that she had authorised the changes, knowing the information was false.
In a separate case, Kamisan Ibrahim was sentenced to four weeks imprisonment by the State Court for managing a company for six years while being an undischarged bankrupt without approval from the High Court or Official Assignee.
Kamisan was declared a bankrupt on June 2, 2006 and was aware that he was not allowed to be a director of a company. He had used his wife's details to incorporate a company on Feb 16, 2011 and named her as the sole director.
ACRA Views Such Offenses Seriously
Investigations by ACRA revealed that he was the sole person running the company and his wife was never involved in the management of operation of the company.
These included sourcing for clients and jobs; looking for and engaging sub-contractors for the jobs; receiving payment for jobs done; making payments to the sub-contractors; and drafting and signing off on contracts for the company.
ACRA views such offenses seriously and urges the public to alert ACRA if they have reason to suspect any false information has been provided to ACRA or any other breach to the Companies Act.