This post is also available in:

简体中文 (Chinese (Simplified))
Cloud Accounting Services in Singapore
Over the years, Singapore has earned the reputation of being one of the best places for business expansion. This is pretty much owed to its secure and pro business environment, economic and political stability, and the ease of foreign company setup.
As Singapore is one of the best places for doing business, competition here has also increased dramatically. To stay ahead, you need to make sure that all your business operations are streamlined and performed efficiently so that you have ample time to focus on the core and revenue generating areas of your business.
If you're a one person army running your business or a team of 2 to 3 persons, then managing all your business tasks efficiently and in-house can be difficult. Start-ups and small businesses are often found struggling in areas like accounting and bookkeeping. If you also are in a similar situation, then you might want to invest in cloud accounting services in Singapore.
Cloud accounting empowers businesses to perform accounting activities with ease and complete flexibility even if you don't have any background in accounting. Using advanced cloud accounting software, you can easily prepare receipts, invoices, purchase orders and payments, ensuring better cash flow and management.
At Xero Cloud Accounting Software in Singapore, we are listed as Xero Certified Advisor.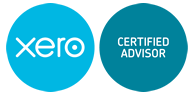 At QuickBooks Online Services in Singapore, we are listed as QuickBooks ProAdvisors.

What is Cloud Accounting?
Cloud accounting is an online accounting method that enables you to perform your accounting operations over the internet. You can leverage on the power of online accounting through advanced cloud accounting software. The best part about cloud accounting software is that it runs on the server and can be easily accessed from anywhere, at anytime and from any device via web browsers. So, you don't have to wait till you reach your office premises and access your business computer to create an invoice for your client or a purchase order. All this can be done easily from anywhere.
Online Accounting Services – Why Are They Good for Your Business?
Cloud accounting offers numerous benefits businesses. Here's a quick look at some of the most prominent benefits of using these software programs:
Eliminates the need to store, enter or manage data, which means there is no need to maintain expensive desktop/computer hardware.
Business information is automatically updated and can be accessed from anywhere at any time, helping your business surpass all time and geographical limitations.
Eliminates the need to maintain different ledgers. Using accounting services, you only need to maintain one ledger in the cloud. This ensures data accuracy and significantly lowers errors at BAS as well as tax time. And since the data is accurate, it prevents the chances of collisions with the tax authorities in Singapore.
If you have an off shore accountant, you can also interact with the accountant in real time without sending data files to them every time.
You only have to pay a monthly access fee to use a cloud bookkeeping software, thus lowering the cost of buying the software and then paying for subscription, annually
These cloud accounting software programs are updated automatically by the service provider. This spares you from downloading updates.
Offer unified collaboration and mobile capabilities.
No IT staff is needed to maintain or update the online accounting system, resulting in greater business savings
Summary
To compete with a business edge in Singapore, you need to stay abreast with the latest in technology. By opting for cloud accounting services in Singapore, you can easily compete with other industry players by managing your accounting operations smoothly.