This post is also available in:

简体中文 (Chinese (Simplified))
Understand the Jurisdictions Setup Requirement Before Proceed Your South Africa Company Incorporation Services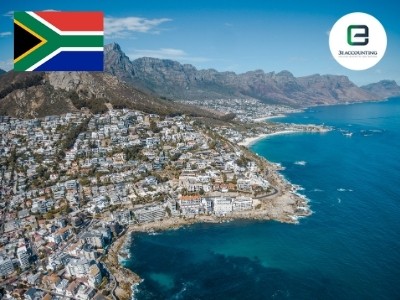 South Africa is known for its sophisticated, diverse and emerging global markets. That combined with its strategic location makes it a promise land for great business potential, especially for investors who are considering expanding in the region.
Business owners know that when it comes to business, it is all about location, location, location. And South Africa's location makes it a great business investment. Being located right at the tip of the African continent makes South Africa is the economic power house of the Africa. It's world class infrastructure, and research and development capabilities make it hard for investors to resist getting in on a piece of the action.
Why Do Business in South Africa?
Because South Africa has a strong economy, and that fact alone, makes it an attractive trade and business investment option. The country's disciplined fiscal framework is one of its key tools in helping to promote domestic competitiveness, along with the country's growth and employment rate. And because Africa has been identified as the world's second-fastest growing region, this factor is helping to create more business opportunities.
South Africa also has an excellent infrastructure system in place, which further helps strengthen its position as an ideal business hub for investors. It has a sophisticated banking sector, and a modern transportation network system. It also has high-functioning telecommunications facilities.
South Africa also has an open business environment. Thanks to the new Companies Act, there is no longer a need for companies who wish to open a new business in the country to first reserve a company name. This also helps to simplify the incorporation documentation process.
Why Use a Professional Company to Incorporate Your Business?
Because setting up a business in a country you are not familiar with is no easy task. You need to remember that different countries are going to have a different set of regulations and business practices that they follow and it isn't necessarily going to be the same things you are accustomed to.
Because there are complex issues that need to be navigated to ensure the process is done as smoothly as possible, that is why you need the services of a professional company to help incorporate your business.
3E Accounting is here to help provide guidance, ideas, assistance and the needed consultancy for investors and entrepreneurs who believe they would like to take their business one step further by getting the company incorporated in South Africa. Contact our panel of business experts today to find out more about the services we provide.