This post is also available in:

简体中文 (Chinese (Simplified))
Understand the Jurisdictions Setup Requirement Before Proceed Your Germany Company Incorporation Services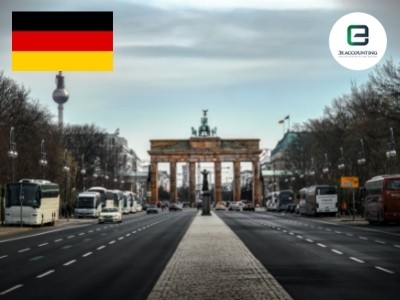 The German economy is both highly industrialized and diversified where it has a welcoming attitude towards foreign direct investment. When talked about the economy in Germany, the significant spending power, innovative investment climate, strategic location at the heart of a dense transport network and highly skilled workers are among the many strength that positions Germany as a business location.
As such, Germany has attracted many foreign investors to tap into the country's market which has, in turn, spurred the economic growth in Germany. If you are thinking about a country to invest in, Germany is always on the bucket list. Nevertheless, there are questions to ask before you roll out any business plan.
Would you like to set up a business by yourself, or do you prefer to team up with others? Will you start up a company from scratch or buy an existing business? Will you be self-employed or a freelancer? There are many ways of building a life as an entrepreneur in Germany. In short, there are a few types of company available in Germany:
limited liability corporation (GmbH)
stock corporation (AG)
partnerships
sole proprietor
A business idea needs a good business plan. Before you start your own business, you need to register your planned activity. You do that either with the trade office (Gewerbeamt) or the tax office (Finanzamt), depending on the nature of your business. The next logical step will be to find out the government incentives available as well as proceed with the company incorporation process.
There is a lot of support for startup founders in Germany. The federal government of Germany offers a broad spectrum of business incentive to companies, including loans and grants, depending on the nature of the company and its intended location. Capital investment grants of up to 50% to SMEs are available in some areas of Germany. Sometimes, the local government incentives are offered in the form of beneficial tax rates but these are not generally available in the major cities.

Please contact us at info@3ecpa.com.sg if you wish to start a German company and we will be pleased to discuss matters in greater detail as well as help you through all the hassles of company incorporation process.