This post is also available in:

简体中文 (Chinese (Simplified))
Understand the Jurisdictions Setup Requirement Before Proceed Your Bulgaria Company Incorporation Services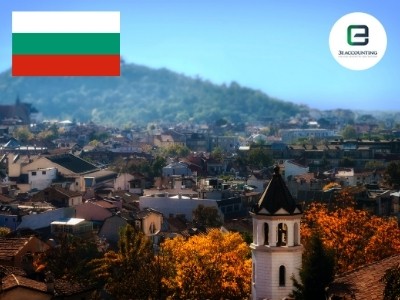 Out of all the countries in the European Union, none offers the best fiscal conditions for entrepreneurs who are looking to incorporate a company than Bulgaria does. Bulgaria company incorporations services help entrepreneurs from any country across the globe quickly and effectively register and start a business in Bulgaria, and entrepreneurs are keen to set up an establishment here because of the equal treatment that is given by the government to both locals and foreigners.
Among the main advantages that an entrepreneur can expect when it comes to setting up and incorporating a company in Bulgaria are the flat corporate tax rate of 10%, access to some of the cheapest labour in the EU, running a business in a country with known economic stability, flat dividend tax rates of 5%, double taxation treaties with several countries and the cheap cost of forming a company in the country. Bulgaria company incorporation services agencies will handle everything that you need to setup a business, so you can manage your business remotely from anywhere that you may be.
What Entrepreneurs Need to Know Before Incorporating a Company in Bulgaria
While Bulgaria company incorporation services agencies will be able to handle your business setup process from start to finish, it pays to know what forming a company in the country is going to entail.
To setup a company in Bulgaria, there are several mandatory steps which need to be taken, the first being deciding on a type of business entity. Limited Liability Companies are the most popular choice in Bulgaria for entrepreneurs who are looking to start either a small or medium business.
Other steps which must be taken before the incorporation process can commence are that the minutes of the constituent meeting, or general meeting of the shareholders and general partners must first be executed by the business entity's representative. The business must then obtain a notary certified statement of consent, along with a specimen signature of the manager. Certified copies of the articles of incorporation, along with the partnership agreements must also be produced.
Entrepreneurs would also need to pay at least 70% of the required minimum capital and obtain a certificate from the bank stating that this has indeed been done before the actual incorporation process can begin. Do note that this certified statement must be notarized.
To begin preparing for the incorporation process, all entrepreneurs will be required to provide the following information:
A chosen company name
Legal registered office address
An official company email address
Details of share and capital distribution
Details of the company directors
Details of the shareholders of the company. If the shareholder is a foreigner, they will need to provide a recent date of issuance for their certificate of good standing.
Details of the scope of services and business activity.
Let Us Handle Your Bulgarian Company Registration Needs
With all your documents in order, incorporating your company in Bulgaria can be done with minimal hassle involved. 3E Accounting specialized in the incorporation process of several countries, including Bulgaria and our Bulgaria company incorporation services will help you setup your business with peace of mind knowing that you've placed your trust in the hands of the experts. For more information regarding our Bulgarian company incorporation services, visit our website today for more information.