This post is also available in:

简体中文 (Chinese (Simplified))
Understand the Jurisdictions Setup Requirement Before Proceed Your Romania Company Incorporation Services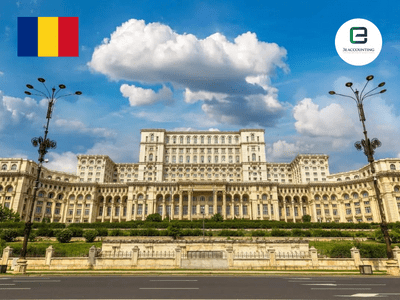 The European continent is quite attractive to invest in if you know the way. Since becoming an EU member and a Single European Market member, Romania is attracting more investors from around the world as companies in Romania can freely trade with any of the EU countries without any problem. This fact alone should be appealing enough for you to begin looking at Romania company incorporation services to start a business. For those interested in exploring the European Union, you should read about Romania.
Besides, Romania has the lowest corporate income tax rate at 16% in Europe. Suppose you own a start-up with one employee and a maximum turnover of 1 million euros. In that case, your company is subject to a 1% turnover tax rate and is considered a micro-enterprise. Romania has also signed many double tax agreements to protect companies and their profits from double taxation with native owner countries.
Should your company need to hire professionals in IT, research and development, as well as shared services, Romanians are highly skilled, high quality and affordable. All these are factors most business owners consider before deciding on a Romania company incorporation services.
The First Thing
Once you have decided on Romania as your place of doing business, your next step is determining the type of company you'd want to incorporate. In Romania, there is an SRL (societate cu răspundere limitată) equivalent to a limited liability company (LLC), a PFA, an equivalent of a sole proprietorship and a SA, which is a joint stock company.
Most entrepreneurs, regardless of wherever they are from, would incorporate an SRL. Their Romania company, incorporation services partner, would best advise them if they qualify as a microenterprise or not. If you have yet to decide on Romania company incorporation services, we have all hands on deck to help you.
The Next Step
Next, the company name. If you already have a company name in mind, go and reserve it. Also, you need to be prepared with three name options in case one gets rejected. The name of your choice can be different from whatever is available in the market or too generic. The National Trade Register is the body governing company name registration. However, if you incorporate your Romanian company in one of the local counties, it is best to register and incorporate your Romanian company in the respective county.
The company name must be similar to the business name as it is for the best of your potential customers. Hence, your reserved company name should be as close as possible to the business name, as it will appear on the official documentation, including invoices to your customers. Reserving a name begins with a registration file which can be manual or online. If you are familiar with the requirements, securing a company name manually is good enough. But as a foreign investor, you will likely be engaging Romania company incorporation services to help you with this step, regardless manually or virtually.
The Paper Works
Now, you would need to prepare incorporation documents for your Romanian company. What are these documents? They are your Articles of Association, company address, signatures of shareholders and declaration from company founders.
Your company's Articles of Association and the company address should be an effortless task. But, you would need the help of a notary public or an authorized translator for the rest if you don't speak Romanian. After compiling all the necessary documents, you can submit them to the Trade Register. If there are no hiccups, you should get a company incorporated in a week.
Nevertheless, all these steps may seem daunting if you are new, and this could also be your first time incorporating a company outside your native market. You may contact our Romania company incorporation services for all the help you need.

If you require assistance or consultation, please feel free to get in touch with us and we will promptly reply to you within 24 hours.