This post is also available in:

简体中文 (Chinese (Simplified))
Understand the Jurisdictions Setup Requirement Before Proceed Your Panama Company Incorporation Services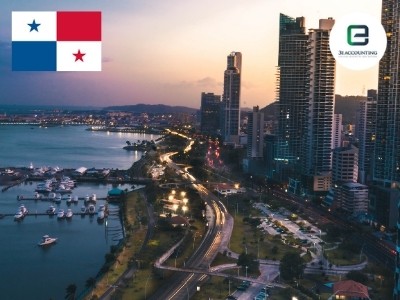 Panama is a sovereign state that is recognized as a tax haven. The country's economy, the banking industry, and business insurance policies are some of the reasons why it is such a popular business destination. The Colon Free Zone in Panama in Panama is the second largest of its kind in the world. Furthermore, companies that are not driving income from within Panama leverage complete tax exemptions. With 3E Accounting, you get Panama company incorporation services that are designed to provide a convenient experience.
Business Incorporation in Panama
Before incorporating an offshore company in Panama, you need to determine the type of business structure that will best suit your needs. The name of an offshore company in Panama can be in any language and should be recognized as an S.A., Inc., Corp., Sociedad Anonima, Corporation, or Incorporated entity.
For all corporate structures, the government of Panama requires at least one owner/shareholder or legal entity of any nationality residing or based in any country. The tax exemptions are applicable to all businesses that do business out of Panama. The Panamanian Commercial Code allows foreign ownership for the following business structures:
Sole Proprietorship – foreign investors can open offshore sole proprietorship's but will be subject to taxes if conducting business within Panama.
Limited Sole Proprietorship – limits the business owner's liability.
Joint Venture (Cooperatives)
Limited Liability Partnership – The issuance of stocks is allowed.
Limited Liability Company
General Partnership
Corporation
Procedure
Compared to other tax havens around the world, Panama has relatively streamlined procedures for incorporation.
The first thing to do is to hire a lawyer or a law firm as the Registered Agent for your business to prepare the Articles of Association.
Notarize the Articles of Incorporation which includes the name and residential address of owner(s), the incorporated company, the lawyer/law firm, and the directors and officers along with the general objectives of the company.
Register with the Mercantile Division of Public Registry and pay the Annual Franchise Tax.
Get the Notice of Operation and request for the inscription number from Social Security Institute.
How 3E Accounting Helps
3E Accounting provides you the best Panama company incorporation services by providing startup assistance and managing everything from business licensing to immigration. We have helped many multinationals and investors establish offshore companies that have fulfilled their purpose and are progressively growing.
Get Started Today
It is always best to know the ins and outs of different offshore company types before proceeding with incorporation. This is where 3E Accounting helps you by understanding your needs and matching them with the ideal corporate structure that turns your investment into a success.