This post is also available in:

简体中文 (Chinese (Simplified))
Understand the Jurisdictions Setup Requirement Before Proceed Your Nigeria Company Incorporation Services
Why Nigeria?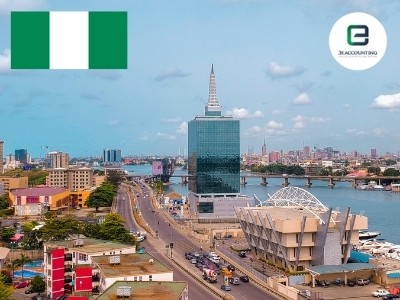 Ranked among the world's economic powerhouse, Nigeria's rapid economic growth is proof that businesses are flourishing. There are many benefits to doing business in Nigeria and entrepreneurs can look forward to setting up business in Nigeria knowing that there is always a piece of the market for everyone to savour.
Among the benefits are accelerated population growth where businesses can secure good customer base and expand it further as long as the trade offering or services meet the need of the locals. Even in a global recession, Nigeria has it under control. Both local and foreign businesses are unaffected and continue business as usual.
Nigeria's first language is English and this is a relief for most foreign business owner as English a commonly spoken language and running a smooth business operation is imperative for business to thrive in unchartered waters. This goes hand in hand with the workforce availability in Nigeria as more graduates join the job market. Thus, foreign business owners are assured of manpower capabilities in operating the business better, as the local hires would understand the local people and culture.
For the longest time, Nigeria has relied on oil exports as the main economic contributor. Only recently has trading and services has joined the statistics. Hence, the country is open to new business opportunities for the benefit of everyone.
Process Involved In Nigeria Company Incorporation
Now that we have got your attention and interest all the more excited, it is time to get your company incorporated.
Step 1: Register your limited liability company with the Nigerian Corporate Affairs Commission (CAC). Foreign-owned business must have a minimum N10 millions of share capital.
Step 2: Next, register with the Federal Inland Revenue Service for Tax Identification Number (TIN) and Value Added Tax (VAT).
Step 3: Now, open a corporate bank account with a commercial bank in Nigeria and obtain a Certificate of Capital Importation. This will be the bank account where the share capital will be deposited.
Step 4: Foreign-owned business is required to register with the Nigeria Investment Promotion Council. This body aims to promote and monitor foreign investment in Nigeria.
Step 5: Now you need to obtain a business permit from Nigeria's Ministry of Internal Affairs. This business permit is a precondition for the company to obtain an Expatriate Quota if it is a 100% foreign-owned company.

Get Acquainted
As there are many benefits to a Nigeria company incorporation, many foreign business owners are eager to invest and start business as soon as possible. It is advisable to get acquainted with those who know these matters best. Contact us to find out more or if you have any questions so that you can have a favourable business experience in Nigeria.