This post is also available in:

简体中文 (Chinese (Simplified))
Understand the Jurisdictions Setup Requirement Before Proceed Your Mauritius Company Incorporation Services
Be Among Thousands of Offshore Entities Successfully Established in Mauritius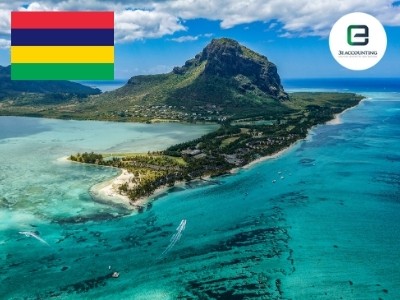 If you are in search of a fruitful offshore business opportunity, choose Mauritius. Mauritius is located in the Indian Ocean and is an Independent Commonwealth country that has developed a strong reputation in the world for being a highly resourceful offshore jurisdiction. This country has a strong economic environment that is ideal for businesses to achieve unprecedented growth.
Mauritius is also popular for its safe and secure business environment, which is why many foreign companies choose to open their offices in the country. The Board of Investment led by the Mauritian Government welcomes a majority of foreign investors with open arms. However, due to the increased competition and demand of Mauritius as an offshore investment hub, the government has tightened its policies for businesses.
Form GBC1 and GBC2 Companies with Ease
Mauritius is an ideal country to start a business venture. Although the registration process is pretty straightforward, the government conducts thorough research and investigation before approving any company. The reason that the process is a little tricky is due to the laws placed by the government to avoid money laundering and other illegal activities. This makes Mauritius a highly reputable market to invest in.
When it comes to starting a company, you must know that there are two ways of going with it. You can either choose a GBC1 Company, which is also known as a resident company, or a GBC2 Company, which is an offshore company. The structuring of a company is crucial as it plays a major role in determining your taxes, profits, and all other costs. If you choose the right type of structure based on your company's operations and formation, you can make the most of Mauritius's low cost and tax efficient system.
Make Use of Certified Mauritius Company Incorporation Services
If you want your company to be established effortlessly in Mauritius, take help from the experts at 3E Accounting. We have a team of highly experienced professionals who can look after the entire registration process to establish your dream company within a few days.
Our qualified Mauritius company incorporation services' professionals are highly talented and can take care of your entire business for you. From accounting to taxes and much more, we ensure that your company is running smoothly in Mauritius.

Enjoy Low Tax Costs by Setting Up a Company in Mauritius
At 3E Accounting, we are your go-to professionals to help you register a legal company in Mauritius. We have several years of experience in registering companies in offshore locations including a complete range of Mauritius company incorporation services. By taking help from us, you can rest assured that all the legal processes have been taken care of and that your company meets the government criteria of offshore entities to make the most of Mauritius economy. Get in touch with us today.