This post is also available in:

简体中文 (Chinese (Simplified))
Understand the Jurisdictions Setup Requirement Before Proceed Your Israel Company Incorporation Services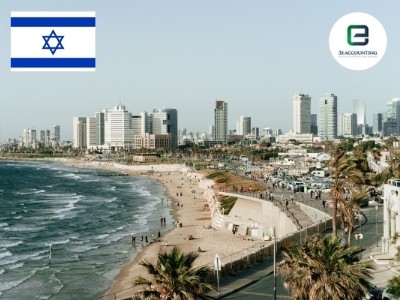 Israel called itself as the "nation for startup" due to its diverse business culture and the ease of running a business in this country. Ranked 52 (of 189 economies) in The World Bank's 2017 Ease of Doing Business Survey, Israel is performing particularly well in the categories of protecting minority investors (9th) and resolving insolvency (31st).
Being strategically located at the cross roads of east and west, Israel is the preferred hub for many foreign companies to setup their overseas business. Israel is blessed with the essential elements to play its role as the ideal gateway to other markets in the region with lucrative potentials. The Mediterranean with its investment hotspots, growing economy, effective production facilities and resources have drawn the attention of many, from well-established foreign enterprises to start-up ventures.
Indeed, Israel offers a wide range of benefits and advantages, including legal protection for directors and shareholders, a recognised and respected corporate infrastructure, and potential tax efficiencies, to companies that wish to expand their business abroad. Forming a company in Israel is relatively easy where the minimum share capital you need is just 1NIS (1US$ = 3.77 NIS approx).
In Israel, there are six types of businesses, which are:
company
foreign company
self-employed
partnership
non-profit organisation and,
corporation
The most common business type in Israel is company, either a private or public company. Private companies must have a director and at least one shareholder. As for public companies, they are registered on the Israel stock market and must have at least seven shareholders. Furthermore, if you register as a foreign company in Israel, your company may choose to register as a Branch Office, Subsidiary Company, or a Representative Office (The registration must be carried out by a professional law firm in Israel)
There are steps to follow if you wish to incorporate your company in Israel:
Get all the company registration documents ready which need to be certified by a lawyer. This process usually takes 3 days and costs approximately 1600 NIS.
Submission of documents which will take a day with costs approximately 2200 plus 2 NIS for each page in the Articles of Association.
Register with the Ministry of Finance (for taxes) and this takes 15 days.
Register with the Ministry of Finance (for VAT) and one day is needed for the procedure.
Register for National Insurance.
If you are thinking of setting up an Israel company, 3E Accounting is ready to help you with our professional company incorporation services. Contact us today at info@3ecpa.com.sg and let's work out the best solution for your business.