Beginner's Guide to Guatemala Company Incorporation Services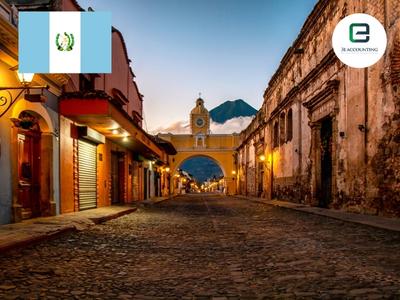 One of Central America's most prosperous economies, Guatemala accounts for 35% of the region's GDP (Gross Domestic Product). In addition, the Quetzal Guatemalteco (Q), the country's currency, has exhibited long-term stability against the US dollar. This makes it a very desirable country for entrepreneurs and investors from all over the world. Let's look at the company registration process in the country and see how Guatemala Company Incorporation Services.
How To Incorporate Your Company in Guatemala
Here's the process of registering a company in the country:
Choose a Company Structure
The first step in forming a company in Guatemala is determining which type of company best meets your needs. It is critical to take a few things into consideration. Below are the things to take note of:
Business activity
Size of the company
Number of partners
Initial capital contribution to start operations.
In Guatemala, the following are the two most common types of companies:
Limited Liability Company (SRL): At the time of incorporation, an SRL in Guatemala requires a minimum of two partners and can have a maximum of twenty. This type of company can have a board of directors or a single director.
A Corporation (SA): At the time of incorporation, a SA requires a minimum of two shareholders. In Guatemala, there is no limit to the number of partners a corporation can have, and each partner's capital contribution is divided into shares.
Appoint a Legal Representative
Companies in Guatemala must appoint a Legal Representative to represent them in local legal matters. The Legal Representative oversees ensuring the company's legal compliance with local regulations. In this role, they must act in the company's best interests. You should contact 3E Acconting's Guatemala company incorporation services for this. We have legal representatives who fully understand the company's commercial and corporate law obligations and will ensure your compliance.
Choose a Company Name
Next, highlight your product or the quality of your service by choosing a relevant, suitable name for your company. Additionally, it's important to choose at least three alternative names in case one of them is similar to other companies' names. Once you've decided on a name for your business, it's necessary to prepare the Articles of Incorporation of your company in Guatemala. All relevant information regarding the company, its legal representation, its funding, and others must be included in this document.
Create and Verify Your Articles for Incorporation
To ensure that the information is accurate, you should consider hiring a local attorney to verify the Articles of Incorporation. Companies must pay certain fees associated with company formation in Guatemala. Finally, after the Articles of Incorporation have been notarized, they must be submitted to the Mercantile Registry for the company's incorporation.
Looking for Guatemala Company Incorporation Services?
Guatemala is a popular Central American location for multinational corporations to expand. Seek expert legal and accounting advice when expanding to ensure you incorporate your company in Guatemala in accordance with all local regulations. Please contact us if you have any questions or need assistance incorporating in Guatemala.