3E Accounting Full Compliance Achievement Highlighted In Interview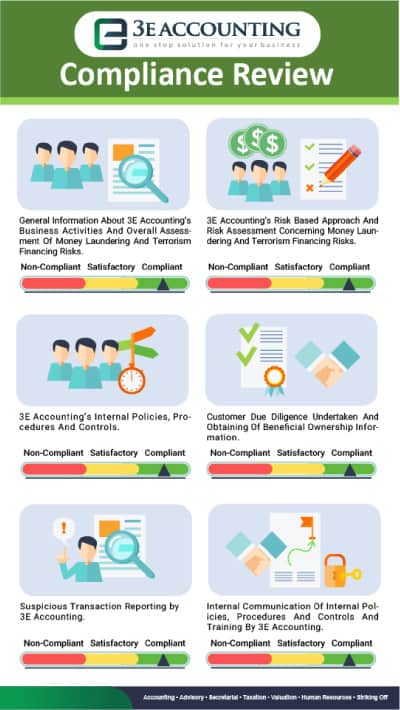 As a leading international financial and business hub, the Republic of Singapore enjoys a stellar reputation as a clean and trusted financial centre. 3E Accounting General Manager Chan Mee Chi explains how Best Practices helped 3E Accounting achieve full compliance in Compliance Review.

This achievement highlighted 3E Accounting's strong internal policies, procedures, and controls. It demonstrates 3E Accounting's professionalism and commitment to help maintain Singapore's reputation as an international financial and business hub. It guarantees the quality of services of 3E Accounting as a global accounting firm that upholds the value of integrity.

3E Accounting's Best Practices in Anti Money Laundering and Countering the Financing of Terrorism (AML/CFT) and compliance with regulatory requirements has shown the way for other industry players and global firms to manage financial crime risk. Together, we can make a positive contribution to the global AML/CFT regime and protect the safety and stability of economies and communities where we live and work.

To learn more, click on the resources below.