This post is also available in:

简体中文 (Chinese (Simplified))
How Co-working Spaces Are Adding Value to a Start-up Business's Needs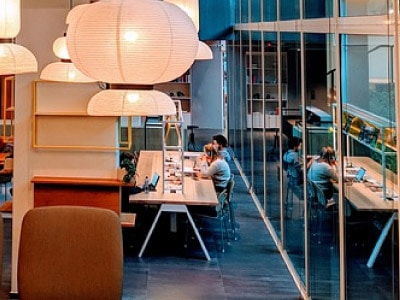 Co-working spaces. The latest trend in the business world is quickly becoming the go-to option for start-ups and SME businesses. Why and how do they add value?
Modern-day office setups have come a long way compared to just a few years back. Co-working spaces are rapidly replacing traditional office setups and it's easy to see why.
Small and medium enterprises (SMEs) and start-up companies have a limited budget to work with. Every dollar counts when you're trying to scale your business in the first few years. The cost of renting a traditional office space can put a significant dent in an already limited budget. So when a more affordable option comes along, it is bound to catch on quickly once businesses start to see the value in it. Start-ups who need support in business setup, company incorporation service, corporate secretarial, accounting services, auditing services, taxation services, legal services to business advisory, immigration, and human resource can approach corporate service providers who provide the service at a fraction of the cost of in-house hires.
What Are Co-working Spaces?
Co-Working Spaces are dynamic; you can rent a desk when you need it for work. That's right, instead of renting an entire office, you simply rent what you need, when you need it, and pay a fraction of the cost.
Many young businesses these days are started right out of their homes. Bringing more employees on board when you work from home is not a viable option. The Urban Development Authority and the Housing Development Board have strict guidelines to regulate the Home Office Scheme. Plus, it can quickly lead to burnout when it becomes difficult to separate your home and professional life. All employees working remotely can easily congregate in one shared space when the necessity arises.
You get to choose when you want to rent and how long you want to rent a space for. Right away, it is easy for businesses to see the value in this cost-saving arrangement. With a flexible price structure and all the amenities of a regular office when you need it, shared office spaces are quickly becoming a favoured option.
Who Stands to Benefit Most?
Start-up companies and freelancers are no doubt the biggest benefactors of the co-working space development. This style of working makes it possible for them to exert even greater control over their professional lives. Not to mention their budget.
The Beneficial Value of Co-working Spaces
Besides the obvious financial savings compared to renting an entire office, shared workspaces have significant advantages over their traditional counterparts. Some of the benefits which new start-ups and SMEs stand to gain include:
No Overhead Costs
Without renting an office space, there's no monthly rental and expensive overhead costs to deal with. Thus, start-ups can stretch their limited dollars and divert those resources back into the business. No contractors, no WIFI or telephone installation needed, no cleaners or receptionists. Everything is taken care off by the shared space provider. All you need to do is focus on your business. You get to choose your space based on your available budget too. Prices start as low as $180 and up to $255, for example. The former is provided by ACE, and the latter by Working Capitol.
Greater Flexibility
The business world is rapidly changing. Business needs never stay stagnant, and neither should your work arrangements. Short rental tenures enable entrepreneurs to pay for their period of usage. Once that time is up, if you no longer need the space, you don't have to pay rent until the next time you need a physical space. Greater flexibility means better scalability, and your business will be responsive enough to quickly increase or decrease your team size based on demand. Options include upgrading from hot desk to office space and even complimentary usage of the co-working provider's network of overseas spaces. Providers like JustCo and Spaces offer regional network options.
A Supportive Community
Sharing co-working spaces means you'll likely be surrounded by likeminded individuals. Others who are going through the same entrepreneurial journey who can relate to the challenges and difficulties of a new business setup. Hence, the shared spaces option offer greater networking and referral opportunities, as well as a chance to form collaborative partnerships with businesses who share similar interests. Outsourcing of business functions to fellow community members do happen as well. Service provider ACE, for example, has a niche ecosystem with membership requirements. That way you know those who pay mean serious business, like you do.
Pitching to A Ready and Willing Audience
Because you're surrounded by others who work and think like you, there's a unique opportunity to see feedback for the benefit of your business. Think of your shared spaces community as a ready and willing test audience. Conduct test runs and hosts major presentations before you face your clients on a community who can share their invaluable insights and experience.
Staying Relevant and Upskilling
Being part of the co-working spaces community comes with its perks. For one, you'll be entitled to complimentary workshops and programs, or they'll be offered as a special preferential rate. This helps you focus on upskilling to stay relevant within your industry. Start-ups have a pressing need to remain in-the-know about what's happening within the industry. Through these programs, you'll be in the pulse of industry and new trends, and get to network with new ecosystem stakeholders as well. Shared spaces provider ACE, for example, offers an ACE BACECAMP program. In it, start-ups in the early stages of their business can partake in a one-month structured mentorship program. This has been designed to help equip them with the skills they need to grow, including key insights and what the best practices are.