What is CPF and How You Can Withdraw Your CPF in Singapore?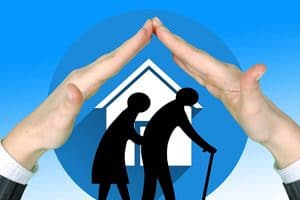 The time has come. You've reached the age of 55 and are about to withdraw your CPF savings. Wait just a moment though, because before you set out to do that, here's what you need to understand about withdrawing from your CPF in Singapore.
Some confusion often occurs among many Singaporeans and Singapore Permanent Residents about just how much money they can withdraw at the age of 55. Often, they are unfamiliar about what might happen to the various CPF accounts under their name once they hit the 55 milestone.
Let's clear up that confusion, shall we?
Understanding Your CPF Account in Singapore
Your CPF account is also known as your CPF Retirement Account. You can only create this account when you reach your 55th birthday. Once you're 55 years old, the CPF Board will then work to transfer your savings from your Special Account (SA) and Ordinary Account (OA) to your CPF Retirement Account. This will form your retirement sum.
Your money will continue to remain in your Retirement Account and earn interest until you withdraw them for CPF LIFE. The CPF LIFE is when you choose to start your monthly pay-outs. These monthly pay-outs can take place between the ages of 65 and 70. The CPF LIFE (Lifelong Income For the Elderly) will dispense these monthly pay-outs until the time of your death.
The amount you receive each month will depend on how much you accumulate in your Retirement Account from the time you join CPF LIFE. This is at the age of 65 and upwards.
For the CPF members who are born in 1958 or after, they have the option to withdraw a lump sum of up to 20% of the savings in their RA at their pay-out eligibility age. This includes the first $5,000 they can withdraw at the age of 55.
So, How Much Can I Withdraw from My CPF at 55?
You can still make a withdrawal from your CPF once you hit 55. If you want to, the rules for withdrawal are as follows:
You may withdraw $5,000 or from your OR and SA savings above the full retirement sum or whichever is higher
Any RA savings which are above the basic retirement sum that comes with sufficient property pledge.
How Do I Make a Withdrawal?
There are three ways in which members of the Singapore CPF can make their withdrawals:
By Mail – Members download and fill up FORM RWD-55 Application for CPF Withdrawal for Members 55 and Above and mail it to the Central Provident Fund. If you are residing overseas, you would need to enclose a copy of your bank statement or passbook. It should be certified true copy from an official Singapore Overseas Mission. For this, you will need the official stamp and seal.
Via PayNow Bank Account – This payment option links to your NRIC and it became available on the 26th of March 2018. You would need to submit an online application using your SingPass via My Requests, and this option is only applicable if you have linked your bank account to your Singapore NRIC under PayNow.
Interbank GIRO Transfer to Your Singapore Bank Account – You would need to submit an online application using your SingPass via My Requests, and requests for payments can only be made to your POSB, DBS, OCBC or UOB account or any existing bank account in the Central Provident Fund Board's records. If you are based overseas, supporting documents which are a witness or certified true copies by an official Singapore Overseas Mission with official stamp or seal affixed must be submitted along with your application.
In Conclusion
The Singapore CPF schemes available to its citizens and Permanent Resident holders have one aim, which is to provide its members with a greater amount of retirement income. Because the objective of the CPF is to provide its members with lifelong retirement needs, we can say that the less you withdraw at the age of 55 the better.