Project We Care: Adopt-A-Family Befriending Sessions
At 3E Accounting, we value in contributing back to the society as a business leader and believe that every small actions we enacted counts.
Giving back does not only limit to making sizeable donations but also in every other way to support the less fortunate in our society, from providing emotional support to offering advice based on personal expertise or even voicing out on social media and public media etc. There are many ways where we, as an individual in this society, could help those in need.
Our 3E team is always on the lookout for various opportunities to help those underprivileged in all ways we can. One of which would be "Adopt-A-Family" initiative where 3E is very honored to be part of – partnering with a family to assist them with meeting their social needs and attempt to improve their social well-being.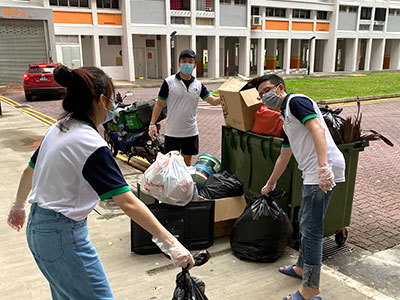 Our Participation
Through this programme, we have gained a lot through our meaning interation with the partnering family. We have fostered in-depth bond and made new friends as we understand more of the partnering family situation and assist them in various ways from providing the partnering family with emotional care and support to assisting them with every day cleaning and even offering them useful tips to conduct householde chores.
It is through these meaningful initiatives, it made us realise that we are rather fortunate and there are a lot we could do to help those less privileged.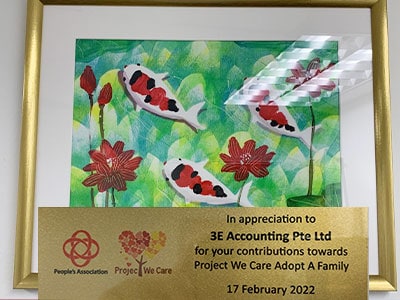 3E Accounting is Willing to Do More
For 3E, CSR is not a once done and over event or practice. Small actions can cause an impact if we are to able to continue with our support and giving back to the society.
We are always dedicated to support the community with our ongoing CSR efforts and will take the opportunity to participate in more whenever we can.