This post is also available in:

简体中文 (Chinese (Simplified))
3E Accounting Singapore Digital Journey In Support Of The Launch Of Accountancy Industry Digital Plan And The SME Go Digital And Start Digital Initiatives
3E Accounting Singapore Digital Journey supports the launch of Accountancy Industry Digital Plan and the SME Go Digital and Start Digital initiatives. At 3E Accounting, we make it our mission to offer the Three Es: Efficiency, Effectiveness and Economy, all part of our One-Stop Solution for our clients. Our Vision is to become the World's Leading Corporate Service Provider.
When 3E Accounting was established in 2011, technology was introduced as a means to help improve and maximise employee productivity.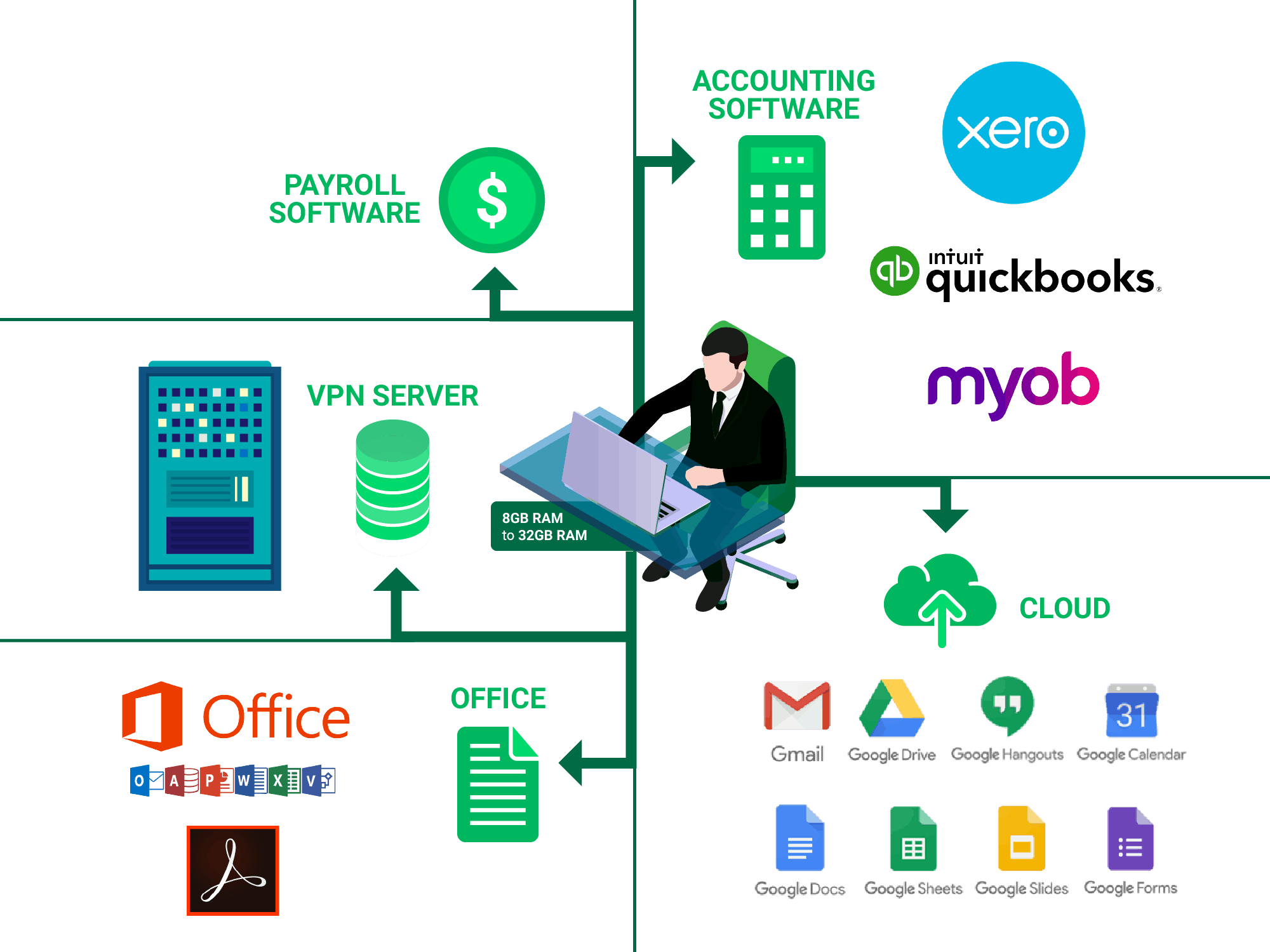 The first step in our digitalisation journey is to put the necessary infrastructure in place. At 3E Accounting, every employee is issued a laptop. It may seem simple and intuitive. Backed by cloud-based solutions and VPN servers, this empowers employees with the choice and flexibility to work anywhere at anytime, with full access to their email, documents management, calendar scheduling, because its all on cloud (unlimited storage). They are able to access everything in cloud. Therefore, this makes sharing of documents and transferring of files possible, even at home !
By investing in technology, the firm was able to accommodate our employees' flexible working arrangement requests, and successfully attracting talented staff who sought an Employer of Choice that offered work life balance. This initiative allows 3E Accounting to differentiate ourselves from others in the industry, where working 24/7 was often the norm. 3E Accounting has embarked on its digital transformation journey towards greater innovation and technology adoption since then.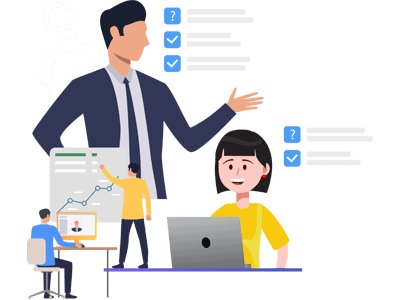 In 2014, 3E Accounting formed our own in-house digital and IT department to meet 3E Accounting ever growing digital needs through customised software.
Digitalisation has helped to increase staff productivity. Although the work volume has increased, we are able to increase the productivity of our work with the same staff strength. Thereby allowing the company to achieve better staff retention, attract talent, and offer Flexible Work Arrangements to our employees.
As 3E Accounting expands, our firm continued to invest more time and effort to refine and improve the technologies used. We are able to foster innovation and build digital capabilities with investment in cloud-based software development as productivity enablers for employees to be mobile and work from anywhere. We are transforming through technology.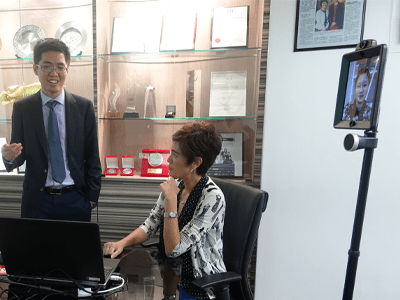 3E Accounting Pte Ltd, a leading Singapore based service provider, takes business communication and collaboration among offices scattered worldwide, to the next level by adopting tele-presence robots by Double Robotics in its office setting. Following the legacy of introducing new and innovative ideas, 3E Accounting Pte Ltd, yet again takes the lead by becoming the 1st Accounting Firm to Implement the Revolutionary Double Robotics Technology. The Double Robotics was first brought in on April after Mr Lawrence Chai, the director of 3E Accounting learned that an accounting firm in Australia had invested in the technology to improve work-life balance for its employees.
Senior Minister of State, Mrs Josephine Teo Paid a Visit to 3E Accounting, and during the visit, Mrs Teo had more knowledge on the use of technologies in our office which has contributed in our work productivity improvement – Double Robotics. Adapting to the emerging robotics technology in 3E Accounting's work-setting is to focus on providing our staff with a flexible working environment. In addition, this technology also allows our valuable workers to contribute and communicate with other team members by surpassing the geographical barriers.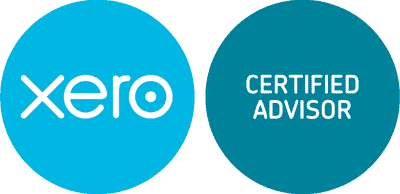 At 3E Accounting, we take pride in being a part of Xero's worldwide partner network. Being a long-standing partner and qualified reseller, we provide you with full Xero accounting solutions in Singapore. From helping you switch to Xero to providing you with live tutorials and webinars to learn more about this software to ongoing support, we offer you end to end services. At Xero Cloud Accounting Software in Singapore, we are listed as Xero Certified Advisor.
If you've decided to invest in QuickBooks Online, get in touch with 3E Accounting. We are a trusted QuickBooks Online ProAdvisors in Singapore. We can provide you easy access to QuickBooks services and ensure that it runs smoothly on all your devices. At QuickBooks Online Services in Singapore, we are listed as QuickBooks ProAdvisors.
3E Accounting Singapore was privileged to collaborate with Singapore Institute of Technology (SIT) students on Developing Web Application As Part Of Integrative Team Project in July 2018. This will allow the conversion of trial balance to accounting report automatically.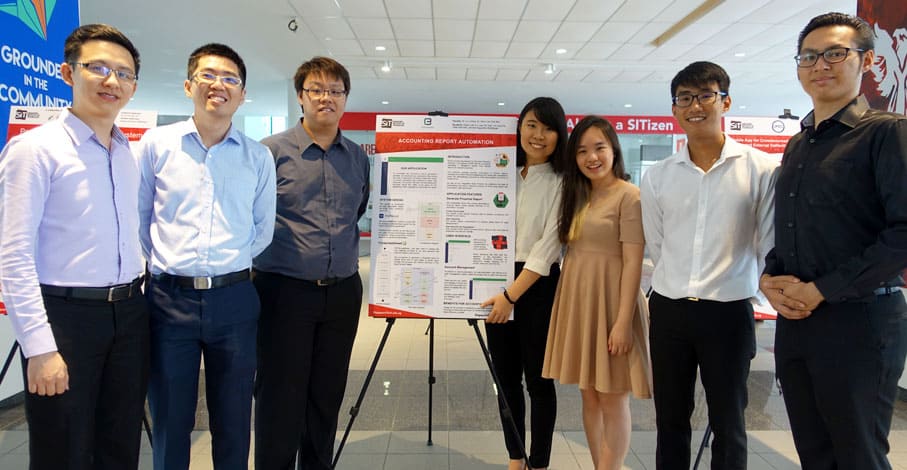 3E Accounting formed its first Digital Research and Development (DR&D) team led by founder, Lawrence Chai to spearhead development in the new growth areas in robotic business automation (RPA), Machine Learning and Artificial Intelligence (AI). 3E Accounting invests in various Digital Projects & Technologies. Set up in response to the Government's call to champion Smart Nation initiatives, the DR&D team is formulating a Digital Master Plan to map out the digital transformation of the business.