Identifying Top Venture Capital Firms and Angel Investors in Singapore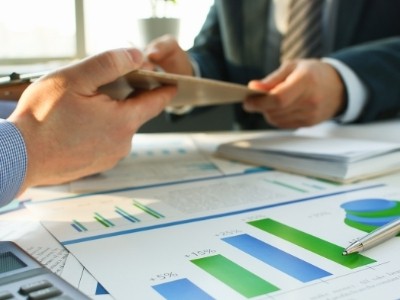 Singapore is a go-to place if you're an early-phase startup and considering venture capital. Accordingly, the flourishing start-up network includes robust foundations, cash subsidies, fiscal incentives, and loan schemes. The successful start-up in Singapore is mainly due to wealthy people, companies, organizations, and corporate investors.
Aside from the private funding sources, the government of Singapore actively encourages startups by:
running several investment programs
providing co-investment schemes
allocating resources for venture capital via support of the Economic Development Board's investment and two autonomous capital funds
These capital funds are Temasek Holdings and the Government Investment Corporation of Singapore.
Also, venture capital firms, investment corporations, angel investors, banks, or financial institutes are the other financing sources businessmen can look for.
Here are the lists of best venture capital firms and angel investors in Singapore:
B Capital Group
It is a venture capital firm and noticeable angel investor, founded in 2015 by the co-founder of Facebook Eduardo Saverin and Raj Ganguly, of former Bain Capital. In fact, it focuses on technology transforming large industries: consumer enablement, healthcare tech, fintech and insurtech, and bio IT.
B Capital prefers to invest in transformative technology startups through their early growth phase that usually occurs in Series B or Series C rounds, during which a firm is prepared for prompt growth.
It targets to invest $10 million to $50 million in every portfolio business, incorporating funds for future growth.
Besides, it has 29 portfolio companies providing 693 jobs.
Some of its investments are armory, Atomwise, Bounce, Bright.md, etc.
Golden Gate Ventures
It was founded in 2011 by Silicon Valley entrepreneurs & investors. It is an early-stage venture capital firm.
Furthermore, the firm invests in internet and mobile start-ups over many sectors, involving marketplaces, e-commerce, payments, mobile applications, and SaaS platforms.
It has over 30 investments covering more than 7 countries to date offering more than 500 employment in the portfolio.
Some of the investments are Carousell, 99.co, Carro, Omise, etc.
Jungle Ventures
Jungle Ventures was founded in 2012 by Amit Anand and Anurag Srivastava. That is also one of the earliest Venture capital firms to aim in Southeast Asia.
It invests in different sectors such as retail, financial services, travel, media, software, and hospitality. Moreover, it assists to make tech category leaders from Asia.
Some of its investments are ZipDial, Pomelo, iflix, RedDoorz, etc
500 Startups
500 Startups was founded in 2010 by Dave McClure and Christine Tsai. Hence, it is the most active global venture capital firm across 5 continents.
It uplifts people and economies around the world via entrepreneurship. Of course, it has backed more than 2400 companies or over 5000 entrepreneurs covering more than 75 countries.
Udemy, Grab, Intercom, Talkdesk, Credit Karma, Twilio, Goldbelly, Olist, Canva, etc are the notable companies funded by 500 startups.
Singtel Innov8
It is a corporate venture capital firm founded in 2010 by Edgar Hardless.
Further, it emphasizes investing in technologies that can lead to significant revolutions in the following:
network capabilities
next-generation gadgets
electronic services
enablers to enhance the customer experience
Some of its portfolios are Lyte, Datahunter, Kredivo, Aicure, CXA Group, etc.
Sequoia Capital
It was founded on November 1, 1972, by Don Valentine. It is an early and late-stage venture capital firm.
Even, the firm focuses to invest in all areas concerned with energy, enterprise, financial, healthcare, mobile, and internet startups.
Some of its funding companies are Apple, Airbnb, Bird, Google, HubSpot, Instagram, NVIDIA, PayPal, etc. employing 500-1000 individuals.
Monk's Hill Ventures
It was founded in 2014 by Kuo-Yi Lim and Peng T. Ong. It is an early-stage venture capital firm.
It has invested in more than 20 rapidly growing startups. At the moment, it commonly invests in Southeast Asia's most determined tech founders at Series A, logistics/supply chain, education, transportation, and software.
Additionally, some of its investments are Ninjavan, ZipMatch, Horangi, Saleswhale, GLINTS, etc.


Conclusion
These are the best venture capital firms and angel investors in Singapore that assist you with successful start-ups. Thus, you will need pre-lending assessment services to lead your startups excellently. 3E Accounting Singapore offers Business Advisory Services. Our team has robust relationships with lots of existing funding institutes and therefore, will help your start-ups to flourish quickly.