Endless Possibilities With Xero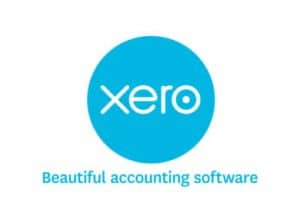 From the time Xero accounting software was introduced in the market, it has gained a reputation as the easiest to use accounting system around. Using this cloud based software allows you to log on securely from any computer as long as it has internet connection from anywhere in the world. It also greatly eliminates the need to purchase expensive accounting packages and upgrades and you no longer need to worry about system crashes.
If you are running your business using traditional accounting software, the data in the system is not up to date and neither is the software, while it is expensive, difficult and time consuming to upgrade the software. Also, traditional software only works on one computer and data bounces from place to place and it is neither secure or reliable. Other disadvantages of using an outdated system is that only one person has user access and key people can't access financial and customer details. It is also very costly and complicated to keep backups.
By resorting to Xero software, business owners can stay connected to their data and their accountants from anywhere and the software can integrate with a whole ecosystem of add-ons. It's also scalable, cost effective and easy to use, while there is no need to install and run applications over a desktop computer. Instead, you pay for the software by monthly subscription. Among the popular features of using Xero software are fast bank reconciliation, whereby Xero can connect you to your bank account effortlessly and securely. This way you can be sure your accounts are kept up to date. Also, your payments will be much faster as this software can create personalised online invoices making it possible for your customers to quickly and easily pay using a link.
Do almost anything with Xero
You can attach files to almost anything from invoices to bills and transactions to have everything you and your customers need – right at their fingertips. You can go beyond traditional printed invoices and start using online invoices. Rather than send your customers a printed document, you can send them an online invoice.The faster the process, the faster you get paid. By resorting to Xero, your business will be able to trade in multi-currencies. The system updates foreign exchange rates every hour. You will also be able to better manage your cash-flow by scheduling all your payments, while Xero integrates with over 450 business applications to ensure you are working efficiently with all of the information you need to run your business.
Smart software should be easy to use and also work behind the scenes to help you save time. Let Xero perform those tedious, repetitive tasks that take you away from doing the things that can add more value to your business. With Xero accounting software, the possibilities are endless. You can oversee your business from anywhere in the world. When data is fluid and accessible, the possibilities are endless – Xero works with the market leaders to bring you multiple add-ons designed to increase efficiency and accuracy. Whether you're just setting up your business, or already using multiple systems, Xero help you. Accurate bookkeeping is essential for any business seeking profitable, long-term futures and to achieve this, switching to Xero is a sure bet.