The Procedure for applying for an Employment Pass in Singapore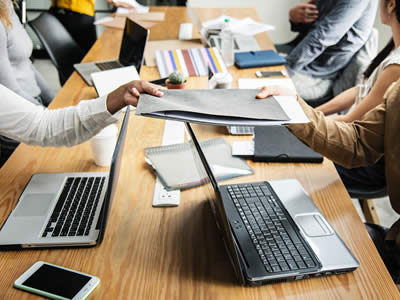 An Employment Pass allows foreigners to stay and work in Singapore. This pass to be is issued by Singapore Ministry of Manpower ("MOM") to foreign professionals with job offer in Singapore.
Minimum Criteria for a Singapore Employment Pass
An individual must fulfill the following requirements to be eligible to apply for an employment pass in Singapore:
Earn at least $3,600 per month (for young fresh graduates). Mature candidate with more experience may need to command higher salaries to qualify.
Work in a specialized job or hold significant role in an organization.
Possess acceptable qualification, usually a degree from a reputable university, professional qualifications or specialist skill.

The above are general requirements that may vary from time to time. Each application will be assessed holistically by MOM on a case-to-case basis, and the outcome is solely subject to the discretion of MOM.
How long is an Employment Pass in Singapore Valid?
It is usually valid for 1 to 2 years. During this time, the pass holder can work and move freely in and out of Singapore. In addition, pass holder who earning monthly salary of $6,000 and above can apply for dependent pass for spouse and child(ren) to stay in Singapore.

How Can You Apply for the Singapore Employment Pass
You have two ways of applying. One is doing it yourself, while another is taking help from a licensed employment pass agency.
Should you or the employing company do not have the capacity to process Employment Pass, an EA agency can thus provide the necessary assistance.
An agency will help you get your Singapore Employment Pass in the shortest time possible. They will take you through the entire process with you only having to state your requirements. Believe us- the procedure is lengthy, and there is going to be a lot of hassle. It will save your time and effort when engaging services from an agency.
However, if you wish to apply it on your own, you will need to register online and acquire an EPOL account which registered successfully under the employing company with MOM.
Documents Needed to Apply for a Singapore Employment Pass
You will need to prepare the following documents for applying:
Resume with relevant educational certificates
References from previous employers (If any)
A copy of passport
Business profile of the employer company
Can You Apply for Permanent Residence with an Employment Pass?
Yes, you can apply for the permanent residence ("PR") if you hold the employment pass and become 2 years of tax resident in Singapore. In addition to individual merits, PR application will be evaluated based on various factors as well as internal guidelines implemented by Singapore Government.
What to do if MOM Rejects Your Employment Pass?
If EP application is approved, MOM will issue In-Principle Approval (IPA) letter to employee and employing company to state the necessary formalities to be done for issuance of EP.
For unsuccessful application, you will receive a notification letter stating the reason of rejection from MOM, and maximum 2 appeals can be submitted to MOM within 3 months from the date of rejection.
Having an employment pass rejected even with a good job offer has something to do with the wrong documentation for most of the time. So, the next thing you need to do is go through the reasons why you didn't get the pass and work accordingly.
Looking forward to applying for employment pass in Singapore? You can contact us, we are the top employment agency in Singapore. We have expertise in the processing of Singapore Employment Pass, and are able to guide you through the necessary formalities so as to enhance your chances in getting EP approval.