Here Are Top Skills for a Successful Sales Team
The sales team plays a significant role in the growth of the organization. They are indulged in increasing revenue and have a strong influence on product reputation, durable client relations as well as withholding the customers. Therefore, it's important to have a competent sales force in the organization.
Here are the topmost skills that each sales representative must possess to shine in their arenas and outpace the competition.
Soft skills
Soft skills convey the individual's aptitude in doing common jobs and communicating with different people. Often, these are informal and studied during an individual life span.
Relationship-building and Time Management
Skills like positive communication, the formation of durable relationships, and mutual networking are common to all sales teams. It implicates faith, empathy, and an honest will to assist people. Additionally, it allows for making the best decision and tasks are easily accomplished.
Time is important for you and your clients. Optimizing time enhances output and cost-effectiveness. Sales team coupled with this skill and software and technical tools delivers high performance for any business.
Critical Thinking and Research
Clients and business teams may experience multiple challenges during their work hours. Skills such as critical thinking and research aids in the investigation of information and examining contrasting data. This will prevent the probable risk.
The information regarding customers, markets, and other businesses influence a sales team's decision-making capabilities. You can lead your research through competitive analysis tools, customer relationship management, social media, and competitor websites.
Hard skills
These are formal talents gained from universities, workstations, conferences, training, and mentorships.
Product Knowledge and Knowledge of Business Software
Broad product knowledge is a precondition to the sales team for high sales performance. It creates an effectual pitch, connects to customer needs and builds trust amongst your clients.
Robust knowledge of business software makes more profit by making the sales simpler. The sales team should be adept in using platforms, software, and other technologies to carry out tasks and communicate effectively.
Active Listening, Engagement With Clients and Conflict Management
Listening is the best way to appreciate and understand clients. You can offer solutions efficiently for customer problems.
Building customer relationships is the standard trait for the sales team. There are different practices like research methods and sales call techniques that help garner crucial information about clients while creating durable bonds with them.
There are many chances for complaints, clashes, and denials in sales. The sales team should be prepared for any objections and should learn to handle and manage protests and conflicts proactively.
Business Communication, Demos and Presentations
The sales team must be able to articulate a concept during the sales conversation. Therefore, the sales workforce must learn both verbal and written communication. This skill helps your team to connect clients more effectively and build a positive impression of your brand.
Outstanding presentation skills are crucial in the sales market. It confers the subject's excellence and creates faith in your brand. Leading a persuasive demo is also a prerequisite skill to the sales team.
Role-critical skills
These are tough skills dedicated to an explicit task.
Prospecting
Basically, during this stage, the sales process begins. Basically, your team would reach out to your clients' networks, focusing on those fascinated by your brand. Being perspective is a fundamental and critical skill that sales teams must possess when looking for target customers.
Negotiation Agreement and Policy Comprehension
Negotiation is an art that every sales team should learn. It creates an atmosphere to establish mutual expectancies and profits between your corporation and your prospect.
Policies govern the standard, mission, and vision of the company. Therefore, the sales team should be expansively aware of the policy concerns of the organization.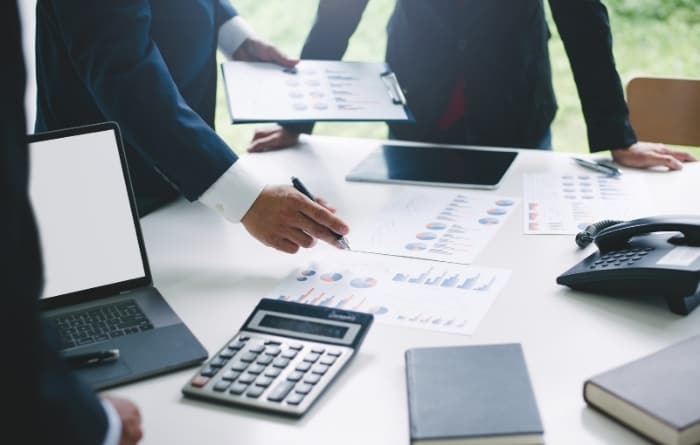 Conclusion
These skills help all sales teams to climb the ladder of success, and 3E Accounting offers the best advice on harnessing sales teams' skills. We offer you a wide range of public services like social media management, PR integration, and media relations. Let us support you to gain more exposure through Public Relations Services we deliver.