This post is also available in:

简体中文 (Chinese (Simplified))
Guide to Starting an Online Ecommerce Business in Singapore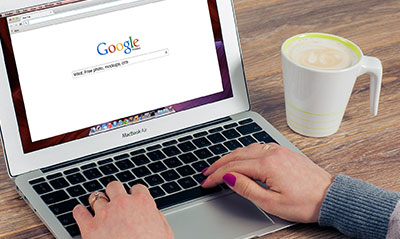 In this guide, we will outline the step by step process how to start a business in Singapore that can help you to launch a new online business in eCommerce within Singapore. Disclaimer: It should be noted that this it is not a comprehensive compilation of all the relevant information on the topic and it's not professional advice. It's simply an overview of steps that are involved in commencing a new eCommerce business in Singapore.
Ecommerce is one of fastest growing segments in many global markets. Starting online business can be very rewarding but one needs to understand that it involves much more than simply setting up website and making sales. Proper planning, significant time investment, creativity and some initial capital are required to start an eCommerce business.
Step 1: Doing research, analysis and planning:
The first step in setting up an online business is thinking of viable business ideas that cater to the needs of the marketplace. You might have a niche or a broad potential audience, but there should be some specific need for you to fulfill with your business. However, between the idea in one's head and actually starting the business, there has to be intense thinking and planning that will ultimately help you determine the success or the failure of your business. Doing proper research on the market, proper analysis and proper planning can be vital in determining the potential of your idea. It's important that you assess the viability of your idea before diving by incorporating the business and spending hard earned money on it. Proper research, analysis and planning should provide you information that you need for either going ahead with the idea, fine tuning it, sending it back to the drawing board or simply trashing it.
Once you've done the research and analysis, the next step is coming with a realistic work plan for your ecommerce business. Your plan should address following issues:
The first thing is to decide what you are selling. Outline key features and the benefits of the services or products that you wish to sell.
After that. you should identify your potential customers and how you can reach them. You should hatch a strategy for sales and marketing.
Next is deciding the products or features that present the best value proposition and that you can initially deliver with limited resources. You should try to identify the minimum set of capabilities or features that will allow you to grab your first customers. You should make these capabilities or features your Number One service or product. Later, once you have a good revenue stream, you can add more services or products. Always remember "the perfect can be enemy of the good," so don't strive for perfection.
You should next conduct an analysis of cash flows and identify the startup costs, the operating costs, the revenues and the profits. In doing so, you should be conservative and avoid being overly optimistic about the prospects of your business. You should make sure that you identify the worst case scenario and that you are able to cope with it. In particular, you should plan the cash flows in such a way that you can go through the worst case scenario for some time.
After that, you should figure out how the product or service you are offering might fare against the existing offerings. Spend time in analyzing your competition. Get some sense about how you can price your services or products, how you can target the right customers and how you can make your business stand out, particularly in crowded marketplaces.
Decide when you will start assembling the business plan and when you will start answering the questions mentioned above. You will see many opportunities to fine-tune the original concept, to avoid the problems that could turn into disasters and to ultimately increase the chances of your business' success.
Step 2: Educating yourself on starting an online business in Singapore:
You should understand the regulatory framework for the business idea you have. You might have to comply with the laws that might increase costs. Alternatively, you might be able to obtain the grants or tax benefits that can help the funding situation. If you are well-informed, you will be able to plan ahead in a better way and you will be able to minimize business risks.
Step 3: Incorporate your business:
You have to incorporate your business before executing your plan and starting operations. You should remember that the business structure that you choose will determine the exposure you will have to liabilities and taxes, as well as the ease of raising capital and running the business.
In Singapore, many entrepreneurs prefer incorporating as a private limited company, because of many advantages this structure has. These advantages include: limited liability, status of legal entity, credible image, tax incentives and perpetual succession. Furthermore, a private limited company can be registered in Singapore quickly and easily. It involves only a couple of procedures that in most cases can be completed in 24 hours.
Step 4: Establishing necessary infrastructure:
You might need supporting infrastructure, depending on the service or product that you plan on selling. The infrastructure includes everything you will need for making a sale and for delivering your service or product to online customers. It should include the facilities, IT systems, staff and different business processes for supporting functional areas of the business. You should be capable of running the operations efficiently if you choose the correct infrastructure that matches your business strategy. The following list isn't comprehensive but it's a great starting point to get you thinking about various elements of the business infrastructure.
Website development and design:

The first thing to do is to register a domain name. In simple words, the domain name you have will become your identity in the online world. The domain name gives the website a unique web address. The domain name should be one that can be easily recalled and one that is easy to pronounce and spell. Consumers should be able to associate your business with particular services and products.
The second step in having your own website is to dig up a hosting service provider for the website. You should choose the host that provides quality and prompt customer support, generous bandwidth and disk space, an uptime guarantee, high levels of internet security, support for multiple platforms, and a reasonable fee for hosting. One fantastic option is Amazing Web Hosting Services.
Logo Design. Modern businesses need logos and other website graphics, like images and headers, in order to attract visitors. Graphic designing has one main purpose, which is to enhance the images and words with creative ideas that will produce great visual presentations.
Designing and developing your website: Like any other site, ecommerce sites also need to build traffic and then to transform the visitors into customers. However, the ecommerce websites also have to address some other important issues, like shopping carts, product catalogs, payment processing, checkout process, security, etc. A very important decision that you will make in your ecommerce business is selecting the right e-commerce platform. A number of cost effective options are available.

Website Marketing and Advertising:

The marketing of a website is a process by which you will attract the visitors to your ecommerce site. Often, business owners go for online advertising for quickly vacuuming in potential customers. However, a big problem with marketing just based on advertising is that the ads don't have much benefit in the long term. Creating valuable content that is related to your service or product is a more permanent approach to marketing. You will earn your visitors' trust by offering good content. You will be able to build up your network of followers who will help in spreading you content and creating brand awareness. It will add to your reputation as well as your online visibility. Content that you create will be permanent. You will get more traffic to content published on your site from the many different search engines like Google, and for longer periods of time.

IT infrastructure for Operations and Customer Support:

It's important that you have a good website that has a high rank in Google and allows customers to place orders easily. You should also have an efficient IT system for processing orders and for customer support. The sophistication level of such systems depends on anticipated needs you have. You should invest in the system in which you can start small and scale up easily as the business grows. A number of options exist: you can (i) build as well as host a system on your own (ii) outsource development and after that manage the system, or (iii) use a hosted software-as-service platform that is turn-key and is managed externally. You can also explore investing in email management solutions and robust customers' relationship management.

Service/Product Fulfillment:

Once a consumer places an order, you will need to deliver the service/product to the customer. To do this, you will need space, staff and potentially some inventory stock. You should make sure that you can deliver the services/products that you are advertising on the site. Remember that nothing kills a business faster than the inability to deliver a sold product/service.
When your ecommerce business is puny, you might choose to have home office. The Home Office Scheme of Singapore is worth mentioning. Under Home Office Scheme, tenants, owners, or the persons who are authorized to live in the private or Housing Development Board (HBD) property can conduct businesses on a small scale within your home, but only if your business activities don't fall under the forbidden list of the scheme. Not that premises should be primarily used for residential purposes, with only a portion of the premises being used as office space. For setting up a home office in Singapore, one needs to register with the Housing and Development Board or the Urban Redevelopment Authority and comply with terms and conditions of this scheme. Remember that qualifying for the Home Office Scheme, requires you to be a registered business with the Singapore Registrar of Companies.

Finance and Bookkeeping:

You should plan your business finances carefully. It not unlikely that investments worth several thousand dollars will be required for launching an ecommerce business. Starting online an business isn't simply setting up a website but it rather involves investing in the startup costs, advertising, marketing, inventory, technology, office rental, staffing, etc. There will be numerous ongoing operational costs. Your ability for planning and managing the cash flows will be critical if you want to stay in business.
There are three ways in which one can manage finance and bookkeeping administration activities (i) in-house, (ii) through outsourcing a partner, (iii) through the hybrid of these two. In case the ecommerce platform you have is integrated tightly to the accounting system, the bookkeeping functions might be very simplified. In case separate systems are used for website, management of orders and accounting, you might need more help with data entry in order to make sure that information is entered and managed properly in the systems.
Facts and Figures about Ecommerce Industry of Singapore:
The following are some very useful statistics about the nature and size of the ecommerce landscape within Singapore:
sg is an online shopping mall that lists online Singaporean merchants in the shopping directory. According to reports, the mall has more than 4,000 listed online businesses based in Singapore. These include coupon-deal websites, blog shops, education portals, escort services and grocery stores.
LiveJournal, the first social media and blogging platform in the world, reported in 2011 that they had 1.2 million users occupying Singapore and more than 50,000 blog shops generating north of $72 million worth of transactions.
Blogshops are a very popular trend in Singapore. They are considered as the preferred channel for entrepreneurs to start business ventures. A blog that sells offerings is called a blogshop. Reasons for the popularity of blogshops include (i) they're very easy to set up, (ii) the cost of setting up a blog is very low and in many cases it's even free. The customer who do shopping at the blogshops usually make the payment using funds transfer via ATM, PayPal or funds transfer via Internet banking.
It is estimated by LiveJournal that only 1 out of 10 blogshops in Singapore earn above $$2,000 per month. And 80% earn S$500 per month or less than S$500 per month.
In 2011 LiveJournal conducted a survey that showed that on average, blogshops in Singapore conduct 8 transactions per month. And items worth approximately S$8million are sold by blogshops on LiveJournal every month.
Statistics from the Asia Pacific Digital Marketing Year Book 2009 confirm that 80 percent of people in Singapore have done online shopping and they are amongst the highest spenders online in all of Asia.
According to a survey by MasterCard in the year 2011, about two in three Singaporeans access the Internet for shopping online.
A Nielsen survey in the year 2011 showed that out of 85 percent of people living in Singapore who visited the social media sites, 69 percent used them for connecting and engaging with different companies and brands.
According to a Singapore ecommerce survey of 2010 by the Singapore Ecommerce Alliance, most SMEs consider the overall level of ecommerce in Singapore to be pretty good and understand the importance of conducting ecommerce in the marketplace. Above 50% of the SMEs who were surveyed said that ecommerce generates 10 percent of the total revenue they sop up. About 53 percent of businesses that were surveyed were using the .sg domain names. Mostly, SMEs are sensitive to price when it comes to making and enhancing their websites. Classifieds, emails and search engines were top channels for online marketing. About 60 percent of businesses that participated in the survey spent below S$5,000 per year in advertising online. Less than 20 percent of participants use some B2B platform like buysingapore or alibaba.
In the year 2011, It was claimed by the Asian Exporters Index that exporters based in Singapore registered the 2nd largest sales among the Southeast Asian countries. Singapore was only second to Thailand. Mostly, the items available from Singapore exporters are sold on eBay's websites in Germany, Australia, UK and America. The fastest growing rate of purchases emanated from Brazil. The main items that Singapore exporters deal in are gems, watches, jewelry, clothing & accessories, toys, computers and business items for office and industrial use.
A news report from 2011 stated that consumers in Singapore spent S$1.1 billion in 2010 on online shopping. Out of that, S$420 million were spent on the local online websites. It accounted for 38 percent of the total amount of online purchases. It was found that shopping on the Singapore based websites was more convenient because of easy Internet banking transfers compared to shopping from overseas websites that raise concerns like exchange rates. It was also found that domestic websites cater to the preferences and tastes of the people of Singapore in a better way, as you might expect.
The Global Consumer Survey of 2011 from MEF unveiled that 84 percent of people of Singapore (those included in survey) had used the phone devices for either doing research or buying something online. And 40 percent of products that were purchased through mobile phones were digital products. 15 percent of the consumers bought some electronic products through their mobile phones.
What Sells Online in Singapore:
Common things sold by e-retailers in Singapore include:
Office supplies
Computer software and hardware
Consumer electronics (scanners, cameras, wireless devices, printers, etc.)
Books
Music
Games and toys
Fashion and Apparel accessories
Beauty and Health products
According to the Asian Exporters Index that was released in 2011 by eBay, the eBay sellers of Singapore unload a large number of watches to global markets. The top categories after watches are gems and jewelry, clothing and accessories, computers, toys and business items (industrial and office).
The items that are sold most commonly on the blogshops of Singapore are clothing and accessories. Health supplements, cosmetics and adult toys are also very popular categories of products among the online shoppers and sellers of Singapore.
Success Factors for Ecommerce Business in Singapore:
What follows are the critical factors for success for any eCommerce business, both globally and in Singapore:
Niche products: Specialty or niche items stand out on the Internet. Such items include international products that aren't available readily in local markets, products that cater to specific communities or certain hobbyists; or products that are unique to regional markets.
Flexible methods of payment: Most online shoppers look for flexible methods of payment instead of credit card or PayPal only payment mechanisms. In Singapore most convenient method of making the online payments is Internet Bank transfer and it's the method of payment commonly accepted by majority of Singapore blogshops. In 2011, a Global Consumer Survey by MEF also confirmed that the mobile banking is quite common in Singapore. It was claimed by one fifth of the respondents who were surveyed that they pay their bills online.
Inventory Control: You should not have too much inventory and nor should you have too little inventory. Having too much inventory can lock up capital and having too little inventory can result in delayed shipments. In Singapore, most blogshops gain popularity via word of mouth so getting good feedback from customers is critical. Therefore, you should make sure that you can scale up inventory according to requirements.
Secure electronic transactions: If you have the TrustSg mark on that ecommerce website of yours, it will help you build the confidence of customers to make ecommerce transactions, especially in the areas of security and privacy. What is communicated by the TrustSg mark is that you're a trustworthy ecommerce operator. This mark signifies that you're compliant with the stringent code of conduct of Singapore for the online businesses. This code covers areas of privacy, disclosure, security, best practices in business, etc.
Reliable and quick logistics services: A spokesperson for eBay told everyone who would listen that Singapore sellers who are on eBay are regarded highly for hawking great quality products at excellent values. Offering reliable and quick logistics service is viewed positively by overseas customers. SingPost and eBay recently announced launch of ePac, the new shipping service for Singapore sellers on eBay. This service offers better international tracking along with fast delivery times from Singapore to the U.S — within 6 to 8 working days for lightweight goods that tip the scales at less than two kilograms. An affordable and reliable delivery solution will help you in making more sales and winning the confidence of your customers.
Licensing Requirements for the E-Retailers:
Internet content is regarded as broadcast media in Singapore for regulatory purposes and it falls under the Singapore Broadcasting Authority (SBA). Under the Singapore Broadcasting Authority Act, all broadcasting services that are licensable, including online computer services provided by ISPs (Internet service providers) and the ICPs (Internet content providers) have to be licensed. There are certain persons who are automatically considered to be licensed, that is "class licensees," and they don't need to make separate application for getting a license. This includes the owners of ecommerce websites. Further, ICPs must register with the SBA in case their websites promote religious or political causes or in case they are selling online newspapers.
Regulation of Internet Content:
E-merchants and all other class licensees are bound legally to comply with the Internet Code of Practice that prohibits broadcast of the materials considered objectionable on the grounds of public order, morality, public security, disagreement with government policies and counter to the public interest, or are materials that are otherwise prohibited under Singapore law. What about the ICPs that are not located in Singapore and therefore are providing contents from outside Singapore but can be accessed by users located in Singapore over the Internet? Does the class license scheme regulate such ICPs and are these ICPs bound by Internet Code of Practice? Well, the SBA doesn't claim to possess extra territorial jurisdiction over the content providers that aren't in Singapore. In other words, the Internet Code of Practice and class licensing scheme are limited to the local ICPs. If your servers aren't located inside Singapore, relax — SBA does not cover you.
Regulation of the Online Business Activities:
You may be subjected to rules and regulations that are currently applicable to the physical provision of services or goods, depending on the type of services or goods that you offer. The following are some examples:
Provider of online gambling services: There isn't any legislation extant that regulates or prohibits online gambling services in Singapore, but the providers of online gambling services might be regulated under the Common Gaming Houses Act and the Betting Act – these are the laws that regulates the gambling activities carried out in physical premises within Singapore. But as this legislation doesn't have any extraterritorial application, enforcing local legislation is difficult against foreign or offshore gaming website owners.
Provision of the online financial products or services: Online provision of financial products or services might be governed by the existing regulations that cover the providers of financial services. Additionally, if there is a public offering of securities via the web, it is subject to rules that are set out in the Companies Act. An IPO must also adhere to the Guideline on Securities Offerings made via the Internet.
E-retailing of the second hand goods: The E-merchants who are selling 2nd hand goods are covered by the Second Hand Dealers Act. This act mandates that all persons dealing in second hand goods should be licensed by the Deputy Commissioner of Police. The regulation is designed for prevention of the sale of stolen items.
Online promotional activities: The owner of a website might have to comply with provisions that are set out in the Common Gaming Housing Act and Public Entertainment Act, depending on the type of promotional activities that are conducted.
Web advertising: Web advertisement of different products like alcohol, medicines, financial products, porn and services must not breach statutory restrictions of the market or the advertisement regulations that might be applicable to a particular offering. Moreover, the online ads should comply with the Singapore Code of Advertising Practice and the advertising guidelines that are issued by the Singapore Broadcasting Authority. With regard to spamming, Singapore doesn't have any specific legislation, but spammers might be liable for severe prosecution under Computer Misuse Act. Additionally, as the operator of a website, you should be aware of the Consumer Protection Act, which prohibits misleading descriptions and prescribes specific requirements related to trade descriptions of goods.
Regulatory Framework for the Web Contracts:
You must exercise extreme caution as an e-retailer when making online promises or any implied contracts, because web contracts are bound by the Singapore Contract Law. The Electronic Transactions Act (ETA) is an important statute in this regard. It was enacted in the year 1998 to boost the confidence of consumers in ecommerce and to give web contracts legal recognition. There are 12 parts in this Act and they deal with: definitions, liability of the providers of network services, recognition of the electronic signatures and records, public keys infrastructure, electronic contracts and the government use of the electronic records and electronic signatures. ETA, in essence facilitates following:
Electronic communications through reliable electronic record
All aspects of ecommerce including writing and signature requirements
Electronic filming of documents with government agencies
Minimizing fraud and forgery in transactions of ecommerce
Establishing rules about electronic records integrity and authentication
Consumer Protection Legislation:
E-retailers should take cognizance of certain provisions that are outlined in specific statues that relate to protecting the rights of consumers. These include the following:
The Unfair Contract Terms Act that regulates the exclusion clauses and the clauses of limited liability in consumer- and standard-form contracts. It should be noted that UCTA doesn't apply to international contracts – where one of the contracting parties isn't based in Singapore.
The Sale of Goods Act governs the sale of goods within Singapore. According to this Act, if any contract is entered into for the sale of goods, there are certain implied terms that pertain to it. For example: The goods must be of a satisfactory quality. The goods that are sold on the basis of a description or a sample must correspond with the actual description or sample. In case the sold goods contravene the implied terms, then the buyer is entitled by this Act to reject them and to terminate the contract or to claim damages.
In case a website has some pre-contractual statements in it that affect the decision making process of a consumer, then the e-retailer will be held accountable under the Misrepresentation Act. Therefore, you should be familiar with this statute and understand the liabilities on yourself as an e-retailer.
Protection and Security of Digital Data:
The Computer Misuse Act: Protects computers, computer programs, and the data that is stored in computers from modification, interference and unauthorized access.
Protection and privacy of the personal information: Whenever web user makes an online purchase or accesses some website, records of his personal data, thoughts and preferences gets permanently stored online. As e-retailers might possess or have the access to confidential or personal information about the customers, they must make sure that a policy for information management exists in order to safeguard information from disclosure to unauthorized persons or non-governmental agencies. It can be in the form of access controls for employees, system audits, encryption technology and/or corporate firewalls.
Security for credit card payments: Perhaps the biggest obstacle faced by the e-commerce industry is the lack of security or the common perception that there isn't enough security for e-transactions, including the belief that the details of a credit card can be intercepted by non-governmental parties. In many cases, when such sensitive information is transmitted online, encryption technology is used to protect it. This technology encodes information before it gets released on the Internet. The chances of fraud are reduced by this because credit card details aren't made known to e-retailers and are kept within a secured encrypted environment. You, as an online vendor, should makes sure that you protect any transmitted data regarding credit cards.
Protection of Intellectual Property in the Cyberspace:
It is very easy to transfer information, pictures and data, and this has created a need for the protection of Intellectual Property Rights in cyberspace. In particular, the trademark and copyright laws are of great significance in the e-commerce industry.
Copyright:
In Singapore, copyrights are protected under the Copyright Act. It extends to the creative work (like computer programs, literary works, music, graphic comic books, paintings and plays) that is tangible (i.e. is recorded or is in a written form). The copyright is also extended to work that is transmitted via the Internet. An author in Singapore automatically enjoys the copyright protection immediately after creating and expressing his work in tangible form. One does not need to file for registration in order to get copyright protection. Copyrights might be licensed by owners to some other parties.
People other than owner of the work are prevented by the copyright protection to copy, reproduce, broadcast, publicly distribute or adapt the work. In Singapore, copyright infringement happens when the exclusive rights of a copyright owner are violated. For example, when someone distributes, copies, displays, or performs all or a part of the copyright work without the copyright owner's permission.
Copyright and the Internet:
The Copyright Act was amended in the year 1999 in order to improve the protection of copyrights in the digital environment. It was clarified by the amendments that the owners of copyrights enjoy protection against the making of transient and electronic copies of the work. Different online activities like browsing websites, or caching the websites for enabling better access to the users of web isn't considered infringement of copyright protection. These amendments also give details of the circumstances in which the intermediaries like providers of internet services are exempt from liabilities. Protection of foreign copyright works is also offered by Singapore. Singapore is signatory to major conventions like the Madrid Protocol, Berne Convention, Paris Convention, etc. Identifying the infringing party is the only difficulty when it comes to prosecuting copyright infringement over the Internet. Many efforts are being made for dealing with such issues. A very valuable tool that discusses the issue of what may constitute the copyright infringement over the Internet is the Copyright and Internet Info Sheet, published by Singapore's Intellectual Property Office.
Trademark:
A trademark is a symbol or name secured by legal registration that identifies the service or product of its owner and distinguishes it from other services or products of other companies. A registered trademark provides the owners with the right of excluding all other businesses from using a similar mark on related services or goods. In case a trademark is registered under the Singapore Trademark Act, it will only be effective in Singapore. In order to obtain trademark protection and rights in other countries, registering trademark in those countries or pursuing international registration of trademark via the Madrid Protocol is necessary. In case anyone copies or uses a similar trademark, it will infringe upon the registered trademark. Remember that suing for infringement of a registered trademark is possible only if trademark is registered.
Trademark and Internet:
Because of the global nature of the Internet, there's a lot of potential for the occurrence of trademark clashes. E-retailers should be careful about use of meta tags because there is the danger of infringement of trademarks with meta tags. These are the keywords that are embedded in the code of web-pages. The search engines use these keywords for indexing websites, which helps them provide relevant search results to match the inquiries made by web users. As these meta tags are not visible to users, some owners of websites might include famous trade names or trademarks, so that users will get fraudulently directed to their sites instead of to the genuine site that owns that trademark. In such scenarios, the owners of the original trademarks, under Singapore law, can take action against those who infringe upon the trademarks.
Another area that you should be careful about relates to domain names. Because a single entity can register multiple domain names, and because registration is on a first-come, first-serve basis, the odds of domain names for registered trademarks being reserved by cyber squatters do exist. These domain names are later sold by the squatters to the original owners of the trademark and even to their competition in some cases. Cyber squatters sometimes also misspell domain names in order to make them appear related to the trademark or original name. Therefore, it's important for e-retailers to register their trade names or trademarks as soon as possible and to make sure that they don't infringe upon the trademark of others.
The owners of e-commerce websites should be mindful of intellectual property rights that are owned by third parties. And they should make sure that they don't infringe upon these rights. In cyberspace, the challenge with IPR protection is the difficulty to identify an infringer, the difficulty to identify the location where infringement took place and the difficulty to identify where intellectual property rights can be enforced.
Law Governing the Jurisdictional Issues in Ecommerce:
A major challenge posed by e-commerce is the jurisdiction and the choice of the law in case of a dispute. Generally, a Singapore court has jurisdiction over the matter if (i) the defendant is served with a claim in Singapore, or (ii) the court permits the service upon a defendant outside Singapore. Moreover, if a court judgment is obtained in a country, it might be enforced against the defendant in another jurisdiction only in accordance with enforcement rules of that jurisdiction. The law's choice is concerned with the legal principles that would be applied for resolving the dispute. There isn't any blanket rule that, in event of any dispute, laws of the country that claims jurisdiction over the issue will be applied. In case a web contract doesn't specify any explicit choice of law, then it will be decided by a Singapore Court whether that law is applicable. The court will decide after taking into account the law that is connected most intimately to the contract.
Summary:
Singapore has limited resources, but it's a convenient and stable trading hub that is located at the center of Southeast Asia. Today, the country boasts of having the deepest levels of Internet penetration and the highest frequency of Internet access in the Southeast Asian region. Thus, it's a terrific market for entrepreneurs exploring the online opportunities.
Ecommerce presents great business opportunities to make a fortune. However, significant time, skill, money, political connections and energy are required to start and run a successful online business. In order to run successful eCommerce business, one must be willing to wear many hats and line many pockets. It isn't a small undertaking, and therefore you will need proper planning and preparations in order make it a success.