Dear Valued Customers,
2020 is finally coming to an end and we couldn't be happier with how 3E Accounting worked as a team with our clients to weather the challenges of this year together.
The year may be coming to an end, but we're still as busy as ever. Let's jump right in and see what's been happening at 3E Accounting since the last time we caught up with you.
Project We Care Business Dialogue 2020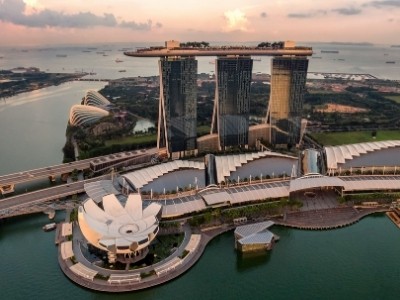 As a member of the business leaders' community, I had the opportunity recently to take part in the Project We Care Business Dialogue 2020. At the Dialogue, Minister for Trade and Industry Chan Chun Sing, Enterprise Singapore Deputy Chief Executive Officer Ted Tan and SkillsFuture Singapore Deputy Chief Executive Officer Michael Fung shared on how government agencies can support affected businesses by partnering with them for success. The dialogue serves two main goals. The first is to encourage cross-pollination of ideas. The second is to drive the adoption of progressive practices among industry peers.
Simplified Form for Smaller Companies to File Taxes – IRAS
More good news. IRAS is making it easier for smaller companies to file their taxes. Smaller companies can use a simplified version of the tax form called Form C-S (Lite). This will have fewer fields that need to be filled in. There will also be a system that allows direct filing from your company's accounting software. Companies with less than $200,000 in annual revenue can use the new Lite form. 60,000 small and medium enterprises are expected to benefit from this simplified system. Additionally, IRAS will be preparing digitised notices for companies. This will be commencing soon.
Supporting President's Challenge 2020 During COVID-19
Those in need have been disproportionately affected by the COVID-19 pandemic. As such, we pledged to donate $50 for every incorporation package delivered, up to $25,000 to the President's Challenge 2020. Despite the pandemic, the 3E Accounting team remains a staunch supporter of the President's Challenge 2020. This will empower vulnerable groups within our community through skills upgrading, capacity-building and employability. As a digital accounting firm, we concurrently launched a fundraising campaign on Giving.sg to encourage our stakeholders, clients and industry peers to make a difference in corporate social responsibility and join us to support this meaningful cause.
3E Accounting was one of 64 firms that was recognised for significant contributions at the President's Challenge 2020 Appreciation Event. We believe that success comes from how we help those in need, 3E Accounting will remain committed to doing good and continue our support for the President's Challenge.
Deadline for Corporate Income Tax Submission
Here's a gentle reminder to all businesses that the deadline for the corporate income tax submission of your company's Form C/ Form C-S for the Year of Assessment 2020 is on 15 December 2020.
Thank you for being part of our journey this 2020, and we look forward to what 2021 has in store for us.
Until next time, stay safe everyone. Have a very Merry Christmas and Happy New Year with your loved ones.
Thank you.
Lawrence Chai
Founder, 3E Accounting Group
Read More in our E-Newsletter December 2020.