Things You Need to Know about the Visas Regarding Working in Singapore as a Foreigner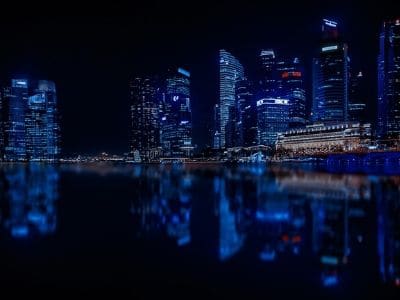 If you want to work in Singapore, you will need to apply for an immigration pass. This applies to both, entrepreneurs looking to start their own venture in the city-state and professionals who secure a job in a Singapore-registered company. Some of these visas let you apply for a permanent residence and even bring your family to Singapore during your stay. Here, we discuss everything you need to know about working in Singapore as a foreigner.
Working in Singapore as a Foreigner: First, you will Need to Choose Between One of these Schemes
Depending on what you want to do in Singapore, you can apply for one of these schemes:
Entrepass
Also known as the entrepreneur pass, it is for those who want to start a new business which could meet the stipulated innovative criteria set by MOM for application as an entrepreneur, innovator or investor in Singapore.
Employment Pass
To apply for an Employment pass, a person must:
Secure a job in a Singapore-registered company
Earn at least S $3600 per month
Personalized Employment Pass (PEP)
The Personalized Employment Pass is for highly skilled and high-earning EP holders and foreign professionals. Given that a person has the necessary skills and reputation, he/she can apply for a Personalized Employment Pass without even an employer and can change jobs without re-applying for a new EP. Remember that PEP holders can't be jobless for more than six months if they are to stay in Singapore.
S Pass
It is for mid-skilled level employees. One can gain this pass if they get a job in a Singapore-registered company with a monthly salary of at least S$ 2,300. Note: From 1 January 2020, the fixed monthly salary must be at least $2,400.
Miscellaneous Work Pass Scheme
This one is for eligible foreigners to take up short-term work assignments in Singapore. This pass should apply at least 2 months before the assignment starts. Visitors can stay in Singapore under this scheme for a maximum of 60 days, For example, performers, journalists, movie makers, etc. can visit Singapore under this scheme.
How to Apply for Work Pass in Singapore?
You can click here to get more information and apply for Work Pass Singapore.
Dependant Pass in Singapore
Many looking forward to working in Singapore as a foreigner tend to ask about the dependant pass.
Well, the dependant pass is issued to the family members of Entrepass, Employment Pass, PEP and S Pass holders in Singapore. With the dependant pass, a family member of the above pass holders can move into and live in Singapore as long as the main pass is valid. However, remember that for Employment Pass and S Pass holders, the monthly income of the person should be at least S $5,000. S$6,000
Spouses and children under 21 years of age of the pass holders can apply for a dependant pass in Singapore. Remember that different people will need to make separate applications.
How to Apply for Dependant Pass in Singapore?
Click on this link: Dependent Pass Singapore to know more information about applying for a dependent pass in Singapore.
FAQ: Can a Person With a Dependant Pass Work in Singapore?
Well, yes. That is if they gain a Letter of Consent. To apply for a letter of consent, a person should have a dependent visa valid of at least three months and secure a job from a Singapore-registered company.
Working in Singapore as a foreigner can be a pleasant experience, owing to the fact that it is very simple to move in the state. You can contact 3E Accounting if you have any questions!