Things You Should Know When Creating a Job Ad in Singapore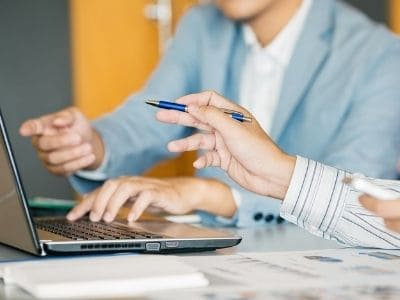 Once you are finished setting up a company in Singapore, it is an important milestone to hire employees and make sure they are the right ones. That is deciding on who to welcome in your company involves serious decision making. When you are looking for new hires, there are legal protocols to consider that you and employees must follow. Majority of employees know all about the Singapore Employment Act, so they know their rights and the protection it offers them under different legislations. Since you are an employer, it is important that you are aware of what you need to prevent when you are creating a job ad in Singapore.
This way, you will also avoid causing confusion among those who are looking for a job. If you want to know more about the things you must prevent, read this post until the end.
Do Not Mention Sex, Religion, and Race Requirement in the Job Ad
Religion is not acceptable as an employment criterion, except if the staff is required to do religious duties. For instance, "No Muslims.", you can instead say that part of the role is to handle pork and alcohol.
You must also not have a racial preference like saying "Singaporeans preferred", must not be in the job you create.
Phrases like "Preferably male" or "female-only" indicates that you prefer a particular gender and this is not appropriate. You can describe the nature of the job like "modelling stilettos required" or "heavy lifting of goods is part of the job."
If the job requires long shifts or frequent travels, you should not say that you prefer single candidates. However, you must be clear about the role and what you expect in a candidate.
Steer Clear of Clichés and Phrases That Are Overused in the Ad
Most of the time, job seekers go through so many job posts and find job descriptions that use words which indicates the obvious or they do not really explain the role properly. This makes it irritating and meaningless. These words include "multitasker" or "goal-oriented individual."
Some people use "sales ninja" or "math whiz" to make the job ad sound more exciting. These descriptions are more for the creative industry, and not for a corporate setting like legal and banking industries. Instead of using vague words that are hard to understand, you can write words like "visionary" instead of saying "guru" and "skilled" instead of "ninja".
Age Limits
Unless the candidate needs to be a certain age to do the role like a bartender, phrases that indicate the preference for candidates belonging to an age group is a form of discrimination and it is a no-no in Singapore job ads.
TAFEP is urging companies to be mindful of age sensitivities and avoid using terms like "youthful working environment", "below 30 only" or "fresh graduates only." You can instead use terms like "3 years of relevant experience required" or "no experience needed" or "older workers are welcome."
Don't Be Vague When You Craft Descriptions
Aside from the mistakes that a lot of Singaporean employers make when creating a job ad, they also put inaccurate job descriptions. Avoid using acronyms because not everyone uses the same in all companies. In financial services, an MO stands for "Middle Office Analyst" but not all candidates know what "MO Analyst" could mean. This could result in you getting unimportant job applications.
Be Clear About Language Requirements
If a position requires language proficiency, employers should indicate in the job ad what they need for the role.
For instance, writing "Japanese is an advantage" tells job seekers that you prefer Japanese speakers only, and candidates are marginalized. However, in case the ad justifies language proficiency as an important skill for performing the duties like teaching the language or talking with clients or overseas colleagues speak that language, then your ad will be seen as reasonable.
Job Descriptions Must Not Be Sugar-coated
You must always be honest with the job description. Job descriptions that understate or overstate a position like the hours and nature of the job can cause bitter feelings and hiring mistakes. Putting the correct job description prevents false expectations. Most of the time, hiring mistakes are because of descriptions that might not accurately show the requirements of a position. A well-written job description has no room for question when it comes to the roles and responsibilities of a position.
More Context and Details
Job descriptions list a lot of requirements, but they do not explain why they are needed like "Master's degree strongly preferred." These qualifications are normally dependent on the role. Like if the role is mainly on research that needs candidates who did extensive research. You can write Preferably with a Master's degree because a large part of the job involves research."
The best job description must have details about who the employees will report to and who is their supervisor because it gives the role a higher level of accountability. The salary range must be stated instead of saying that the salary will increase based on experience. This is more helpful in creating more interest in the job, and that you have done your part in creating a proper job ad.
Be Aware of Your Unconscious Biases
Everyone has blind spots or biases that they unconsciously bring to work. Know what your unconscious biases are and not allow them to influence you when you create a job ad.
Before you start the hiring process, you must first ask these questions to yourself:
What labour laws do I have to be aware of and those that have a binding effect between me and my employees?
Are there formalities I must know about when it comes to hiring local and/or foreign employees? Is there a limit to how many foreign employees I can hire?
If I want to hire full time, part-time, and contract staff, is there a distinction between them in the hiring process?
How much does it really cost to hire an employee? Do I need to pay for levies, contributions, etc.?
If there are no statutory requirements, are there common practices that Singapore follows?
Are there recruitment guidelines, what to do and what not to do I need to know about?
You Must Target the Right Group
When you are the sourcing talent, the HR of today's professionals do not have much choice. However, looking for quality talent is another challenge. Therefore, the job ad must be directed to a specific group or demographic so you will attract the right talent.
For instance, looking to hire a transports and logistics company manager wants to fill an operations manager vacancy. Therefore, the good manager goes to draft a job ad for the vacancy and posts it on several job boards, doing all of this without doing a background check. Within a couple of days, several candidates contacted the manager. Unfortunately, most of the candidates have proven to be unsuitable for the job because of several factors like lack of experience and qualifications.
New Rules if You Want to Hire Foreign Employees
The government, starting May 1, 2020, increased the required qualifying salary from S$3,600 to S$3900 for new Employment Pass applicants. For those who currently have an EP and are seeking renewal, their revised salary will take effect starting May 1, 2021.
The EPs are given to foreign expatriates who are employed as managers, skilled professionals, and executives. It is issued to them for an initial of two years that is renewable for three years each time.
The salary criteria for experienced and older candidates for EP will also be increased. The experienced ones would have to earn double the threshold of S$3,900 to qualify for an EP.
Increased Qualifying Salary Threshold for the Local Employees
The qualifying salary for local employees or the minimum salary that a local employee needs to earn to qualify for a business quote in hiring foreign workers will have an increase of S$100 (from S$1,300 to S$1,400). This is to keep Singaporeans from hiring locals on what they call 'token salaries' to have the foreign worker quota.
Before you start hiring employees, you need the right job ad because the applicants should not be just anyone. Of course, any job demands the right talent and capabilities, but you should always remember to leave your biases and discriminations out of it. This will not only make you look bad, but you are also violating rules on how to write the proper job ad. You can contact 3E Accounting for Singapore HR recruitment services to assist you in finding the right talent for the job.