Resolving Business Woes – These Can Find the Exit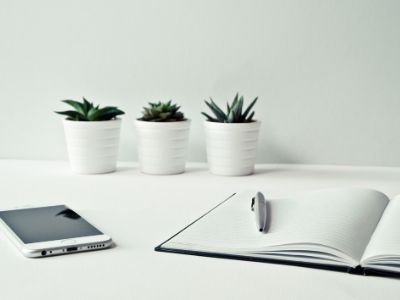 Businesses would definitely come with a set of woes but with help and support, these business woes can find the exit. Pursuing your passion and making money out of it is a dream for aspiring entrepreneurs. But, setting up a business is not a bed of roses. If you have not taken the time to plan it well, your brilliant idea may only stay in your dreams. Business woes are bound to happen at some point of the business operations. It is worse when it assumes a position even before the business takes off. Here is some advice you can take note to resolve business woes.
Standards of Business – Way to Resolve Business Woes
Let's say you have decided to open up a small café serving dessert specialities. Making and baking desserts have always been your passion. Many of your audience have also complimented your desserts are tasty as well. Hence, you move on to working out to open a small café. You have ideally figured out how operations are going to be and how much will you spend on marketing and promotion. But, to be honest, all eateries in Singapore would require specific certification from specific agencies and bodies. If you claim your dessert ingredients are pork-free or halal, you would still need to apply for a Halal certificate. Hence, with any business in any industries, there would be specific requirements or standards that would ensure business trust from your potential clients.
Abiding by the Law
Before setting up a business, you would have studied heads to tails about it, possible competitors and the industry. Business compliance goes beyond referring to technical standards or certification. Business compliance also encompasses compliance of managing staffs, handling shares or stocks, customer service and relations, handling customer complaints, clarifying agreements or terms and conditions, project management as well as occupational health and safety issues. These are among the necessary basic laws any new business needs to adhere. The best solution to matters such as this would be to hire an expert legal officer.
Secretarial Services
Most business ventures would need to hire secretarial services to ensure every single document is appropriately compiled and kept. Secretarial services are there to ensure you can focus on implementing business strategies while the experts handle crucial papers. These companies also offer taxation and accounting services. An essential aspect of a business is the financial statements. Hence, accounting is vital to foresee business potential. Secretarial services can assist you and your business with the above and let you take a chill pill.
Ask and Thou Will Get Help
At 3E, we offer an array of services such as secretarial solutions, accounting, taxation and even marketing solutions if you need one. Should you need help incorporating your company, 3E Accounting will help you navigate each step of the way or simply let us do it for you. All these and perhaps many more are ready at your dispense should you decide to engage 3E to resolve business woes.