How is Employee Engagement Important to Your Company?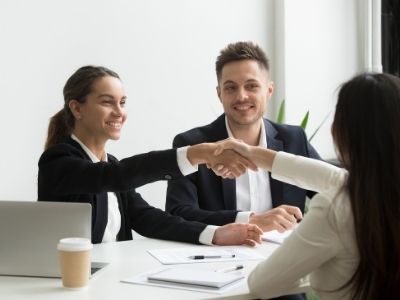 Employee engagement is a primary principle in making your organization successful. It makes your staff happier, increases their productivity, and boosts profitability. If it's not there, your staff can feel stuck and unmotivated.
Managers have a better understanding of better employee engagement and how it becomes hand in hand with the growth of a company and success. That is because there are so many benefits brought by employee engagement, and you should start having it in your company as well.
Improvement in Productivity
Employees that are fully committed to the company are 22% more productive compared to those who aren't. The reason for this is that if there is employee engagement, they will communicate, encourage, and contribute more at work.
The contributions come from engaged employees, who feel proud and happy to go to work every day because they feel appreciated and valued for the work they put in.
Therefore, one of the most effective ways to have more employee engagement is to make challenges for qualified employees. They also have to learn motivational techniques to avoid being left behind so they will have more engagement and motivation.
Employees Are More Loyal
While the younger generations are starting to work, the employee loyalty definition has changed. In the past, it was defined as a long-term dedication to meeting the company's goals, but now they just leave if they are not happy. That is not good.
Do not think that just because the employee wants a new job, they will never leave your company even if there is something better. However, when the employees engage, they stay with the company. Employees will choose to stay when they are about the success of the organization and they find their work appropriately challenging.
Unmatched Company Culture
Engaged employees come from a vibrant, happy, and productive culture at work.
The reality is that if there are no employees, there is no company. It is important that the company policies are about creating an employees' positive culture while discouraging outdated and toxic mindsets that are ineffective.
It is important to make your employees understand the company's mission. Look for consensus and common ground that they all share.
Aside from that, it is important to eliminate the incompatibilities between the workforce and corporate culture. The employees that share the culture and vision of the company be valued, given rewards, and make sure to invest in them.
Better Employee Attendance
With employee engagement, they invest more in their job because they care about the team's success. That is why they will show up at work, and the engaged employees are strongly committed to the mission of their company, and they will be there every day with the intention to get things done. The truth is, workplaces with higher engagement have a significantly lower rate of absenteeism.
Taking a day-off occasionally shows that the employees have engagement. They are secure, and they are not insecure about missing a day of work affecting what they have to accomplish. However, it becomes concerning engagement levels when employee attendance starts to decline.
Talent Acquisition Improves
Companies with low rates of employee turnover and excellent business results attract more top talent. The job hunters take note of firms that focus on the happiness of employees and satisfaction. They seek companies that have a thriving positive culture. These are normally affirmed by the social media accounts of the company, its website, and general reputation.
Companies that develop employee engagement standouts in the job landscape and draw in top talent who are in-demand.
Excellent Management
Involvement, participation, and commitment to the company normally result in employees seeing a negative perception of their top management. This should be avoided no matter what because it only brings low productivity levels and unhealthy work environment.
The ones that get discouraged or uninterested will look for a lot of excuses and blame a situation that does not please them. It is important to take quick measures to remove toxicity. Shift your focus to having better talent management, internal communication and impulse of activities.
Employees are going to feel that their core values match with the company's and equal to theirs.
You Can Become a Better Leader
To have motivated and better employees, managers should create the proper environment and establish good leadership practices. The actions and attitude of the team lead to enhance the engagement of employees or creates an environment that makes them disengaged.
These practices involve communicating understandable expectations you want from them. You want to give people better objectives they can aim for. Another significant factor is to ensure that the team can access the resources they need to perform better. A good leader must do everything to encourage teamwork by giving them the information they need and give them access to the right tools for their jobs.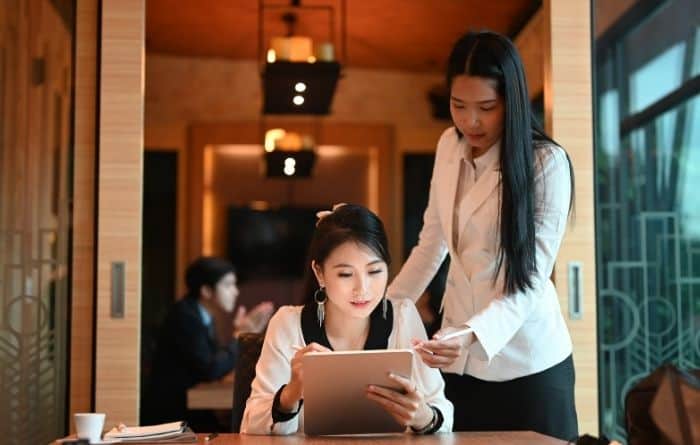 Retains Customers
Employee engagement keeps your skilled staff and customers as well. That is because satisfaction is like a chain reaction – when you have happy employees, customers will feel it too. It is because they have a contagious positivity and high morale.
When you have happy staff, your customers will notice that. They will receive good customer service that will attract and retain customers a lot better.
In addition, repeat customers will be happy to see the same faces when they enter your business because they know they will be treated well. Your employees will not leave because they are happy.
These are the main reasons why employee engagement is important. If you need HR Management Services for your new company, you can contact 3E Accounting. Our experts will help you and teach you a lot about how to keep your employees happy.