Home-Based Tutoring Business in Singapore: Some Important Points You Must Know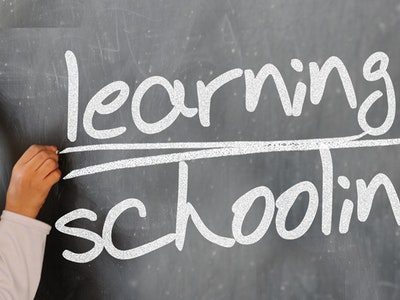 Starting a home-based tutoring business in Singapore is a good option for a startup. To become an entrepreneur, it is better to start from home because you don't need to invest a huge amount of money at starting. As you start to earn a profit at a big level so that you can spend your home based tutoring business. Singapore is a very business-friendly nation. But, when an individual wants to start any kind of business in Singapore then he/she has to follow some rules and regulations. So, if you are going to start a home-based tutoring business in Singapore then you must aware some important steps. Here, we have mentioned these crucial steps, so before moving from there, just explore this page completely.
Step 1 – Naming and Website URL
First of all, you have to build a website for your tutoring business. You have to decide a branded name for your business which should remember easily. Choose a name in a proper way so that it can rhyme properly. Use the name of the business in URL so that you become able to make a strong online profile. Through this, you can easily promote your business online and students can contact you easily.
Step 2 – Registration of Business Entity
Before going to start a home-based tutoring business, you should register your business in Singapore. By registering your business, your location will locate to others. Register your business on ACRA, you will get the registration number which you can use in website URL.
Step 3 – Marketing Your Business/Website
After making the website, now it's time for marketing your website. You can follow traditional methods for promoting your business like flyers distribution, road shows, calling or through word of mouth. There are also advance method available such as search engine optimization services which will help you to optimize your website to rank better in Tuition related keywords, this can bring you high traffic and high returns.
Step 4 – Payment Arrangements
Once you have complete all complete procedure regarding home-based tutoring. Now, you have to decide the payment and payment procedure through which you will get your hard worked money. There are so many cases in which tutors have faced cheating. So, this is very important to note down all the details of students/parents when you are going to work with them. You can do increment in your fees also after a fixed time.
Step 6 – Employ Part Time Coordinators
This is a fact that you cannot do any business without a team. If you want to earn huge amount of money or profit then you have to make a team and lead it. To starting a home-based tutoring business, you will require a coordinator or part-time receptionist who will take care of your account. For this, you have to publish an advertisement regarding the requirement of coordinators or receptionist.
Step 7- Social Media Notes
This is the time of social media. You should also take advantage of this. Promote your business on a social media platform like Facebook, Twitter or any other. Even Facebook can also act as a website to promote your business. This will help you to gain more students.
Final Words
You must remember that this is very easy to get enter into the competition and start any business. At the starting, you have to face only 50-50% competition but competition may be tough at your own niche. But, the challenge is to continue and keep fighting with competitors. Just give your best and perform with hard work.
We welcome you in the business world of Singapore and we hope that you will become an entrepreneur very soon. We are definitely sure that these following steps above mentioned will definitely help you to stay long term in competition. But still, if you have any query regarding Home-Based Tutoring Business in Singapore then you are absolutely free to ask in the comment box below given. We will try to solve your query as soon as possible. Thank you for visiting our website.