How Investing in Latin America Can Add Value To Your Business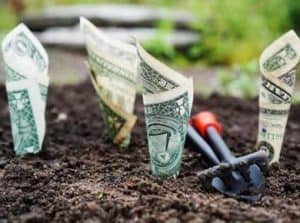 Times are changing in the world of international investment. Some of the best business opportunities are now available in Latin America (LATAM). Some countries and sectors in particular are leading the way on an international scale. These include Colombia which produces the highest quantity of Arabica beans, Mexico which boasts the 7th largest automotive sector, Peru which excels in the mining sector and Chile which leads the way in non-conventional renewable energy sources.
"The opportunity for growth in Latin America continues to outpace those same opportunities found in more mature North American and European markets."
— Richard L. Winston
Where Should You Invest? Stable and Profitable LATAM Sectors
Many of you are investors who have had success in your chosen markets. Why not look at expanding your operations or begin investing in LATAM?
There are endless amounts of attractive sectors open for international investment in LATAM. This article will look at four different countries and four sectors that are particularly strong in these countries. Feel free to check our LATAM news section for more information regarding business sectors and opportunities.

1. Colombian Coffee Sector
Colombia is renowned for its high quality coffee exports which have been flooding into the EU and the US markets since the recent free trade agreements. This combined with the post-FARC peace treaties have increased accessible, agricultural land and have provided long term safety for coffee farmers and communities alike. This makes the coffee industry a fruitful and stable investment. There was an increase of 9.2% in coffee imports between 2015 and 2016 in Europe. The potential in exporting is full of opportunity as world markets show a continuous rise in the demand for coffee. Mexico has nearly doubled its demand for coffee in the recent years and prices have rocketed. This shows you don't need to send your cargo to Europe or the US to be profitable.
Unfortunately or fortunately, Colombia doesn't often have the technology to value-add to coffee production process. This gives rise to a great market opportunity for international investment for individuals or companies with knowledge, expertise and/or connections in regards to the roasting, packaging and distribution of coffee.

2. Mexican Automotive Sector
Mexican automotive factories are first class – some of the biggest companies in the automotive industry have factories here including Chrysler, Ford, GM, Mazda, Honda, Nissan, Toyota and Volkswagen. This comes as no surprise when looking at the quantity and quality of engineers and technicians graduating every year. The number is estimated to be approximately 90 000 per year. Mexico manufacturers supply 35.1% (US$5.8 billion) of the demand for components and parts that are used in the automotive die-casting/stamping processes, meaning that the remaining 64.9% must be imported. This highlights a huge market opportunity for investors who operate in this sector. In addition, India's vehicle exports to Mexico have increased by a whopping 56% from 2015 and an even greater 83% from 2014. This trend highlights the strategic partnership between the two powerful nations.

3. Peruvian Mining Sector
The Peruvian mining sector is the backbone of the national economy, and by virtue of this, there is overwhelming government support at the local, regional and national levels. This has created a positive investment climate for foreign mining companies. Significant investment in recent years has seen increases in copper, gold and base metal production in Peru, turning the mining sector into the growth engine of the country. Growth within the sector has occurred due to the completion of a number of mega projects such as the USD$ 7.4 billion Las Bambas project in addition to growth in the junior mining sector.

4. Chilean Non-Conventional Renewable Energy Sector
Chile is a hotbed for non-conventional renewable energy sources. This country is geographically blessed with thousands of kilometres of coastline, long and tall mountain ranges and active volcanoes. Some of the non-conventional renewable energy sources in Chile include solar energy, geothermal energy, biomass energy, wind energy, marine energy, biogas energy and small scale hydroelectric energy. By the beginning 2016, Chile saw approximately 2473 Million Watts of energy being originated from non-conventional renewable energy sources. There is a huge amount of potential for the continued growth of the non-conventional renewable energy sector. Traditional historical entry barriers that have limited it in the past have been removed, allowing for an increase in international investment which has resulted in steady economic growth.
There are thriving sectors across all parts of LATAM begging for international investment. This can be attributed to numerous factors including, but not limited to:
A large, skilled labour force
A growing middle-class
An abundance of natural resources
Favourable regulatory conditions encouraging international investment
A strong push to tackle corruption
It is clear that there is a big future ahead of LATAM. If you aren´t already investing, now is the time to begin.
Biz Latin Hub is a market leader in helping both local and foreign companies to successfully do business in LATAM. We can provide your business the full range of back office and market entry services so that you can understand the market opportunity and then can focus on your core business activities.
At the Biz Latin Hub we will be happy to answer any questions and queries that you have regarding how to and investment opportunities within LATAM. Please do not hesitate to get in contact with Craig our Group CEO at craig@bizlatinhub.com