Expanding and Setting Up a Business in Indonesia to Enhance Business Growth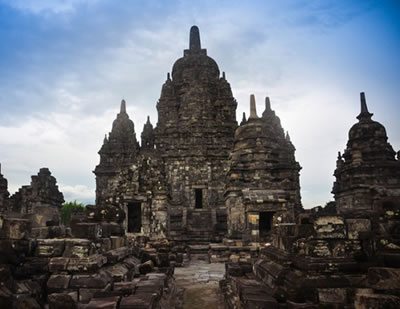 Recognised as the land of opportunities among both local and international entrepreneurs, Indonesia is becoming one of the most sought after places among business owners to setup operations. In South East Asia, Indonesia is known for having the largest economy with roughly half of the region's GDP.
In the last ten years, the Indonesian economy has grown steadily by 5.8 percent, making it better than the BRIC countries including Russia, India, Brazil and China, and even the OECD (Organisation of Economic Co-operation & Development) countries.
Besides having high-levels of economic growth, Indonesia has abundant resources like gold, coffee, nickel, and even forest & marine resources. And did you know that it is both the largest producer as well as the exporter in the world for crude palm oil and 2nd largest cocoa & tin producer, and 4th largest natural gas exporter? Since it has resource in abundance, business owners can easily access and purchase these resources at competitive prices for business operations, thereby reducing their cost of doing business dramatically.
Furthermore, being a member of ASEAN (Association of South East Asian Nations), Indonesia enjoys the benefits of the ASEAN FTA. This Free Trade Agreement enables Indonesia based companies to enjoy free goods & services movement at zero percent tax rate.
Indonesia's geo-strategic location also makes it a great place to establish operations and enhance business growth. Its strategic location enables business owners operating here to do business with countries like China, Australia and Japan freely, fostering business growth.
If you're also considering Indonesia as your next business expansion destination, then make sure that you follow the rules and fulfil all the requirements to setup business in Indonesia. Here, it is important to understand that setting up business in Indonesia is complex. However, the best way to enter and penetrate into this market fast and ensure your legal presence in Indonesia, it's best to open a representative office first rather than setting up a LLC (Limited Liability Company).
A representative office is different from a limited liability company. A representative office is primarily setup for market research and marketing purposes. This means that you cannot conduct direct sales or issue lading bills. However, to generate revenue through direct sales, you will have to setup a LLC also known as PMA (Penanaman Modal Asing). You can own it through BKPM, a body that serves as the Indonesian Investment Coordinating Board. By setting up PMA, you can enjoy complete control over the company's direction & also establish non-equity partnerships.
Some of the steps you must follow and fulfil to successfully set up your business in Indonesia are:
Get the company deed's standard form
Arrange a notary that too electronically
Make sure to obtain and collect clearance for Indonesian enterprise name from the Ministry of Law & Human Rights
All this may take at least 4 days. Plus for name reservation and clearance you will have to pay around 200,000 RP
After this, you'll have to notarize the documents of your company. This process will cost you around 3,000,000 RP and take about 4 days.
Next step is to pay for the non tax state revenue fees to the state Treasury for legal services. This will take one day and cost you around 200,000 RP.
After that, you'll have to apply for and get your establishment deed approved from the Ministry of Law & Human Rights. It will take about 7 days and will cost nearly 1,000,000 RP.
Once you get your establishment deed approved, make sure to apply for your business trade license and register with the MoM (Minitry of Manpower)
Foreign business owners are also requested to apply for tax payer registration number and VAT number. However, the last step of the company setup process is to register with DoT (Department of Trade) and apply for the registration certificate. This will take at least 15 days and cost around 500,000 RP.
The process for setting up business operations in Indonesia is complex and lengthy. To enjoy a smooth and stress-free business setup experience, get in touch with 3E Accounting International, specialise in helping foreign business owners set up operations in Indonesia.