The Secretary Position is Continuously Evolving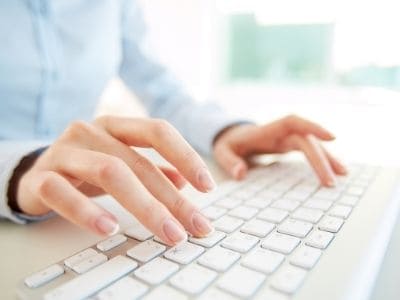 In the company's board roles, a secretary has different duties and responsibilities. Each member values the secretary position. The Accounting and Corporate Regulatory Authority has a requirement that businesses in Singapore must appoint their own company secretary within 6 months when they are incorporated.
The secretarial job has survived, and it continues to evolve. That is why people should not underestimate the nature of the job. It was only in the past that secretaries only assisted one manager, and their tasks only entail shorthand and typewriting during that time. Today, they have a lot of other functions.
It is important that if you will hire a secretary, you should also be aware of how the position evolves.
Different Kinds of Companies, Varied Responsibilities
When it comes to the company secretary tasks, they are not simple because it depends on which fields of work it concerns. For instance, lawyers, notaries and doctors have their own secretaries. It is the same case for banks, family-owned companies, private and public enterprises, multinational companies, and more.
Therefore, a secretary is more than someone who just answers the phone. A lot of medical assistants make appointments, and even draw the blood labs so the doctor can analyze them. A law firm secretary must have the legal knowledge, and the one who works for the bank must know how to write emails and prepare business trips.
The Necessity of Eligible Company Secretaries
The company secretaries today are like a senior position, which has the same standing as a manager or even beyond that. Aside from doing their typical duties as a secretary, they also give advice and counselling to executive directors, and board members. They also act as a confidante.
After you sign legal documents as the representative of the corporation, the secretary of the board takes hold of the company seal. They will then share details about the best practices for governing the company with the managers and board members. At the same time, they will work hand-in-hand to uphold their values. The senior board members are normally the ones to be in the position because of the company secretary's role.
Digitalization
Almost everything is digitalized nowadays. Companies now have their websites and they publish their advertisements, products, and services using the internet. Company secretaries must adapt to this new reality. For example, business owners could ask their secretary to update their product listing on the website. Companies need their secretaries to write and send newsletters to customers and those they are trying to convert to sales. They should also know how to check the internet so they can organize the business trips of the managers.
Their Core Competencies are Important for Success
Industry experts are aware that the facets and demands vary, which makes the role of company secretaries challenging. Therefore, there are certain skills that they must acquire so that they are successful. Some of these skills are analytical reasoning, interpersonal, detail-oriented, and creativity.
They Need Soft and Hard Skills
Secretaries must be prepared, able to work independently, and operational right away whether they are a team or alone. When it comes to soft skills, they should work well even under pressure, can solve problems, and are kind to clients when they welcome or talk to them on the phone. They should also be multi-functional, dynamic, punctual, prompt, flexible, and precise.
In terms of hard skills, they should know how to use computer software. Most of the time, they must know how to speak different languages, deal with numbers, and a bit of accounting. Company secretaries must also know how to write formally and professionally, manage essential documents like invoices, contracts, commercial letters, and they must write them in the proper way.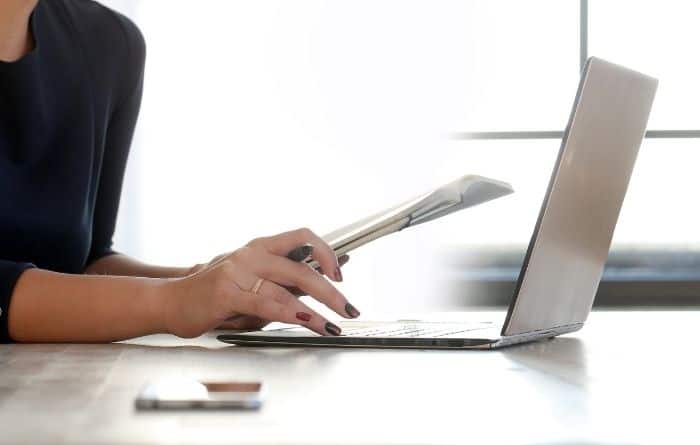 Why You Need Company Secretarial Services in Singapore
They Bring Convenience and Ease
Since the secretary services of companies have the knowledge and experience when it comes to handling administrative tasks, you are sure they have the right people for it. Processing your requirements is easily done, and they are quicker and more efficient. You do not have to go through the hassle of handling a company secretary who is not entirely perfect for the job.
Good Value for Your Money
When you hire a company secretary, you must make sure that you get value for your money. The providers of secretarial services make sure that they are more cost-effective than getting an in-house secretary.
Their Service is Always Reliable
The nice thing about corporate secretarial services is that they are dependable. You can expect them to meet all your requirements. Due to the staff handling your company requirements, you can be sure they have the experience and training to get them done. You can expect them to meet all the regulatory requirements without any trouble.
Aside from the reliability, you can expect them to offer you expert insights and feedback that are helpful to your business operations. There are providers of professional services who will do more by giving you a more personalized service to make sure your needs are met.
They Have Highly-trained Professionals
The provider of secretarial services should have individuals who are highly trained. Since the company secretary plays an important role in your business success, you must consider their experience in the industry. They should also have good knowledge of all the compliance procedures.
Company secretaries should also know how to carry out different legal obligations. They should make sure that all of the business affairs of the company are complete without violating laws and regulations.
Singapore company secretary services today are evolving, and you need them for your business. That is why you must contact 3E Accounting to help you in having the best corporate secretary for your company.